Corps crews dispatched to BWCA fire duty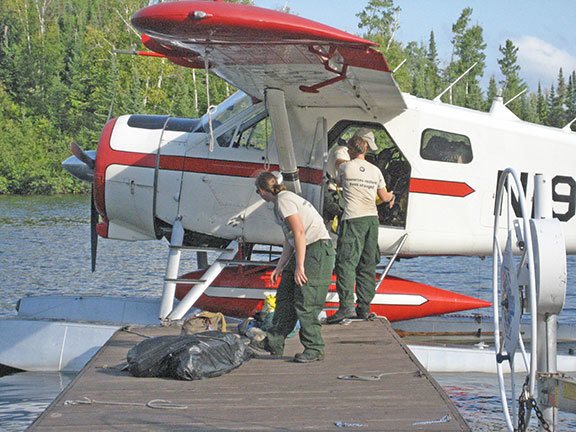 After hot, dry conditions in northern Minnesota sparked several fires in
the BWCA in August, two Corps crews were called on to assist in
bringing one of them under control. The U.S. Forest Service flew crews
from Mankato and Brainerd into an inaccessible area on the south arm of
Knife Lake, northeast of Ely. Crew Leader Nik Kadel said, "The FS people
cared about teaching us skills like radio use and paddling as well as
concepts such as fire behavior, weather dynamics and time management. We
felt like a welcome part of the team." Forest Service fire fighters
appreciated how hard they worked and the attention they paid to
instructions and safety. Nick Petrack, Incident Commander trainee and
operations chief on the fire said, "Their work was an essential part of
the success of this mission. We would be glad to have the CCM crews
back, anytime." The fire, which was likely caused by a lightning strike,
burned 188 acres before it was brought under control. In addition to
Kadel, team members included Julien Babel, Peter Lechnir, John
Mazurowski, Preston Osland, Heidi Rudolph, Sara Schoonover, Steve
Sveine, Ali Tetrick and Erik Wermel. Read more.