Mission
Engage youth and young adults in meaningful service, leadership development, and environmental stewardship.
Vision
A world where everyone has equitable access to nature, is equipped to succeed in career and life, and is empowered to make a difference in conserving natural resources.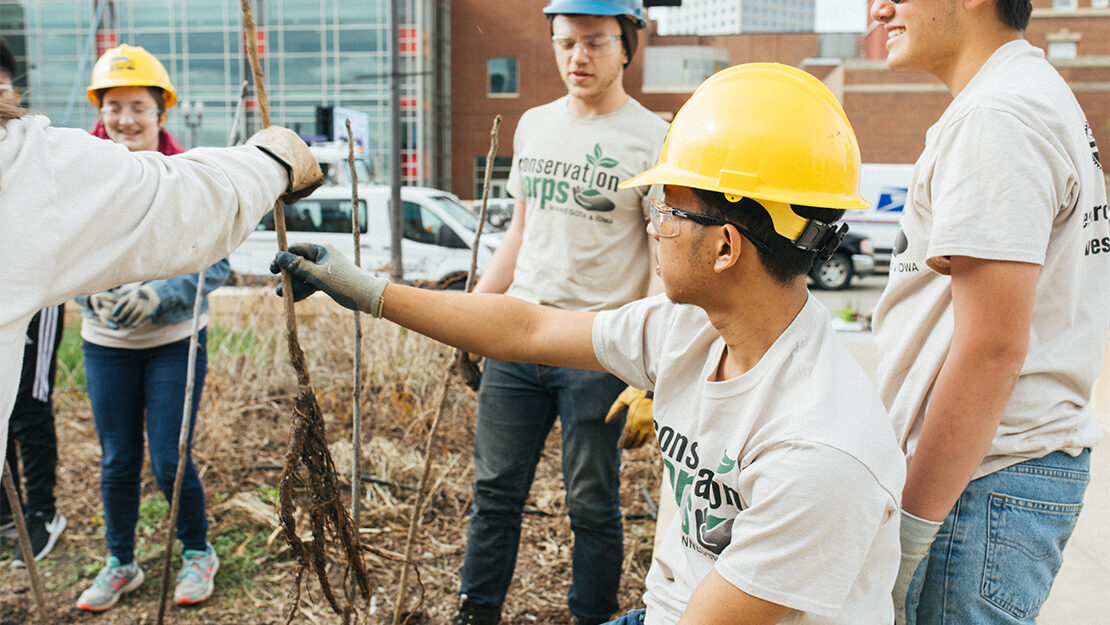 Values
Safety – We will be safe in conducting our work and provide an environment where all feel welcome to be part of our community.
Service – Our history is rooted in a long-standing commitment to the value of service, fostering a work ethic, economic opportunity, honor, and purpose for those who serve and the generations we touch.
Respect – We respect earth, others, and ourselves. We value the interconnectedness of people and the land.
Equity – We provide equitable access to the opportunities and benefits gained from service learning and professional development.
Community – Together we create a sense of community and belonging. We share common values and respect the communities we have the privilege to serve.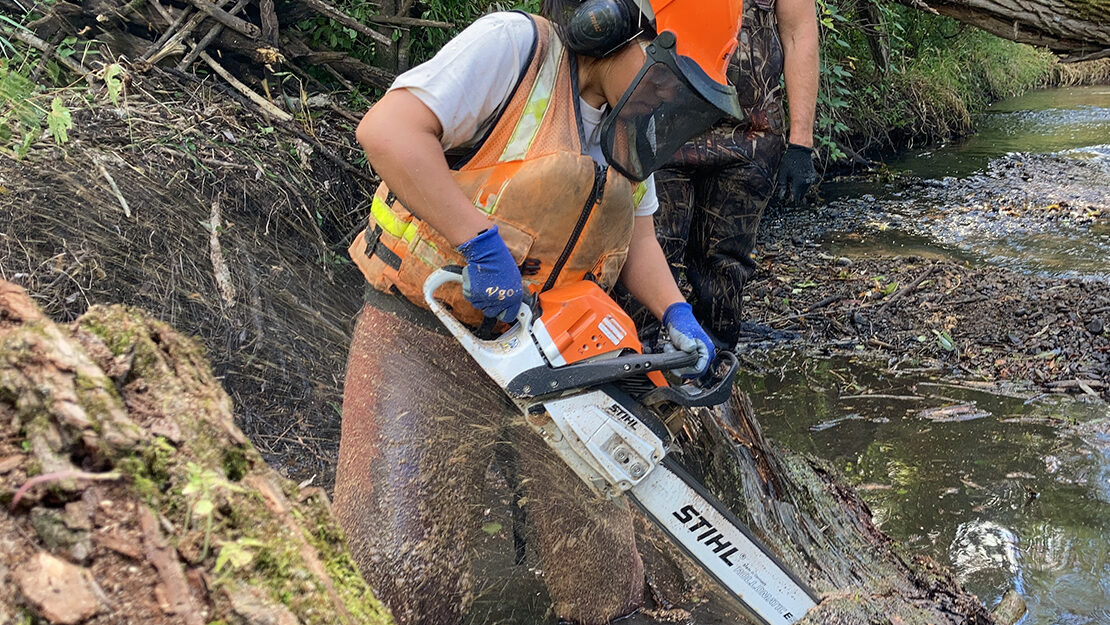 What We Do
Conservation Corps Minnesota & Iowa, a 501(c)(3) nonprofit organization and AmeriCorps grantee, engages hundreds of youth and young adults each year in programs and initiatives that improve access to outdoor recreation, restore natural habitat, protect waterways, and respond to community needs and natural disasters.
All Conservation Corps programs devote 20 percent of program time to technical skills training, career-building skills such as resume writing and interviewing, and educational activities focused on environmental science and technology. Using scientific inquiry and experiential learning, Conservation Corps inspires youth and young adults to learn more about the world around them and think critically about the impact of their personal choices on the environment and their community.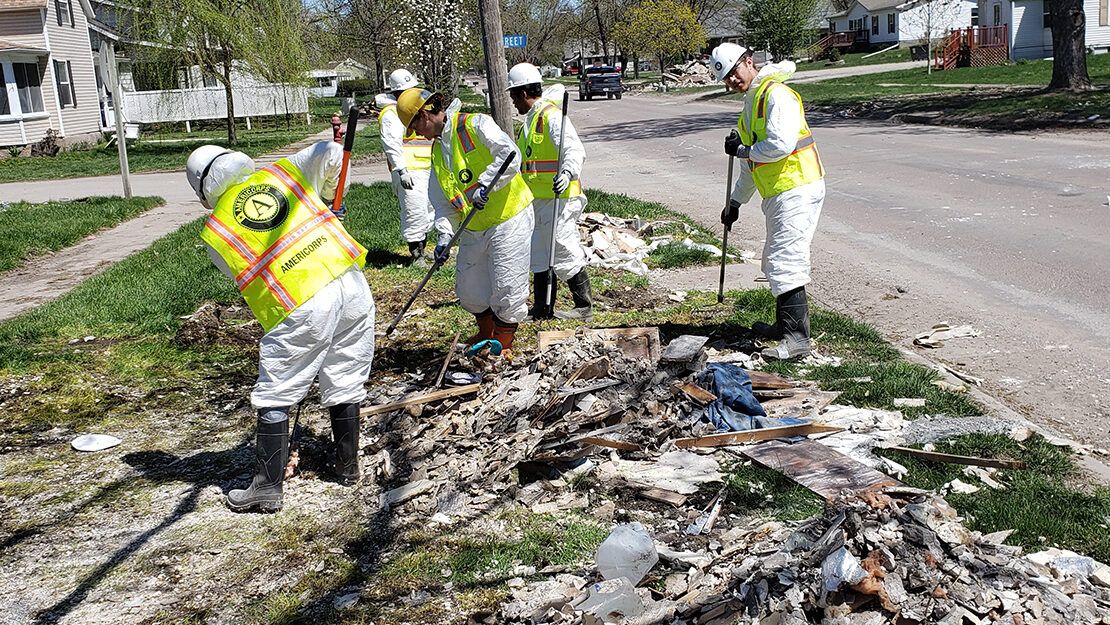 AmeriCorps is the federal agency connecting individuals and organizations through service and volunteering to tackle the nation's most pressing challenges. Every year, 75,000 AmeriCorps members serve through thousands of nonprofit, community, and faith-based organizations, joining more than 1.2 million Americans who've taken the pledge to "get things done" since the program's inception in 1994.
As an AmeriCorps grantee, AmeriCorps members serve directly with Conservation Corps Minnesota & Iowa to give back to their communities while gaining a foundation of marketable skills for their future. Young adults, ages 18-25, who join our programs are enrolled as AmeriCorps members, volunteering to serve their community through environmental stewardship.