Justice, Equity, Diversity, & Inclusion
Diversity and inclusivity in service have been perennial values at Conservation Corps Minnesota & Iowa (CCMI), but we recognized the importance of formalizing this work, establishing a standing Justice, Equity, Diversity, and Inclusion Committee in 2018. Since its formation, the committee has developed annual goals for CCMI, formulating plans to critically examine our organizational culture, face our unconscious biases, strengthen support for our members, and bolster accountability for CCMI's leadership team.
We have come to a deeper understanding of the ways some systems of oppression are intertwined with managing public lands and natural resources. We believe that where we have been part of the problem, we must work for solutions. Our commitment is woven into our stated mission and values and the following statement, crafted by our staff and board.
We view these words, not as a static document, but rather a daily call to action for all of us at the Corps to truly show up in service, with justice, equity, diversity, and inclusion at the center.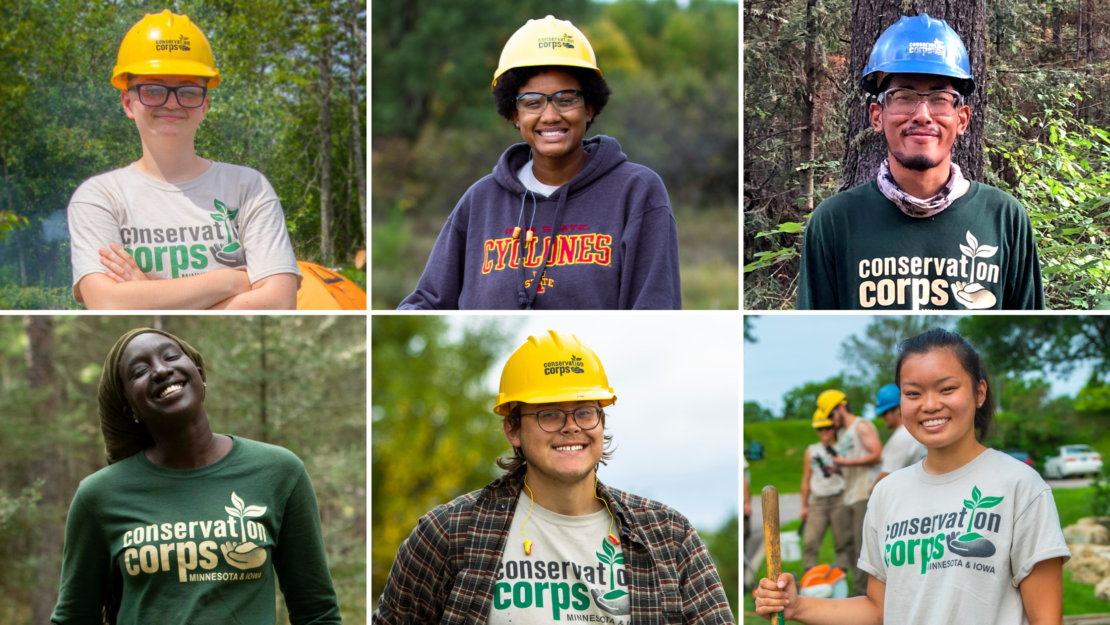 Our Statement
Conservation Corps Minnesota & Iowa embraces our vision, "a world where everyone has equitable access to nature, is equipped to succeed in career and life, and is empowered to make a difference in conserving natural resources," as our responsibility to create. We believe it is important to acknowledge that natural resources organizations, including Conservation Corps Minnesota & Iowa, have a legacy of supporting and benefiting from systems that have restricted access to public lands and careers for marginalized groups. To challenge the deep-rooted exclusion of marginalized groups, work towards our vision of equitable access, and promote the long-term success of Conservation Corps Minnesota & Iowa, we commit to the following:
Use equity as a lens for all the work we do and the decisions we make. 
We celebrate how our youth, AmeriCorps members, staff, board, and community partners bring unique experiences and leadership. We will intentionally analyze our policies, practices, internal dialogue, and partnerships to ensure we are investing in people who are currently underrepresented in the natural resources field.
Build a shared vision surrounding Justice, Equity, Diversity, and Inclusion goals with our partnering organizations and communities. 
We are uniquely positioned to advance our Justice, Equity, Diversity, and Inclusion goals because of our enduring relationships with public agencies, nonprofit organizations, stakeholders, and communities across the lands we serve. By continuing to develop new partnerships and our existing relationships, we can work to ensure these objectives also serve to amplify our partners' goals and the interests we share in advancing equity in our field.
Provide an equitable training environment and high-quality programming to all our participants. 
We will build upon our existing foundation to teach to all skill levels and provide equitable access to training, certifications, and networking opportunities. Engaging our participants' differing interests will increase their opportunities to create diverse and meaningful connections to the environment.
This statement was crafted by CCMI staff and board. The CCMI board approved this statement on January 30, 2021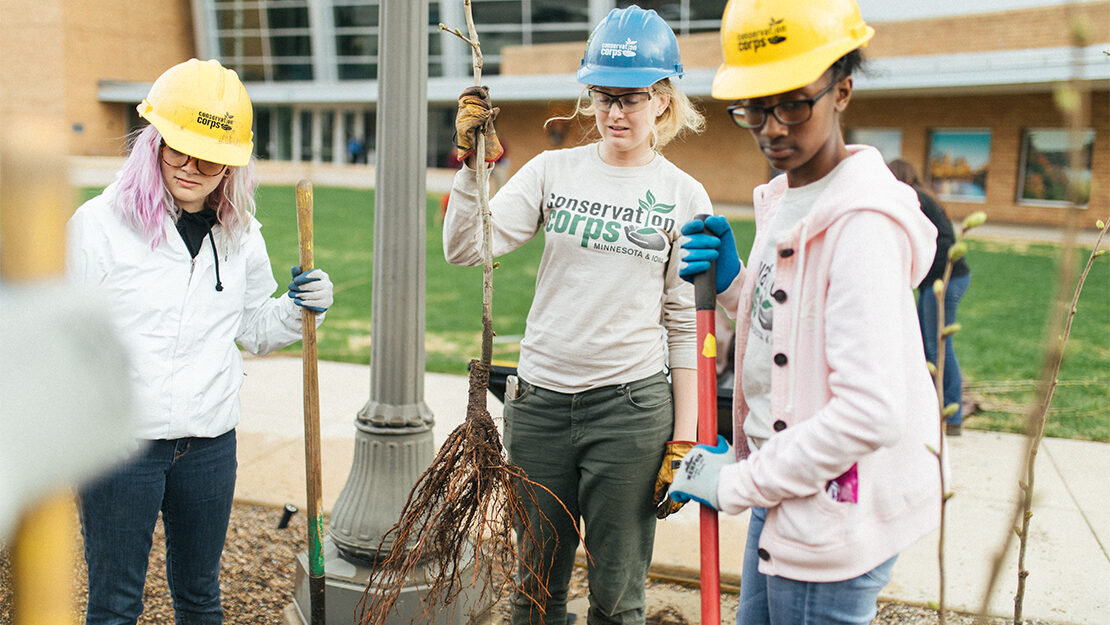 Definitions
We have referred to Justice, Equity, Diversity, and Inclusion in the commitment above and will engage with each of these specific concepts as follows: 
Justice: By challenging the deep-rooted exclusion of marginalized groups that limit or prohibit access to resources and opportunities.
Equity: By actively working to ensure everyone has fair access to resources and opportunities, accounting for longstanding barriers.
Diversity: By valuing individual differences, which include both visible and invisible aspects of our identities.
Inclusion: By creating an environment in which all people can fully participate as they feel respected, celebrated, and valued.
The Avarna Group

Justice, equity, diversity, and inclusion insights and resources for environmental and outdoor leaders and their organizations.

Moving Forward Initiative

Launched by The Corps Network (TCN) in the spring of 2017, Moving Forward is an initiative to expand career exposure and increase employment in conservation and resource management for young adults of color.