Field Crews serve outdoors restoring habitat, managing natural resources, and occasionally responding to natural disasters or community needs.
The Field Crew program prioritizes personal and professional growth while teaching hands-on conservation skills in the field. Corpsmembers develop technical skills throughout their term while completing challenging and impactful conservation projects. Typical projects include removing invasive species, building and improving trails, stabilizing stream banks/controlling erosion, planting native trees, and conducting prescribed burns. Habitat restoration projects are performed in partnership with public land management agencies such as the State Department of Natural Resources, US Fish & Wildlife Service, National Park Service, cities, counties, and trail associations. Projects vary by region and crew location.
Serving with our Field Crews is a full-time AmeriCorps experience that requires a full-year, six-month, or three-month commitment.
AmeriCorps is a national service program that addresses challenges in our communities through the dedicated service of its members. AmeriCorps members serve directly with nonprofit organizations (like Conservation Corps Minnesota & Iowa) to tackle our nation's most pressing challenges. Members join to give back to their communities while gaining a foundation of marketable skills for natural resource careers. All young adults who join our Field Crew program are enrolled as AmeriCorps members, volunteering to serve their community through environmental stewardship.
Variety of Crews Available:
Roving Crews
Water Trails Crews
Dedicated Crews
Iowa Trails Crews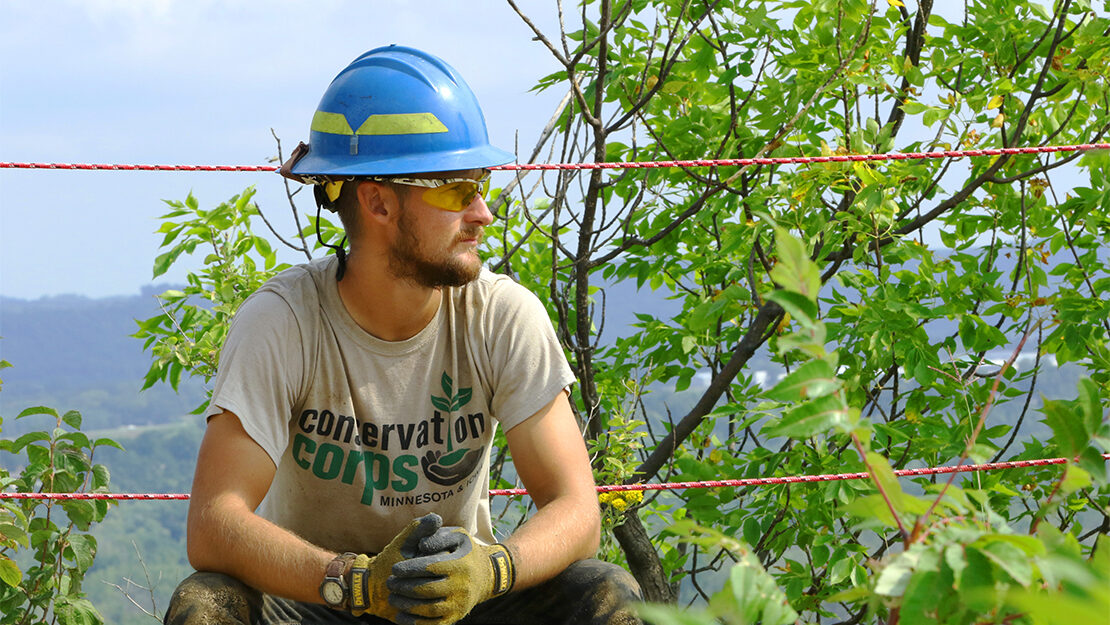 Benefits
Corpsmembers value hard work, community service, and environmental stewardship and join the Corps to give back to the community while gaining life-long skills. Whether looking to jump-start a natural resources career, protect the environment, or simply try something new, Corpsmembers often have a transformational experience leaving them feeling more prepared for whatever comes next.
Training & Certifications
Corpsmembers receive formal training in power and hand tool safety and use, First Aid and CPR, defensive driving, trailer safety and operation, leadership and communication, wildland firefighting and prescribed burning, and other skills pertinent to regional location and projects, such as GPS or ATV training.
Student Loan Forbearance
Qualified federal student loans may be put on forbearance during an AmeriCorps service term. Individuals should check with their loan-holder to determine if their loans are eligible.
AmeriCorps Education Award
After successfully completing an AmeriCorps service term, members are eligible to receive a Segal AmeriCorps Education Award that can be used to pay for college or technical school or to pay back qualified student loans.
Other benefits include:
Monthly living allowance
Health insurance
Housing stipend
Member assistance fund
Childcare assistance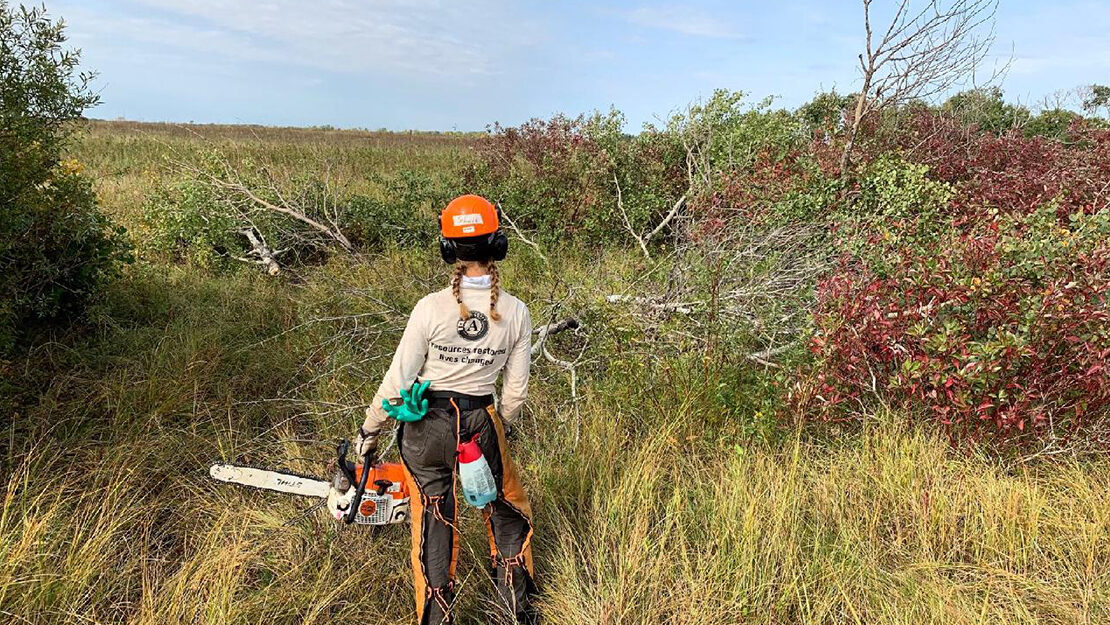 Life in the Field
Corpsmembers serve in four to six person crews for 10-hour days, 40 hours each week. In general, service hours are Monday through Thursday, 7:00 am to 5:30 pm with occasional Friday service or education days. Some projects require travel and overnight camping near the project site for several days at a time.
Housing
Field Crew members must secure their own housing within a reasonable commuting distance to their shop location. Staff can provide some resources to assist members in securing lower cost housing if needed.
Travel/Spike Trips
Spike trips are out-of-town service projects throughout the Midwest. During spike trips crews camp or stay in motels, depending on the weather. Food expenses, lodging expenses, and camping supplies are provided by the Corps during these trips. Spike trips vary in length from 4 to 12 days.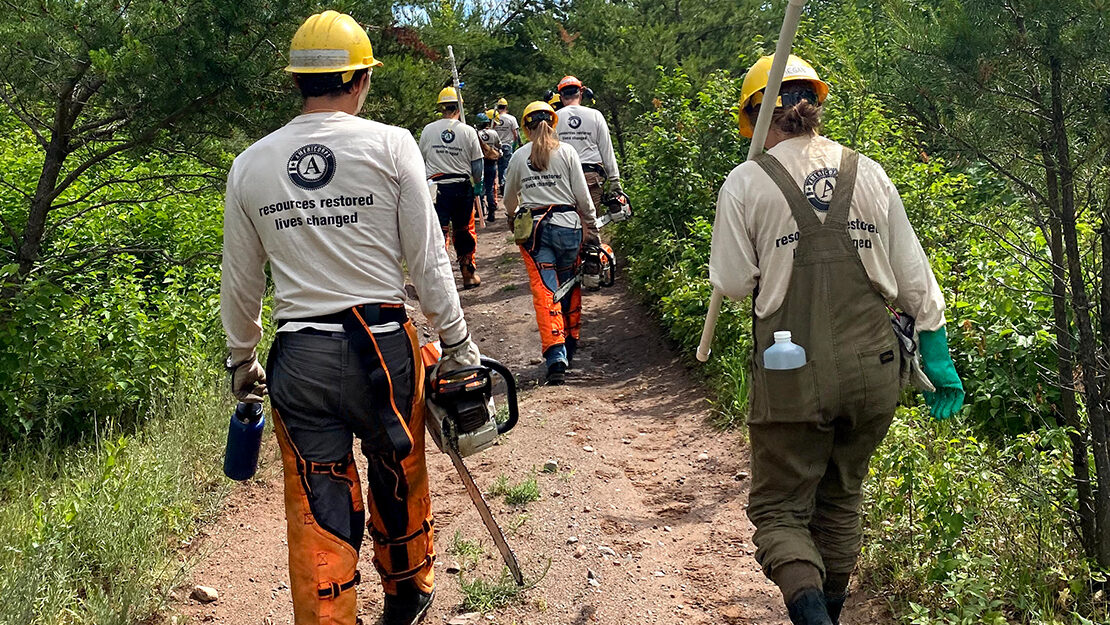 Questions? Contact Brian Miller, program director for AmeriCorps field crews, at 651-209-9900.