The Youth Outdoors program connects Twin Cities youth, ages 15-18, to the natural environment through paid conservation and community improvement projects while they gain job experience and college/career skills for the future. Young adults, ages 19-25, serve as AmeriCorps members who lead the youth in educational and service-learning activities and complete challenging, but impactful conservation projects as part of a field crew when not leading youth.
Youth Outdoors AmeriCorps members grow personally and professionally during their service term while gaining hands-on conservation skills in the field and receiving youth development training. In the spring and fall AmeriCorps members supervise, motivate, direct, and coordinate youth in a rigorous program of work, education, and training during after-school and weekend hours.
Through this work program, youth participants make new friends, build practical skills, engage with nature, grow as active citizens and leaders, and prepare for future education and employment. The program focuses on youth development and job training, with environmental conservation as a learning vehicle.
Young adults, ages 19-25, who join our Youth Outdoors program are committing to a full-time AmeriCorps experience for a full-year, six-month, or three-month term.
AmeriCorps is a national service program that addresses challenges in our communities through the dedicated service of its members. AmeriCorps serve directly with nonprofit organizations (like Conservation Corps Minnesota & Iowa) to tackle our nation's most pressing challenges. Members join to give back to their communities while gaining a foundation of marketable skills for natural resource careers. All young adults who join our Youth Outdoors program are enrolled as AmeriCorps members, volunteering to serve their community through environmental stewardship and youth engagement.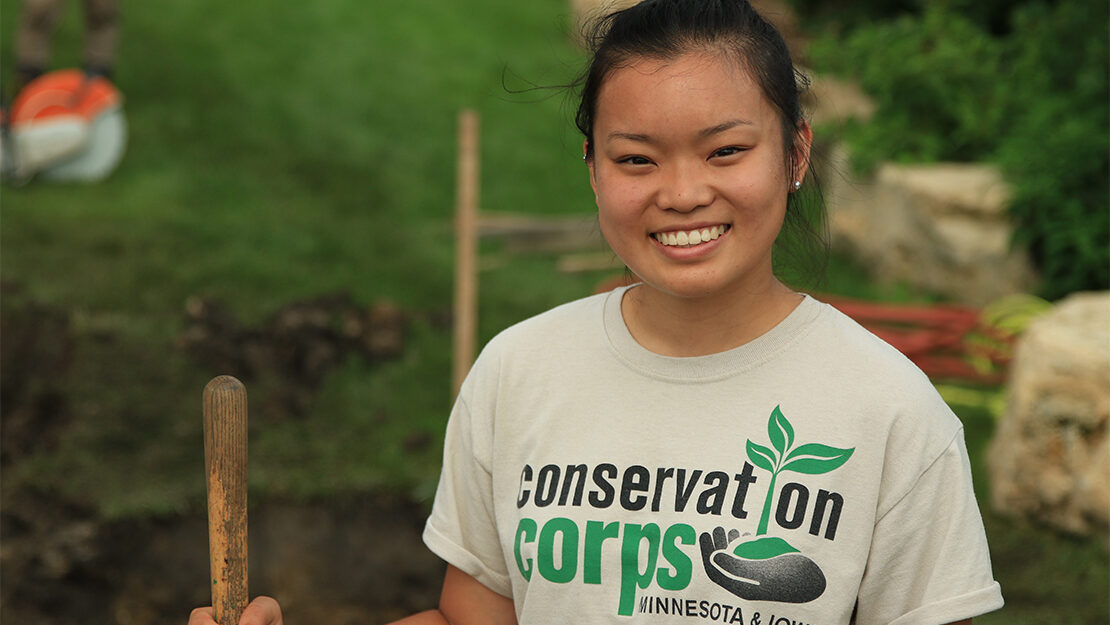 AmeriCorps Member Benefits
Corpsmembers value hard work, community service, and environmental stewardship and join the Corps to give back to the community while gaining life-long skills. Whether looking to jump-start a natural resources career, gain experience leading youth, or simply try something new, Corpsmembers often have a transformational experience leaving them feeling more prepared for whatever comes next.
Training & Certifications
Corpsmembers receive training in youth leadership, civic engagement, natural resource management, and personal development skills. Corpsmembers also receive formal training in power and hand tool safety and use, First Aid and CPR, defensive driving, trailer safety and operation, leadership and communication, wildland firefighting and prescribed burning, and other skills pertinent to various conservation projects.
Student Loan Forbearance
Qualified federal student loans may be put on forbearance during an AmeriCorps service term. Individuals should check with their loan-holder to determine if their loans are eligible.
AmeriCorps Education Award
After successfully completing an AmeriCorps service term, members are eligible to receive a Segal AmeriCorps Education Award that can be used to pay for college or technical school or to pay back qualified student loans.
Other benefits include:
Monthly living allowance
Health insurance
Housing stipend
Member assistance fund
Childcare assistance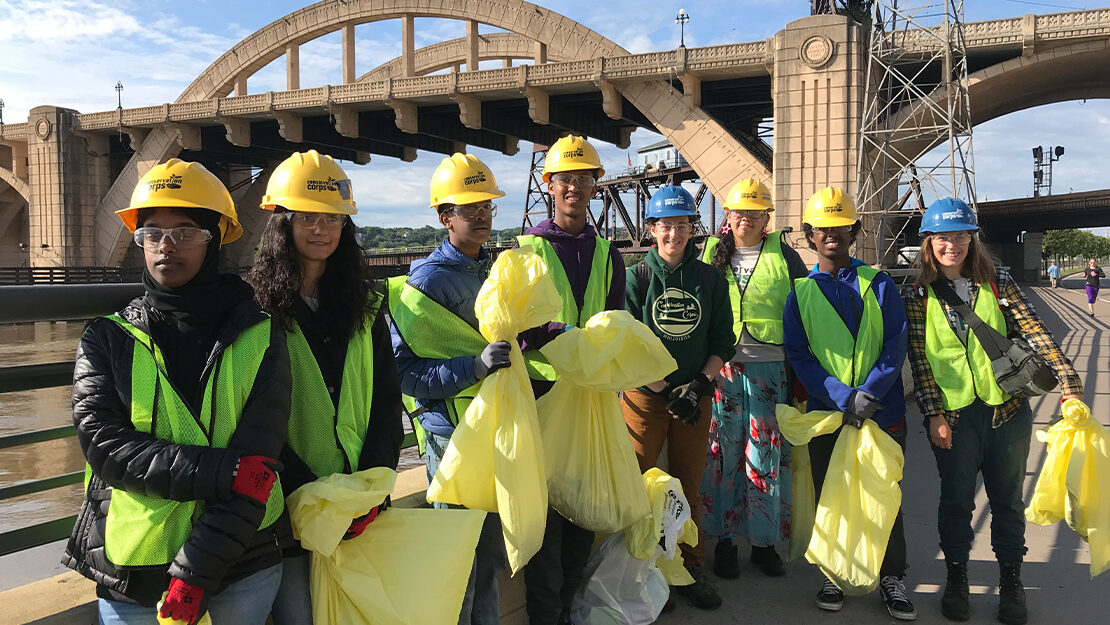 Youth Participant Benefits
Youth earn an hourly wage of $12.50/hour (12 hours per week) and receive a snack on short work days and lunch on Saturdays for the duration of the program.
In addition, youth gain job and career-planning skills, receive college and career resources, gain valuable life skills, and learn about natural resource management, ecology, science, technology, environmental conservation and Minnesota natural and cultural history.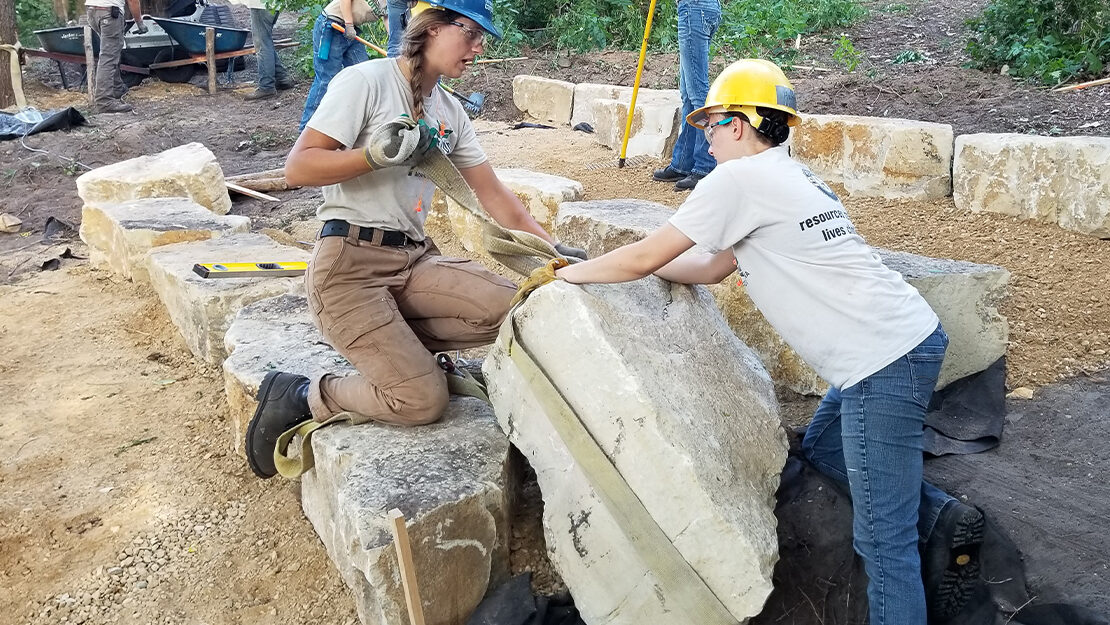 Life in the Field
AmeriCorps Members
Corpsmembers serve 40 hours per week. A typical weekly schedule varies depending on projects and when leading youth terms. The position may include 10-hour days, after-school, and weekend shifts
During the school year in the spring and fall, members will lead youth in environmental education and community service projects during weekdays after-school and on Saturdays.
Remaining service outside of leading youth is dedicated to training and natural resources field crew projects. Overnight camping for projects may be required. Projects sites are located throughout the state, including urban settings and extreme wilderness. Service work is performed almost exclusively outdoors and may involve camping for several days at a time.
Housing
Youth Outdoors AmeriCorps members must secure their own housing within a reasonable commuting distance to shop location. Staff can provide some resources to assist members in securing lower cost housing if needed.
Youth Participants
Youth are hired to participate in the Youth Outdoors program during the school year in the spring and/or fall. Youth typically meet at local recreation centers, community centers, and/or libraries and work for approximately 12 hours per week. During weekday work, youth explore science and the environmental education topics and prepare for Saturday conservation or community improvement projects. Occasionally youth may lead neighborhood volunteers to improve parks and restore natural resources.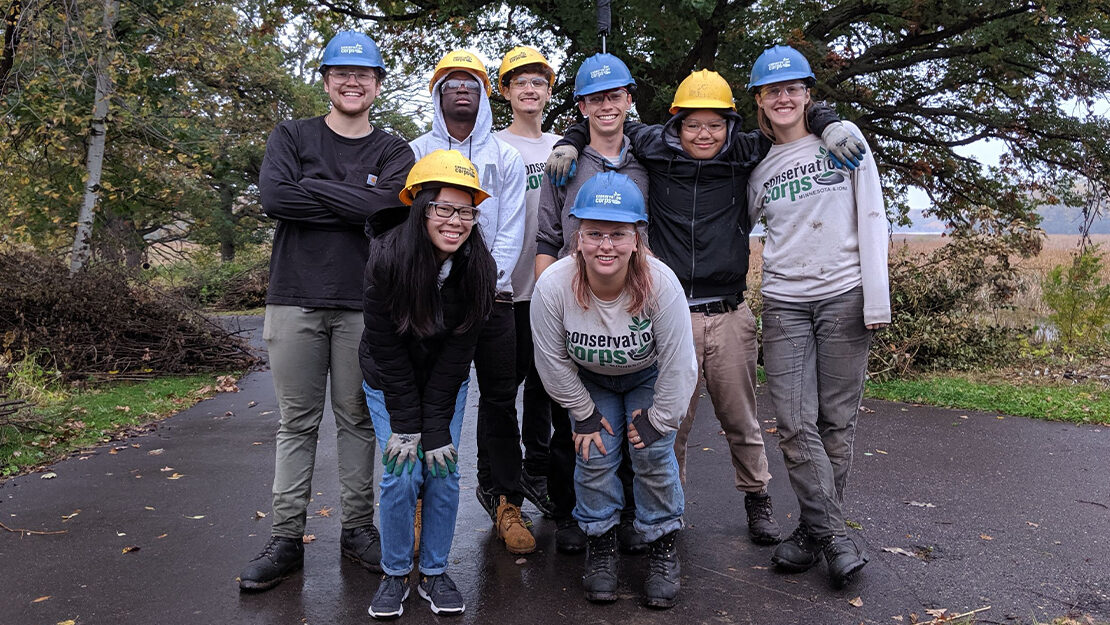 Questions? Contact Nick Cox, youth outdoors program manager, at 651-209-9900.