Conservation Corps Minnesota & Iowa is serving outdoors with purpose! Make a difference while protecting the environment and gain valuable skills for your future. We offer a wide variety of positions for youth and young adults from diverse backgrounds who are interested in connecting with nature, engaging in environmental stewardship, and supporting the community.
Join the Corps by searching through our many opportunities below. Filter to find your perfect match!
Applicants of all backgrounds are encouraged to apply.
Explore Positions
Receive on the job training to learn natural resources management skills and put those skills into practice completing habitat restoration projects such as invasive species management, herbicide application, park and recreation grounds maintenance, tree planting, prescribed burning, shoreline stabilization and erosion control and trail maintenance. Youth Outdoors Crew Leaders provide training, education, and leadership to Youth Outdoors Crew Members. All Youth Outdoors AmeriCorps members lead youth crews in the spring and fall, supervising, motivating, and coordinating a crew of young people ages 15-18 in a rigorous program of work, education, and training.
Application Deadline:
January 14, 2022
Start Date:
January 24, 2022
Region(s):
Central MN, Minnesota, Twin Cities
Region(s):
Central MN, Minnesota, Twin Cities
Youth crew members will participate in a rigorous program of work, education and training and complete environmental restoration projects within the Twin Cities area. Crew member participate in tool training and receive ongoing education as well as completing projects such as brush hauling, rain garden installation, invasive plant removal, seed collection, energy conservation activities, wildlife habitat construction and maintenance, prairie restoration and leading volunteers.
Application Deadline:
September 23, 2021
Start Date:
September 30, 2021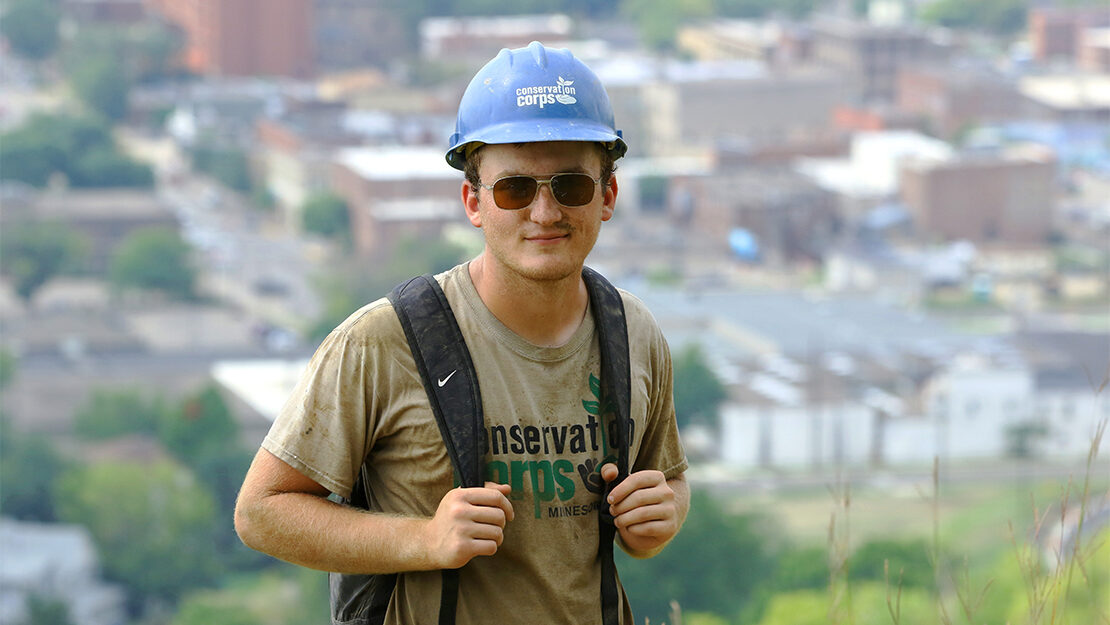 Wondering about housing options? While we only offer housing for a select number of positions, CCMI is here to support you in finding affordable housing. Join our Housing Facebook group and read through our housing resources.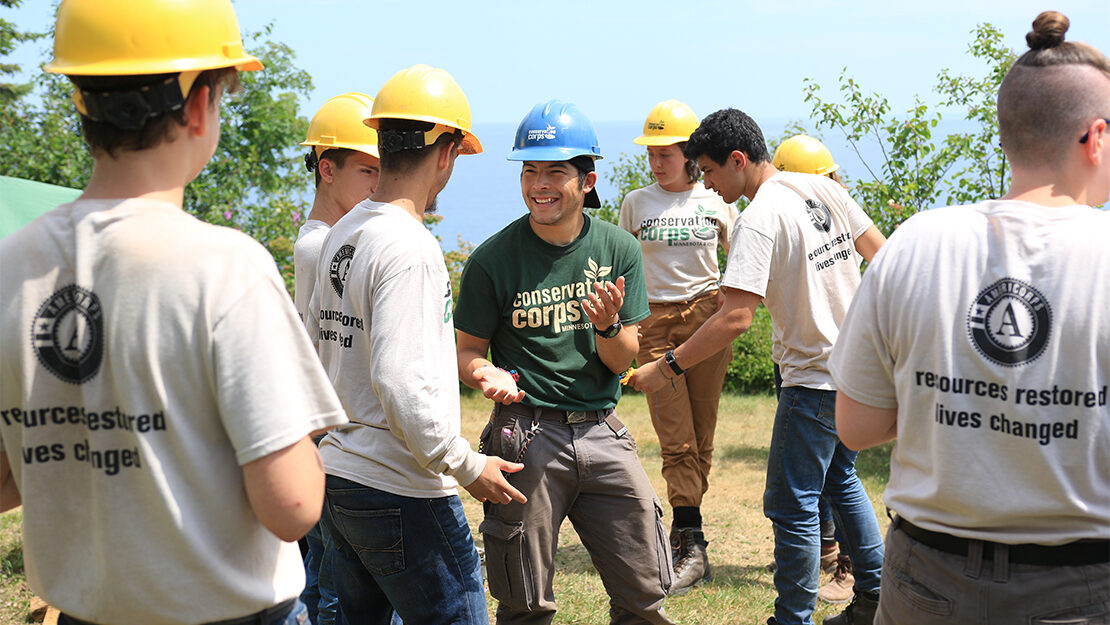 Contact our recruitment manager Adrienne by email or call 651.209.9900.