Rain couldn't dampen 80th Birthday spirit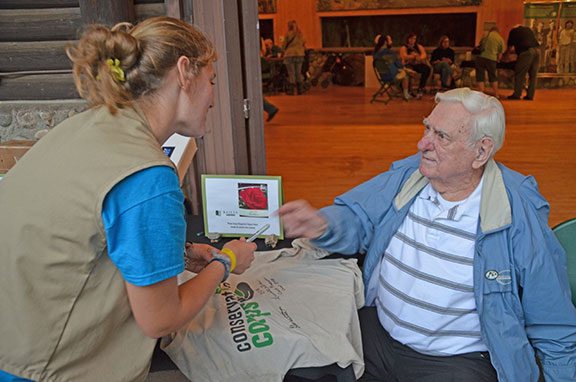 We appreciate all who braved the drizzle on September 14 to help us celebrate 80 years since the beginning of the Civilian Conservation Corps. Thanks to the covered DNR stage, we heard great live music all evening and gathered to honor five alumni from the original CCC who attended. Minnesota Governor Mark Dayton even proclaimed the day as CCC Member Appreciation Day! Attendees bid on silent auction items, played games (Hammerschlagen and the wine ring toss were favorites) and, most importantly, made and rekindled connections with alumni from the past 80 years. See a slideshow of the event.
Special thanks to our event sponsors: Blue Cross and Blue Shield of Minnesota, Abdo, Eick & Meyers,Bremer Bank, Catstone, Fresh Color Press, Iron Mining Association, Metro Sales, Inc., Syand, Tradition Creek, Trav's Outfitters and Wellington Management, Inc.