Two years older and I've learned a thing or two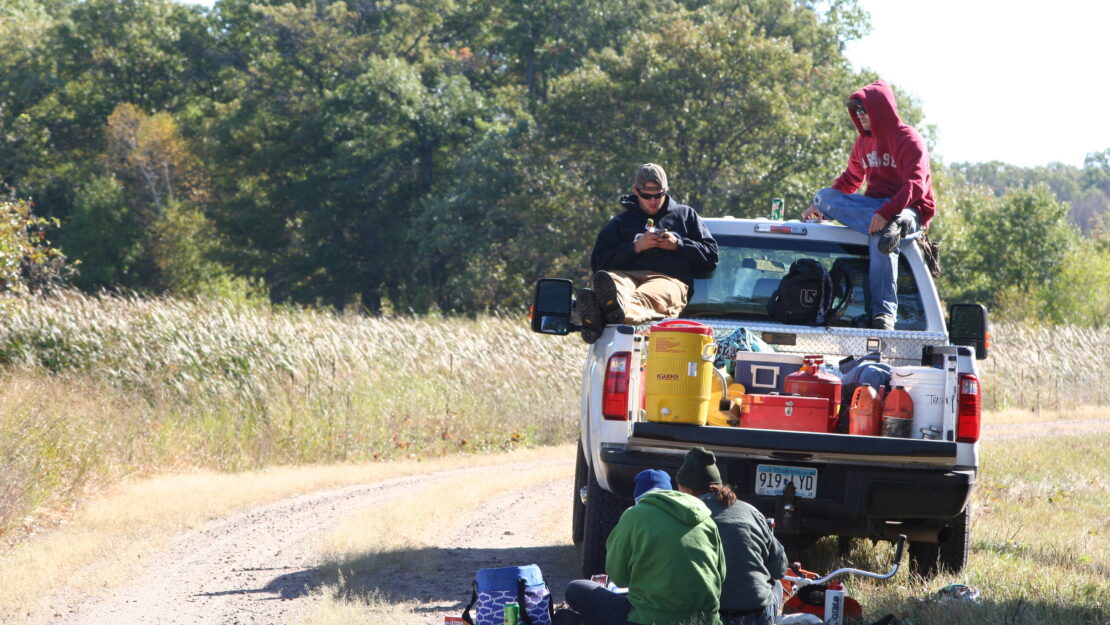 By: Nick Cox
The sudden coming of winter this week reminded me of a few things: how much I love being in the woods with a quiet falling snow as the sun approaches the horizon, how much I've come to terms with the fact that I'll be spending an absurd amount of time in traffic in the coming months, and how much I need to start a serious job search. With 2014 coming to an end, so is my second and last term with the Conservation Corps. Having considered and rejected the thought of simply posting my resume for my final blog post, I think I'll highlight some of the more unique work experiences and qualifications I've accumulated as a crew member and crew leader on a field crew with the Conservation Corps Minnesota & Iowa.
I've learned what it means to work smart. It falls somewhere between pulling weeds for 10 hours without a break and taking the time to analyze how each individual weed should be dealt with. It means working hard, it means knowing why you're working hard and it means recognizing when your hard work has finished the job.
I've learned that baby steps in terms of an ultimate goal can and should be celebrated as grand accomplishments in the course of a day's work. When a crew member just spent four hours clearing buckthorn from around a century old bur oak tree in a savanna, they deserve to feel pride, despite an endless horizon of buckthorn and the 50 more oaks that beg for the same treatment.
I've developed the ability to convince a skeptical crew that each menial task required of us is meaningful and worth our best efforts. We are a crew of five who are willing and even eager to pick up a log in the woods, walk 66 feet, and set it down again, all in the name of oak savanna restoration!
I'm a small engine whisperer. I can diagnose chainsaw problems by sound from 100 feet away, or by the smell of its engine, and if not then with just a few minutes alone to talk about our feelings. I can somehow get an auger or a brush saw running using the same methods as the four people who tried before me.
I've learned how to identify trees, flowers, grasses, birds, insects, animal tracks and amazing places to eat lunch. I've found easy ways to teach these skills to others and how to give the opportunity for others to teach as well.
I've gained an appreciation for rain, heat, cold and snow, for mosquitos, ticks and bees, and learned that all of these make for a dynamic work environment that demands attention in order to make for a safe workplace.
I've learned what it means to be a team, how to manage opposing ideas, and how to quell frustration. All it takes is getting the crew truck stuck in some muddy snow to put these skills to the test.
Lastly, I've learned what I can do and what I want to do. This is maybe the biggest take-away from my two years with Conservation Corps, and I'm confident many other corps members would agree. We push ourselves and our abilities to discover what we are capable of as individuals and as a team. We've gained so many experiences that will help point us in the right direction as we move into careers or whatever else might come in 2015. Conservation Corps is an experience I'd recommend to anyone and everyone, and I hope to have the opportunity to do so for many years to come.