REI support grows Corps volunteerism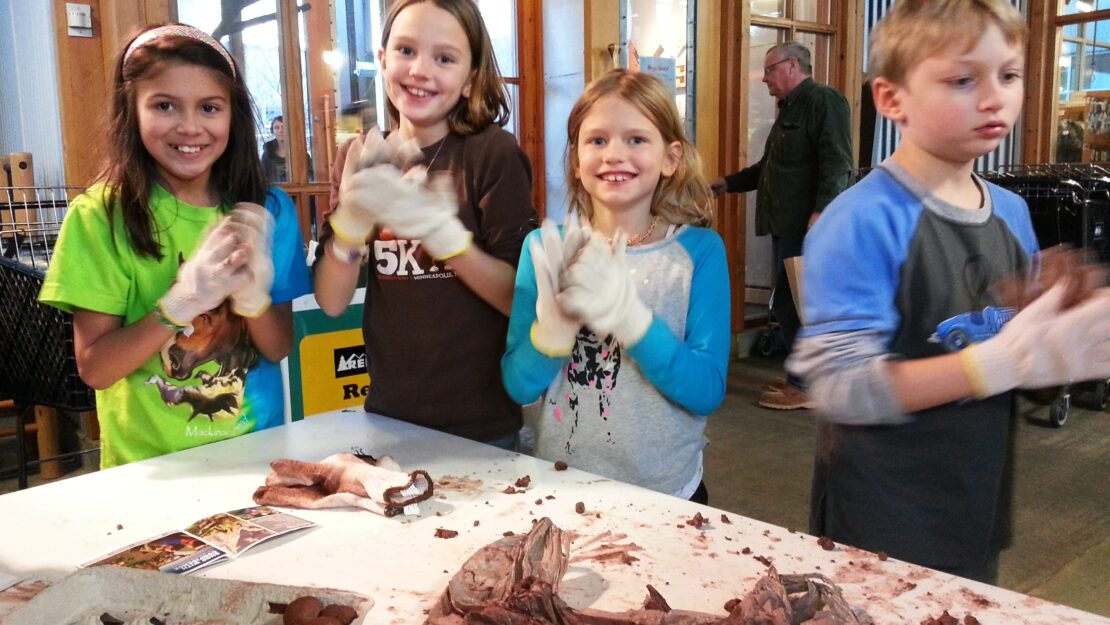 In 2013, Conservation Corps Minnesota significantly expanded its volunteer events in the metro area. Throughout the year, we led four seed bomb events and redesigned our website to accommodate volunteer signups. Our crew members led 2,543 volunteers in 12,677 hours of work restoring 316 acres of land and nine miles of trail.
These numbers wouldn't have been possible without the support of a volunteer-focused grant from REI. In previous years, REI's grants supplied the Corps with equipment and funding to start programs like I Can Camp, but REI recently shifted its focus to funding volunteer initiatives.
Mikaela Swanlund, REI's Outdoor Programs & Outreach Twin Cities market coordinator, attributes the shift to engaging REI members and nonprofit organizations to expand access to recreational opportunities. "Outdoor volunteerism is an integral part of REI and as a co-op, we feel it is important to provide opportunities for our members to get involved in local outdoor stewardship projects," Swanlund said.
REI has been a regular supporter of Corps programs since 2008 because Corps staff members have been willing to partner with REI to create great outdoor opportunities for the community. "Conservation Corps Minnesota has been a great organization to work with because they engage alums and community volunteers through their new volunteer programs and also engage youth in their programs that foster an appreciation for the outdoors," Swanlund said.
Sign up for our volunteer e-newsletter to get alerts about upcoming opportunities!