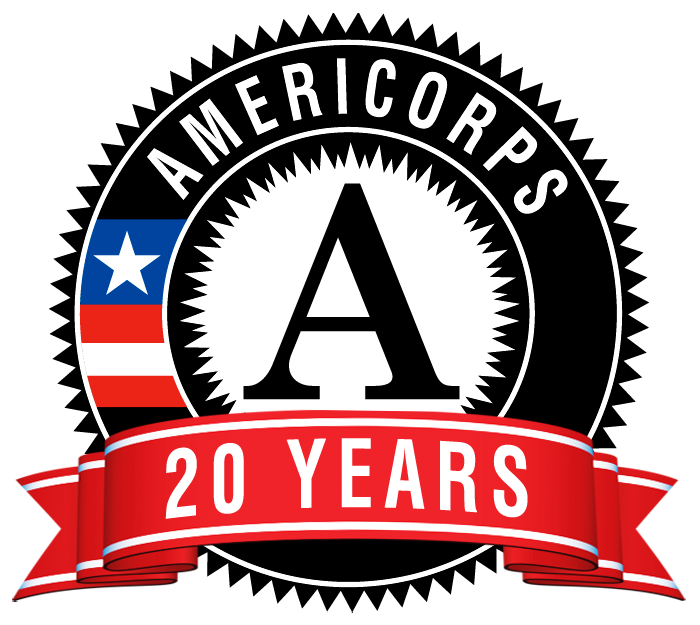 This Friday, September 12 AmeriCorps will celebrate its 20th Anniversary with a nationwide pledge ceremony and volunteer events across the country. Four U.S. presidents, who each contributed to the development and advancement of AmeriCorps, will take part in the day's events. Since 1994, more than 900,000 men and women have served in AmeriCorps, providing more than 1.2 billion hours of service addressing critical challenges from poverty and hunger to disasters and the dropout crisis. AmeriCorps members have earned more than $2.7 billion in education scholarships to pay for college or pay back student loans.
Show your support on social media, join an in-person pledge event at the Mall of America or watch a live-stream from the White House.
Thank you for your AmeriCorps Service!