Faces of Tomorrow initiative receives national recognition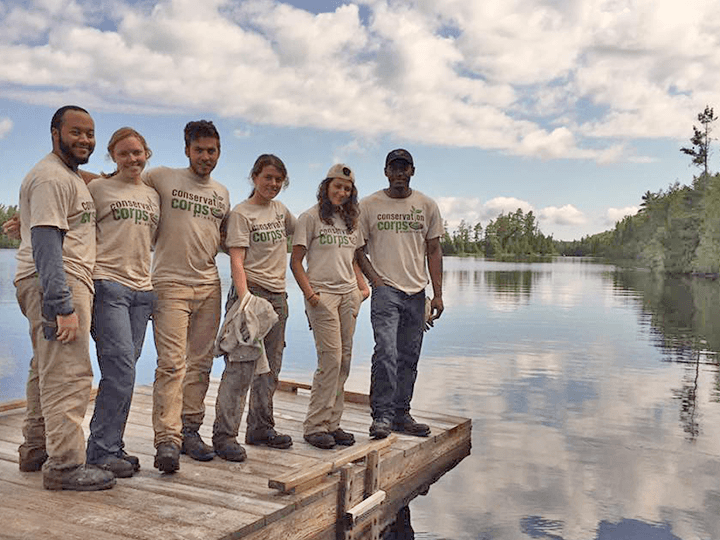 The Conservation Corps Faces of Tomorrow initiative – a collaboration with the U.S. Forest Service to help underrepresented communities gain skills and experience in the natural resources field – has received two national awards that recognize its positive impact on individuals and the local community. By increasing racial and gender diversity, the future natural resources workforce will more accurately match and relate to the increasingly diverse communities who use our resources.
The Corps Network awarded the program a Project of the Year Award, presented annually to Corps that have undertaken especially influential or innovative endeavors within the past year. And the U.S. Forest Service honored the initiative with its coveted Chief's Honor Award for Cultural Transformation.
The seasonal positions provide Conservation Corps AmeriCorps members opportunities to work directly with employees of Superior National Forest in northeast Minnesota, hands-on skills training and forestry experience. Several graduates of the program – in only its second year – have already landed positions with the U.S. Forest Service. Erin Cole, a Faces of Tomorrow alumna and now U.S. Forest Service forestry technician in Vermont, said of her experience, "Truly, without the hiring authority and skills gained through my time on the Superior [National Forest], I don't think any federal employer would have considered me." Alumnus Richard Rosario, a wildland firefighter with Superior National Forest, echoed the same sentiment, saying "I probably wouldn't be here without the Faces of Tomorrow program."