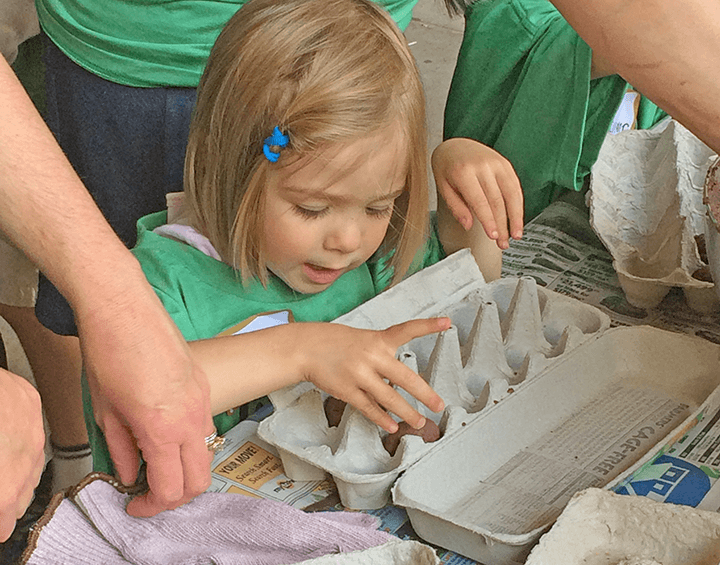 REI's outdoor patio was a busy place as three dozen volunteers gathered on a sunny Friday in June to make almost 80 dozen seed bombs. Volunteers took home some of their work to plant in their own neighborhoods and REI staff will plant the remainder on of their Blooming store grounds. A very special thanks to all the volunteers who came out and to REI, for partnering and supporting the Corps and its events.
Seed bombs are made from mixing clay, compost, sand and native wildflower seeds, and then forming the mixture into small balls. When dry, they can be tossed onto the ground (not buried) and will eventually sprout and grow into deep-rooted plants. The formation of the balls protects them from animals and unfavorable conditions, allowing the seeds a better chance of survival.
Make your own seed bombs! Here is the recipe we used, using seeds native to Minnesota.