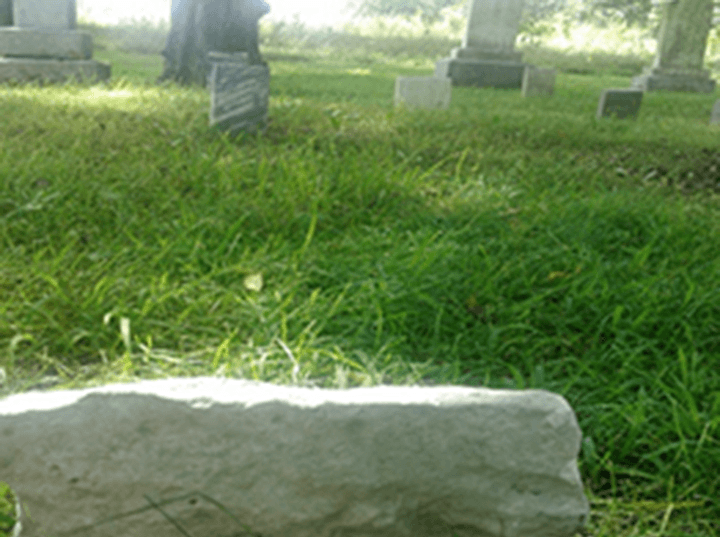 By Jeff Williams
The NPS roving crew had the opportunity to work with the Midwest Archeological Center again this month, using ground-penetrating radar to search for human remains in an old cemetery at Wilson's Creek National Battlefield near Republic, Missouri. The Edgar family used this cemetery to bury their loved ones back in the early 1800s, before the Civil War battle at Wilson's Creek in August of 1861, and the National Park Service has been eagerly waiting to locate the bodies within the cemetery in case they someday need to reinter the remains.
The NPS roving crew jumped at the opportunity to help with this project. We helped the archeologist set up a gridding system throughout the cemetery and even had the opportunity to run the ground penetrating radar. The radar results show that there are indeed bodies buried in the cemetery and showed their exact locations. The cemetery contains 22 uncut and unmarked fieldstone head or foot markers and eight inscribed markers.
One of these stones, shown at right, marks the burial site for two infants and one toddler. National Park Service Historian Connie Langum said, "Deaths were fairly common in infants back in that time due to the fact that women were giving birth at home and typically without medical assistance." This headstone is very unique in that the stone had been inscribed on three of its faces. The north face reads "Infant – Born Feb 21, 1882 – Died same day." The east face reads, "Babies of J.F. & M.C. Edgar." The south face reads, "Hubert Elmer – Born July 10, 1894 – Died Nov 13, 1895."
The cemetery is filled with other old and unique headstones with extraordinary histories. This was a wonderful and unique opportunity and the NPS roving crew was thrilled to be a part of it.