I've learned how to really live again: A reflection on Summer Youth Corps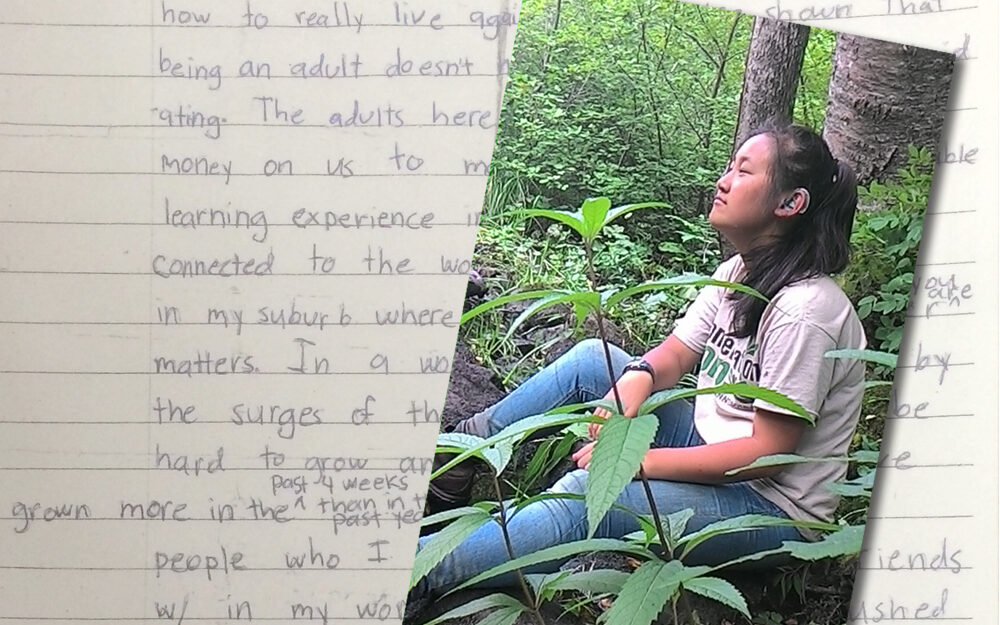 During my time here at CCM, I've learned how to really live again. Here, we're shown that being an adult doesn't have to be boring or intimidating. The adults here spend so much time and money on us to make sure we have an enjoyable learning experience in a safe place. I feel connected to the world in a way I can't get in my suburb where wealth, race, and what gender you are matters.
In a world of disconnection, pushed by the surges of the hottest technology, it can be hard to grow and mature, but at CCM I've grown more in the past 4 weeks than in the past year. I've become friends with people who I would've never expected to become friends with in my world.
This experience has pushed me to become more open-minded, and I'll be sad when my time here comes to an end. I'll be leaving here with a new sense of confidence that I can influence people to be more open-mined, to learn new things, and that I am able to teach what I've learned. I will go forth with this experience having changed me, and I wish for my peers, friends and coworkers the same.
Best wishes,
Anna Kasper, CCM 2016
Anna was one of 154 youth who took part in our Summer Youth Corps this past summer. Youth participants spend four weeks camping, taking part in hands-on conservation projects, and unplugging from technology. In addition to spending time improving trails, removing invasive plants, planting trees, installing rain gardens and restoring native habitats, many youth tell us that their time with SYC was life-changing. Just like Anna, they leave their time with us feeling more confident in who they are and more connected to the people around them.
Plans are already underway for our 2017 program and we can't wait to welcome another group of youth participants for a life-changing experience with Summer Youth Corps! Stay tuned for more information on how to sign up.