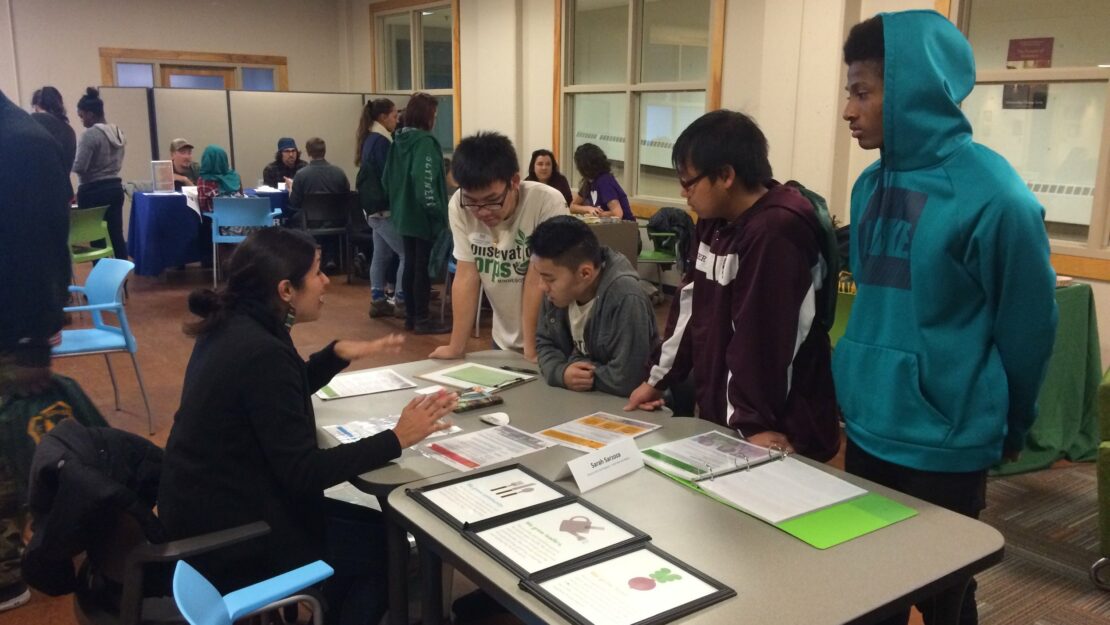 Saturday, November 12 marked the 4th full Saturday College and Career Day for our Youth Outdoors program. 44 youth came together to tour the University of Minnesota St. Paul campus, work on their resumes, network with professionals and participate in hands-on breakout sessions.
The College and Career Day is meant to expose youth participants to possible college and career options with an emphasis on environmental and community options. Youth were able to get up close and personal in a monarch lab and marine touch tank, view a drone demo and tree ascension demo and learn about the career pathway to the Department of Natural Resources.
Lunch was spent eating "pizza with professionals" from local organizations such as; Warner Nature Center, Mississippi Park Connection, Barr Engineering and Voyageur Outward Bound School. Many of the professionals who participated were community partners and Corps alumni which gave the youth a clear picture of where the Corps can take you.
Former Conservation Corps College and Career Coordinator and current Admissions Officer with Macalester College, Arielle Johnson, attended the lunch. "The pizza with professionals portion of the event was such a delight! Youth were curious, engaged, and brought excellent questions. I appreciated having the opportunity to learn about their interests and share a bit about my career path and higher education as well," Arielle said.