Shaping the future of the forests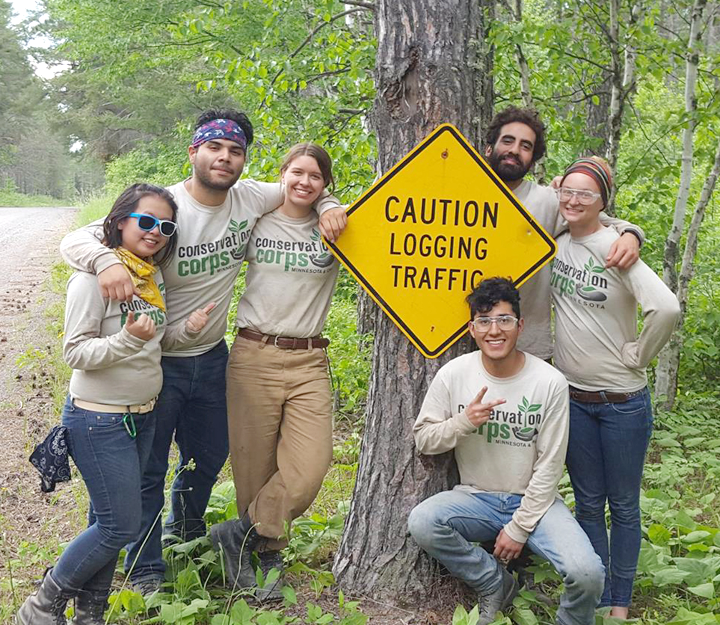 "The question, 'Why are we doing this,' always comes up, but the questions never end there," says Matthew Delgado, crew leader for the Tofte Faces of Tomorrow crew. Delgado leads a crew of diverse young men and women who are part of Conservation Corps' award winning Faces of Tomorrow initiative. The initiative was created in collaboration with the U.S. Forest Service to help underrepresented communities gain skills and experience in the natural resources field while preparing them for full-time U.S. Forest Service positions. By increasing racial and gender diversity, the future natural resources workforce will more accurately represent the diverse communities who use our resources.
Throughout the summer, Matthew and the rest of the Tofte crew will work directly with employees of U.S. Forest Service on a variety of projects. The crew will gain hands-on skills and forestry experience doing everything from wildland firefighting and timber management to fisheries and wildlife management. Not only are they learning what it takes to be future members of the U.S. Forest Service, but they're also gaining a greater understanding of how to manage healthy forests for future generations to enjoy. "[They] want to know how all the work we do plays into the larger picture of not only the Forest Service, but the Forest itself," says Matthew.