Past and present corps members protect the future of Scenic State Park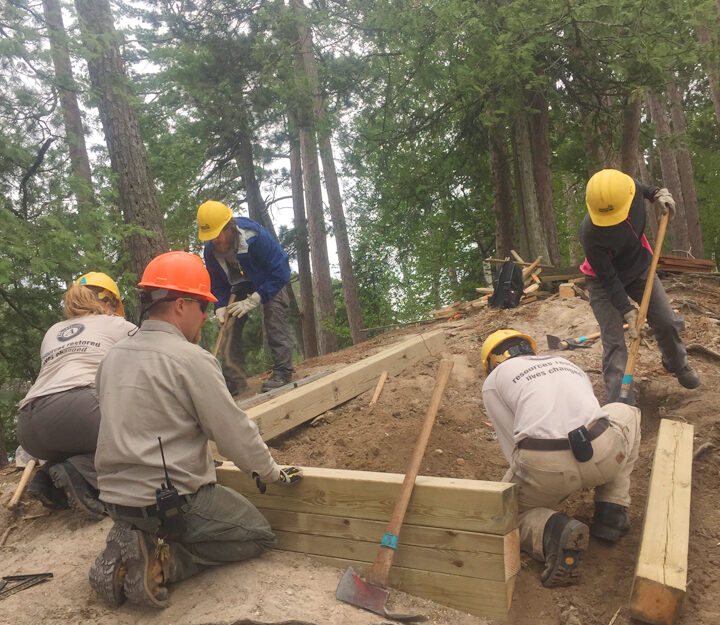 With roots going back to the CCC in 1933, Scenic State Park is known for its pristine lakes, virgin pines, and wilderness-like setting. Chase Point, a .9-mile esker that separates Coon and Sandwick Lakes, is one of the most popular destinations at the park. Unfortunately, years of storms, hikers and boaters have slowly eroded the area.
Thankfully several of our crews from the Northeast district, including the Grand Rapids crew, Arrowhead crew, one conglomerate crew and several youth crews, have been working diligently this year to rehabilitate the area. Hosted by Conservation Corps alum, Shawn Conrad, the crews have been constructing a series of decks and stairways that will allow people to enjoy Chase Point without damaging it further. They have also been using logs, coconut rolls, rock and gravel to armor the point's shoreline. The project is still underway, but soon the area will be reopened and Minnesotans will be able to enjoy the beautiful sights and sounds for years to come.