Metro Blooms: Grow. Bloom. Inspire.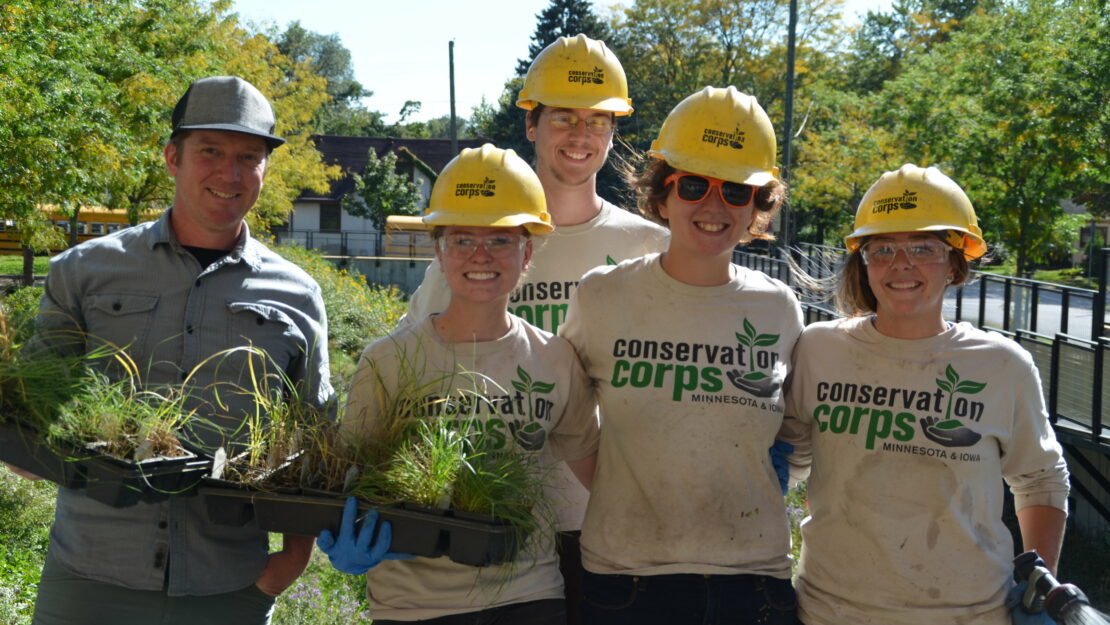 Excellent, very bright, amazing work ethic. These were some of the words Graduate Landscape Architect with Metro Blooms, Andy Novak, had to say about Conservation Corps crews. Metro Blooms has partnered with the Corps for seven years. Through Minnesota Board of Water and Soil Resources clean water funds, we have been able to collaborate on rain garden projects throughout the metro.
Metro Blooms has a variety of rain garden programs that promote storm water management and pollution prevention, while also beautifying our neighborhoods. Since 2009, Metro Blooms has installed more than 450 rain gardens with help from local volunteers and partnering organizations like Conservation Corps.
This week our Metro crew is working at Folwell Performing Arts Magnet School maintaining a 10 year old rain garden. Although the crew enjoys building a rain garden from scratch over maintenance, you would never know it. They had positive, determined attitudes as they decided they best method of weeding, planting and watering. "It's not easy work," says Novak, "because of the size and time constraint of these projects. However, the crews always get a ton of work done!"
Conservation Corps is proud to support Metro Blooms' mission to promote and celebrate gardening, to beautify our communities and help heal and protect our environment.
To learn more about Metro Blooms and to get involved, visit their website.