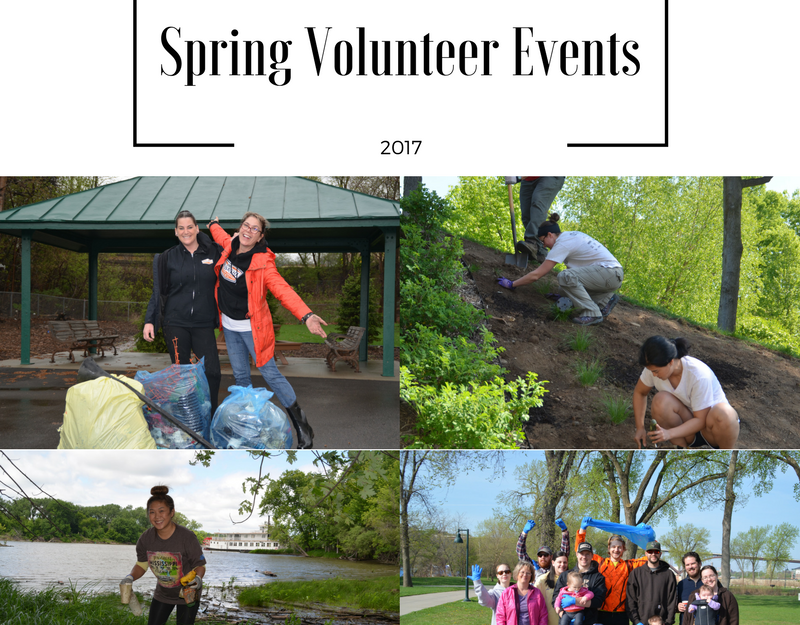 Spring is here! One of the best parts about living in the Midwest is getting to experience the changing seasons. Driving in icy snow and walking in the frigid cold may be uncomfortable, but the relief we feel when spring comes – the excitement of not needing a jacket, hearing the birds sing and starting to see the world around us turn green again – makes it all worth it.
And what else does spring mean for us? Getting outside and getting dirty! Our crews are finishing up with training and ready to start tackling a variety of projects, and volunteer events start popping up like daisies! Here are some upcoming events you can look forward to:
April 13, 4-10pm Pints for a Purpose at Tin Whiskers
On April 13, the Pints for a Purpose recipient is Conservation Corps Minnesota & Iowa. $1 of every pint sold throughout the evening will be donated to Conservation Corps.
April 22, 9-11:30am St. Paul Citywide cleanup
Each year, hundreds of volunteers gather across Saint Paul for the Citywide Spring Cleanup to pick up garbage that has recently become exposed due to the melting snow. Come together with your neighbors and community members and clean up our neighborhood!
April 22-29 RNeighbors Litter Bit Better
Litter makes our city look bad and can pollute our water. For the 10th year in a row, hundreds of citizens will join forces to prevent pollution and remove litter from parks, neighborhoods and businesses in Rochester during this weeklong event– will you be one of them?
June 15, 8am-2:30pm Mississippi Riverboat Cleanup
Take a beautiful ride on the historic Jonathan Padelford riverboat, hear Mississippi river history stories and help keep our river clean. Volunteers will be transported by boat to sites along the Mississippi shoreline to pick up trash.