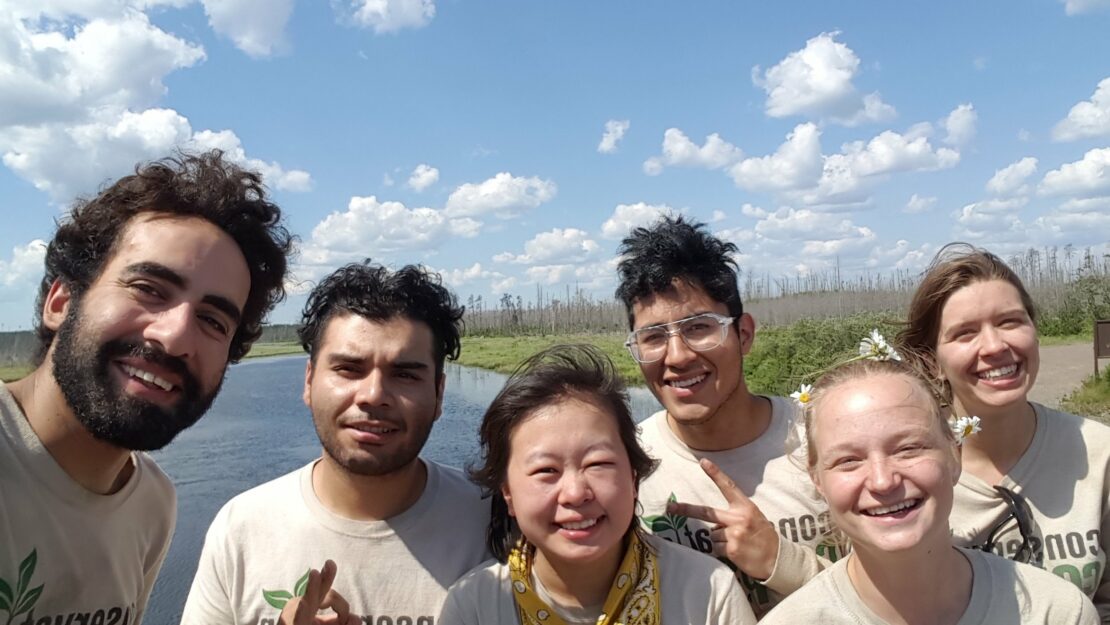 Karen Lor is Conservation Corps' newest alum! Completing her term as an Individual Placement with the Superior National Forest this month, Karen has been working with the Corps in multiple capacities since May of 2016. First, Karen joined the Faces of Tomorrow program in Tofte where she worked alongside a crew conducting wilderness projects. After the completion of her term in August, Karen was hired as an Individual Placement with the Forest Service. There she assisted Wilderness, Recreation, Timber, Hydrology and Fisheries crews with a variety of projects. She has been lucky to experience a breadth of tasks and work settings through her Corps service, giving her greater insights into what she wants to do in the future.
Karen graduated from St. Cloud State University with a degree in Environmental Studies. She has spent the last year dedicating herself to outdoor service through the Corps. Projects she has participated in include; restoring moose habitat, scouting/clearing campsite and building defense against fire threats in the boundary waters, mapping data for timber cutting, conducting water surveys and collecting data for fisheries crews. Her work changes with the seasons, bringing her across NW Minnesota where she assists multiple districts. Karen has truly embraced the opportunity to "jump around to different departments", getting a taste for what the natural resources field has to offer.
"Days go faster when you are outside and working," says Karen. During an 8-day spike in the boundary waters, Karen worked with one other Forest Service Member to clear 4 miles of portages after the blowdown in Ely. Because you can't bring chainsaws into the Boundary Waters, they used cross cut saws to clear around 80 trees! "I think I got my arm workout done for the year that week," Karen laughs.
Now, Karen is applying for similar work and is hoping to get an emergency spot with the Timber Crew for the next 60 days. She has learned so much serving with the Corps and has found a home in Northern Minnesota.