Where are they now? Kristi Monsour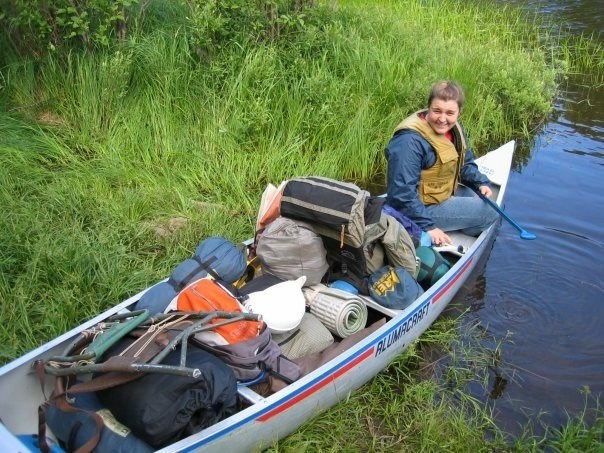 "Late nights around campfires, long rides in vans without air conditioning full of smelly people and random moments around camp is where all the magic happened. The Summer Youth Program is so special in so many ways. I cannot wait for the day when I can send my own kids through the program!"
Kristi Monsour spent a span of seven years between 2001 and 2011 with Conservation Corps' Summer Youth Corps program. Her roles changed over the years. As a corps member and youth leader, her work involved primarily trail maintenance. As Assistant Director, she provided youth and staff management, administrative planning and implementation and overall support of the camp. Finally, as head cook, Kristi planned, purchased and cooked meals while also supplying crews with food to take on spike.
One of the most memorable summers for Kristi involved a mountain lion and pack of wolves creeping around camp and a large garage fire. These incredible events were made even more memorable, because of the bonding and teamwork that happened as a result. They faced several extreme situations and pulled through stronger and more united.
Kristi's whole world view was formed through her involvement with the Corps. It pushed her out of her comfort zone in so many areas and molded her into who she is today. She looks back at her years with the Corps with fondness and wonderful memories. Some times were particularly difficult, but it was those times that helped her grow significantly.
"I am who I am because of the Corps." Her many summers spent with the Summer Youth Corps inspired Kristi to get her Master's Degree in Clinical Mental Health Counseling and School Counseling. Working in a school provides Kristi with the opportunity to go through life with her students and offer consistent support and care.
Kristi and her husband recently moved back to Minnesota from Colorado where she is looking for full time employment as a Counselor in the St. Cloud school district.