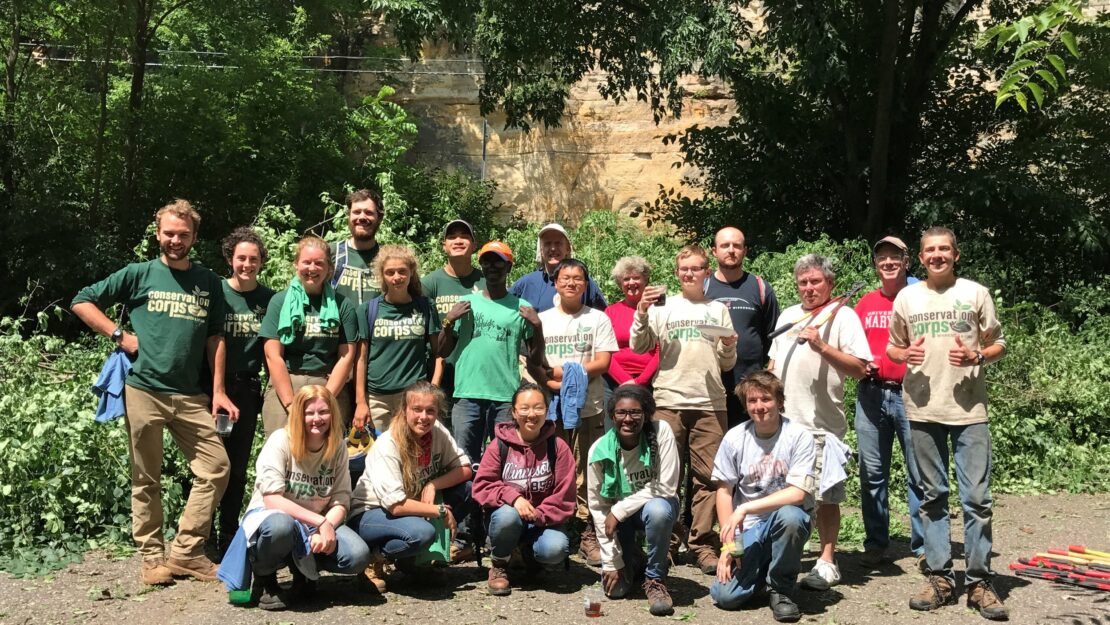 This year's St. Croix cleanup was extra special because the Corps teamed up with two local organizations — The Washington Conservation District and the St. Croix River Association. On Saturday, July 8, along with local volunteers, we all came together to Clean the Croix!
Each organization hosted a cleanup location including; cleaning up trash on the St. Croix River, cleaning up trash on the shore of the Boom Site and removing invasive species from the Brown's Creek Trail. Volunteers split up to accomplish the work in the morning and then joined together for lunch.
Our Summer Youth Corps crew got to show off what they have been learning the past three weeks and led our volunteers in the invasive species removal. Youth demonstrated how to identify and properly remove buckthorn, went over safety tips and led the volunteers in a fun ice breaker game!
After the event, 2 pickup trucks full of trash and tons of buckthorn were removed. Thank you to all of our volunteers who spent a Saturday morning making the St. Croix River a safer, more beautiful place.
This event was made possible by the Fred C. and Katherine B. Andersen Foundation and Andersen Corporate Foundation. Special thanks also to REI for promotional support and to Grand Pizza and St. Croix Boat & Packet for providing lunch for our volunteers and participants.