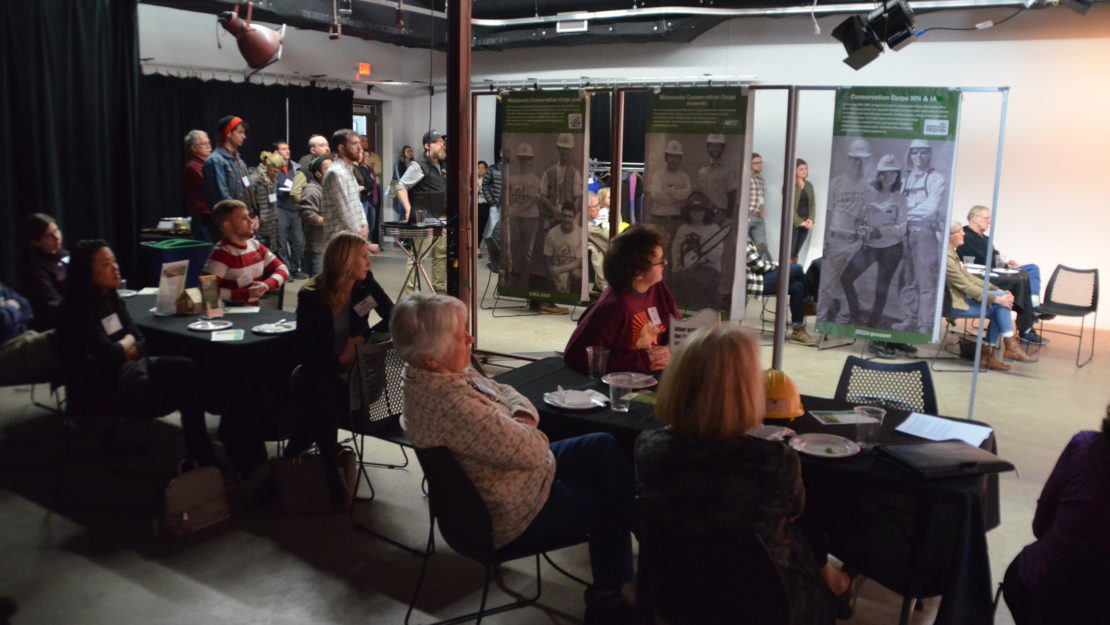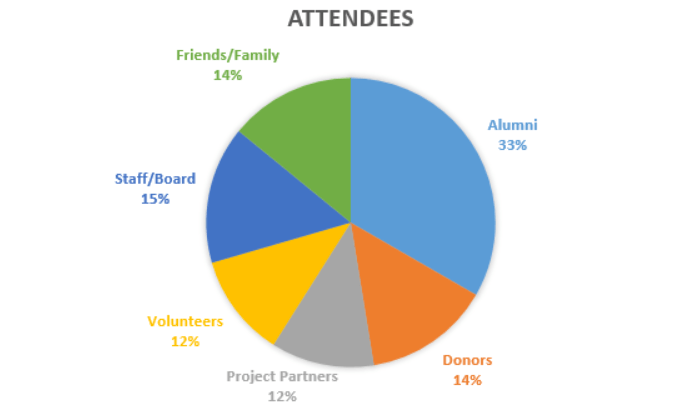 On March 13, we brought together Corps supporters in the Twin Cities including; project partners, donors, alumni, volunteers, friends and family, to celebrate our accomplishments. Attendees had the chance to snack on appetizers, mingle with Corps friends, hear from leadership about important accomplishments and share a beer.
We got to hear from Jill Johnson, our Board Chair, about the important work our members and staff accomplished in 2017. She shared how lucky she feels to be a part of an organization surrounded by inspiring AmeriCorps members, hardworking volunteers and dedicated supporters. Renae-Oswald Anderson, our Interim Executive Director, spoke about the current leadership transition and Executive Director Search Process. Finally, Caitie Ryan-Norton, one of our Alumni Council members, spoke about her Corps experience and why she continues to stay involved with us.
"It was a wonderful chance to take a step back from my day-to-day work and look at the Corps in a broader context and from the perspective of others. Most of all I loved seeing Corps supporters young and old connect and enjoy each other's company," said Gina Hatch, Individual Placement AmeriCorps member.
Nonprofit work is often challenging and overwhelming, so it is important to take the time to slow down, recognize our accomplishments and celebrate a job well done. Thank you to all of our supporters who dedicate their time and energy to restoring resources and changing lives.