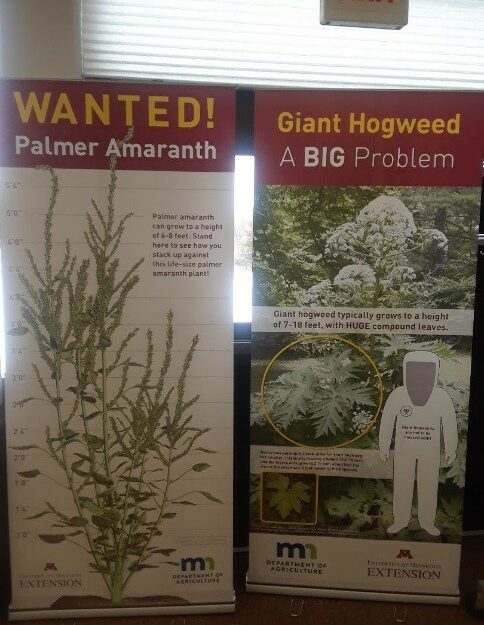 By: Caroline Fazzio
Spring is here (hopefully), and the ice and snow are quickly becoming distant memories. Soon the outdoor scene so iconic to Minnesota will kick up once again, and the DNR's invasive species program will be right on its heels. For the past couple weeks, the Department of Natural Resources has been ramping up in preparation for the summer field season. Though the recent snow has stalled the coming of summer, preparations are still active behind the scenes, particularly in the invasive species program where I spend my days. Aquatics have been busy permitting lake treatments, training watercraft inspectors, and preparing field equipment, while Terrestrials have been holding statewide trainings on how to identify pesky noxious weeds. In the meantime, I have been travelling around the Twin Cities in an attempt to learn as much as I can about all things invasive.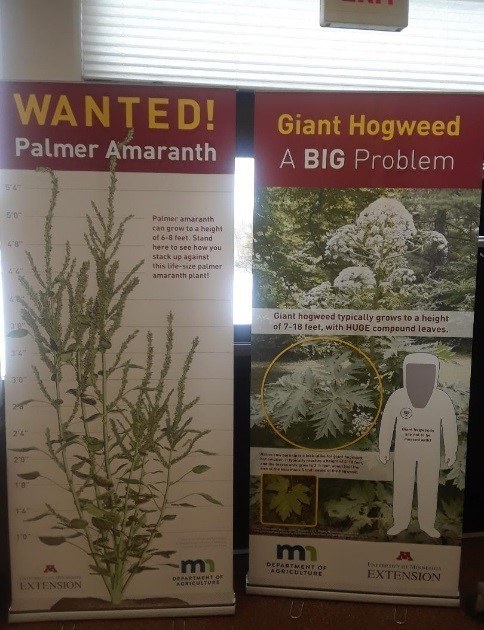 The first stop was in Chaska, MN on the western side of Minneapolis. Some of my fellow IPs from DNR Central Office and I attended a Weed 'em Out workshop to learn about terrestrial noxious weeds and how to identify them. Gathered in a lower room of the Chaska government court building, we learned about such undesired species as giant hogweed, a plant that is (thankfully!) not yet found in MN, but can grow up to 15 feet tall and causes such severe blistering when coming in contact with skin that people have been known to wear hazmat suits just to interact with it.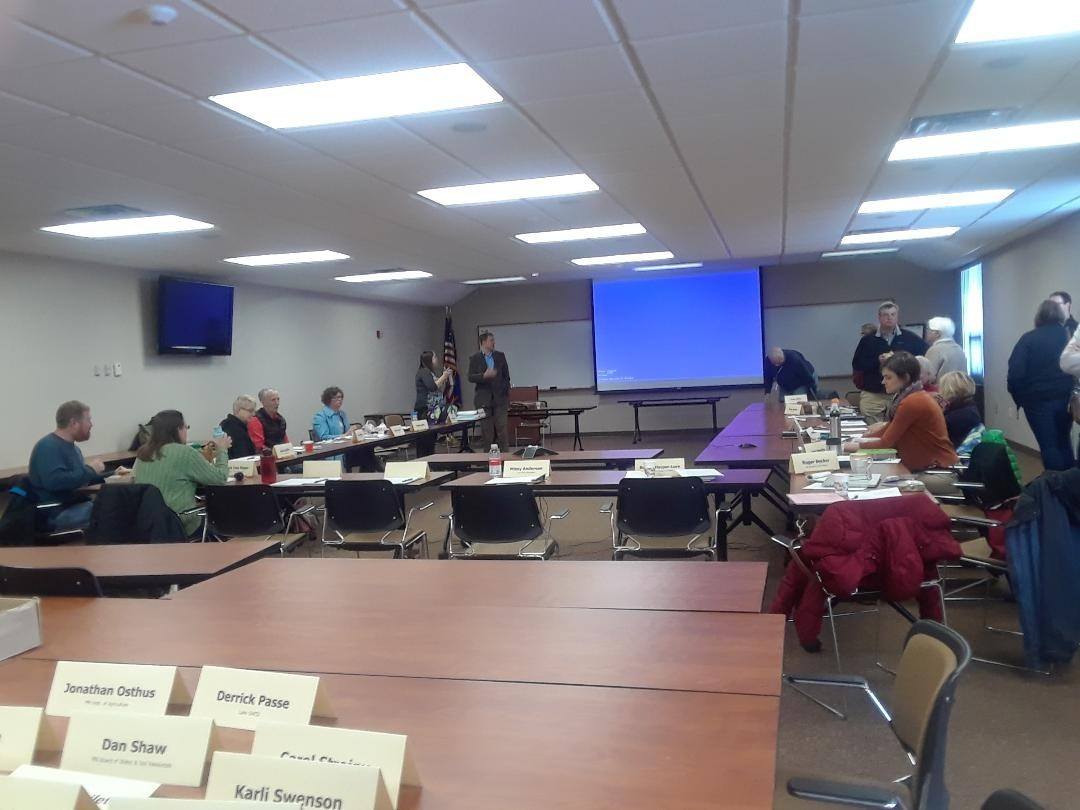 The second stop was in Shoreview, MN on the northern side of Minneapolis. I attended a meeting of MISAC (Minnesota Invasive Species Advisory Council), a coalition of different federal, state, local, and non-for-profit organizations working towards managing and preventing the spread of invasive species. This group, responsible for authoring the Minnesota Invasive Species State Management Plan and co-organizing the Upper Midwest Invasive Species Conference (which is happening this October in Rochester), works to collaborate invasive species prevention and management action at a statewide level. The meeting I attended included discussion on ways to promote invasive species action through community-based behavioral changes, and discussion on what the group hopes to achieve in the long run.
Check out MISAC's website here.
With ice-off nearing, and snow-free seasons just around the corner, it feels a bit like the calm before the storm for the invasive species program; if that calm is full of frantic scrambling to get everything prepped and ready for the upcoming outdoor season. After all, the best defense against invasive species is getting ahead of them from the start.