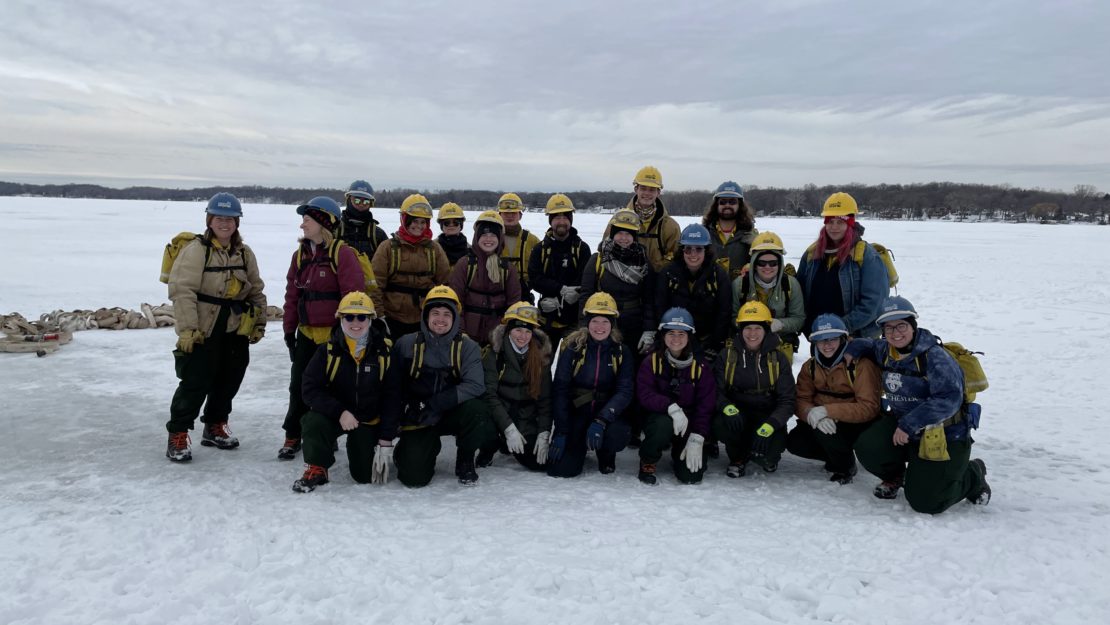 By Caroline LaBorde, Minnesota Valley Field Crew Member / AmeriCorps Member
Things are heating up around here!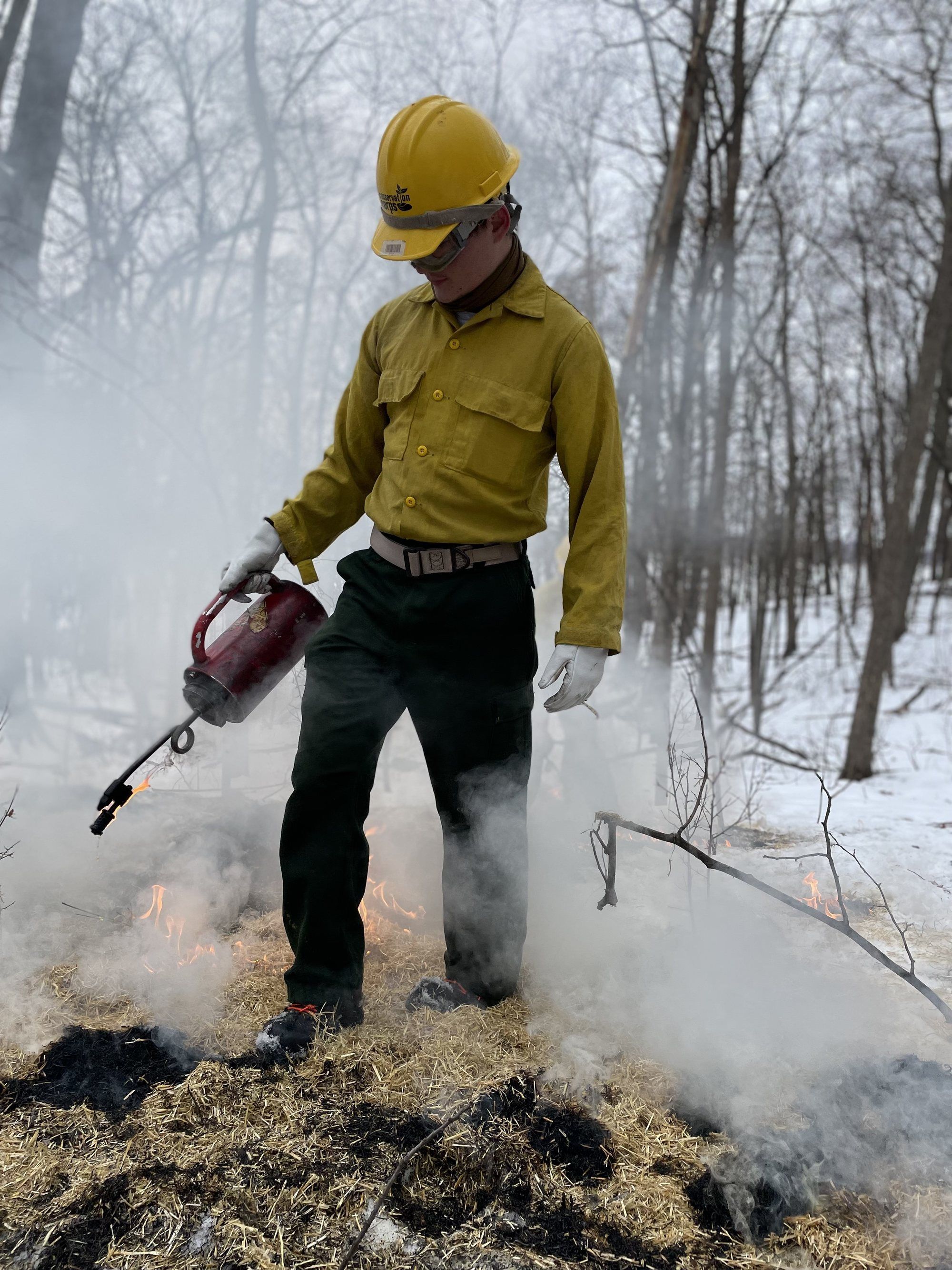 Fire week is the CCMI's (Conservation Corps Minnesota & Iowa's) second wave of training where applicants will learn from a crew of Wildland Firefighters. This year, they hail from Sandstone and Cambridge counties, with special guest speakers Chris C. of Blackduck Fire, Dr. Alan Srock from St. Cloud State and Jeff Jackson on Meteorology and Wildlife-Urban interface respectively. Over the course of the week, we went through the hardest task we have faced yet, sitting still.
Wildland Firefighting over the last five decades has grown and morphed into a highly regulated, standardized operations unit, with strict protocol and certification requirements which allow any crew to be placed where their skills are most needed. An example for those who are unfamiliar, would be the Firefighter One or 'Hotshot' Crews. These are the crews you will see on promotional fire reels, rushing to battle the towering flames. They are also the ones you will hear have experienced the most tragedy over the years. To become a Hotshot, you are required to pass the base Firefighter Two certification (FFT2). From there you can then transition into leadership roles while completing a checkbook that a supervisor will sign to validate objectives have been met. This is the same process for any continuing certification. A class must be taken, and a checkbook completed (which sometimes takes years) before an individual can pass the certification. The base FFT2 certification enables Corpmembers to assist on wildland fires, operate and control prescribed burns to land [such as fields], and certifies for volunteer firefighting.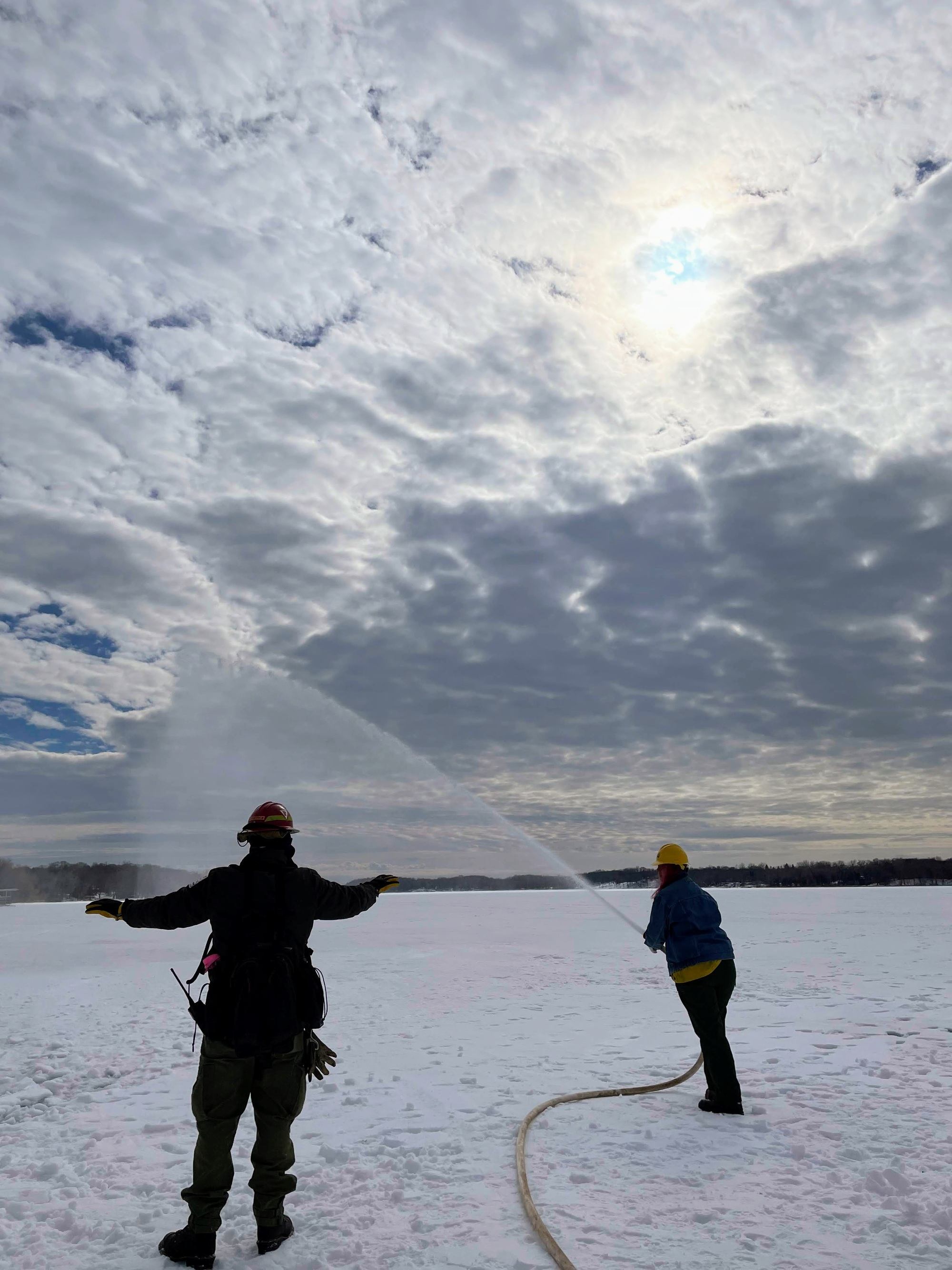 I am a part of the Minnesota-Valley Crew (MN-VC). The MN-VC has two to five prescribed burns per season, and this certification enables us to not only do the burns in the first place, but to also understand how to control the burns, how the burns work, and why they are necessary. During fire season, all Conservation Corps Minnesota & Iowa crews rotate on call from the last week of March until about the middle of October. Minnesota's fire season is generally March through June, which is when a crew would be called for Minnesota fires. If a burn is on property considered wild land, refuge or out of control but secluded areas, then the on-call CCMI crew can get called.
Overall, having this certification means so much more than having to sit in a classroom for a week and then going out to stomp on brushfires. After completing this course, we have been inducted to the Wildland Fire crew family, and family means that no one gets left behind!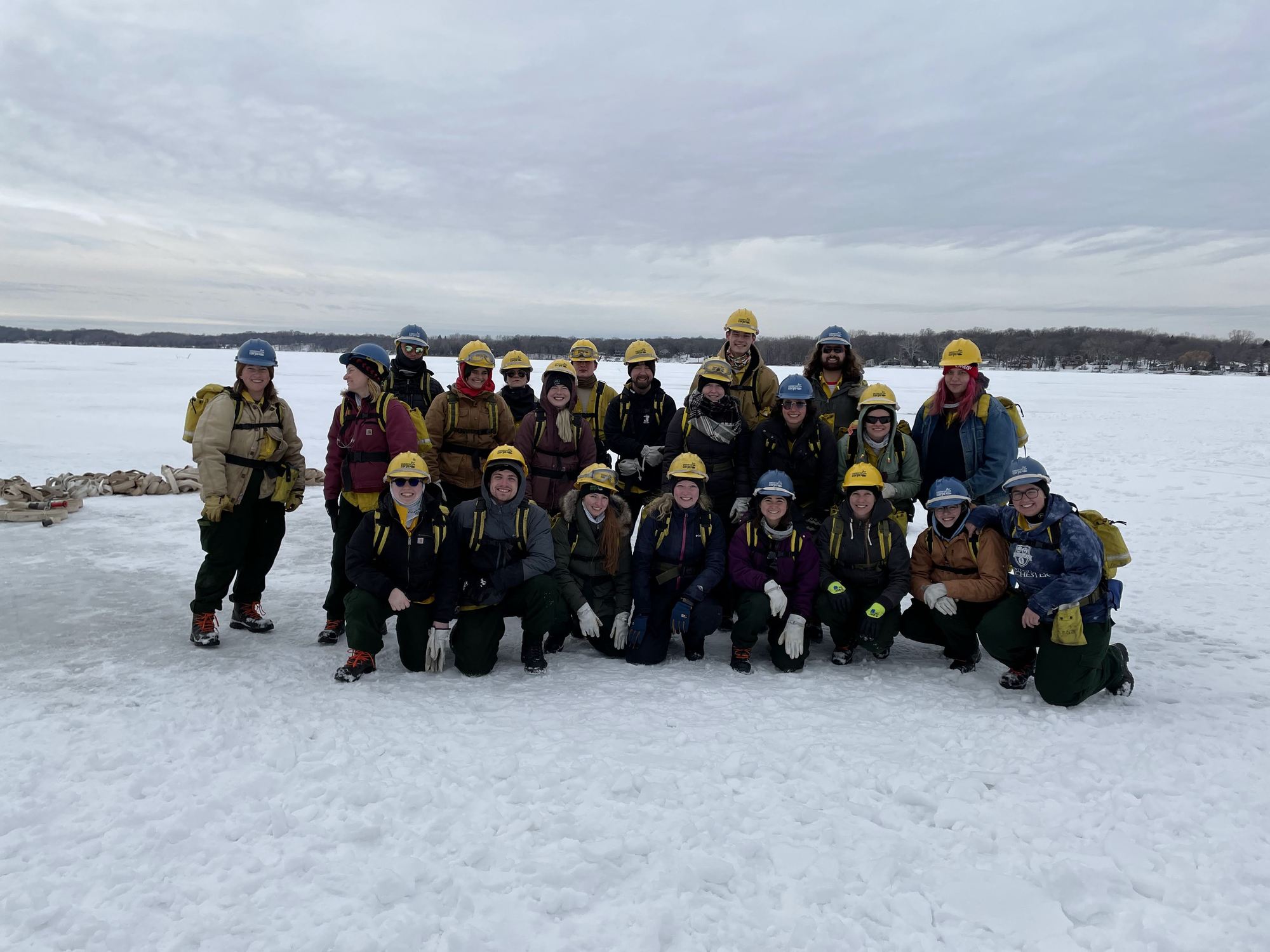 Resources: National Interagency Fire Center