Giving Back: Puerto Rico Deployment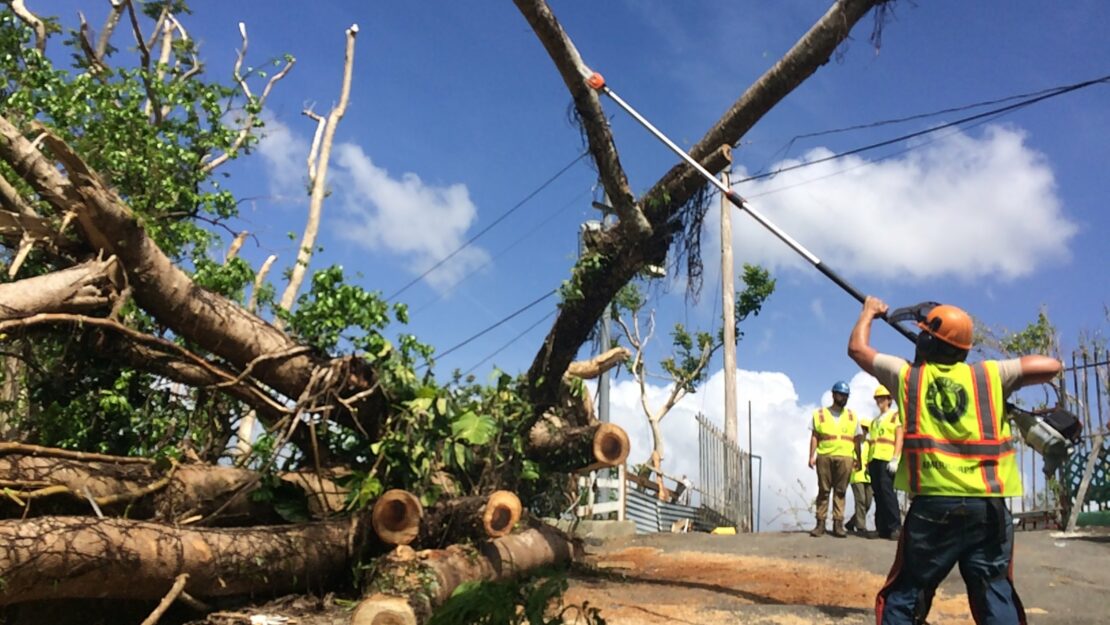 Disaster deployments are continually the most meaningful and memorable experiences for our AmeriCorps members during their term. What makes these moments stand out is the opportunity to give back to families in need.
This fall, Conservation Corps Minnesota & Iowa sent crew members to Puerto Rico to assist recovery efforts after Hurricane Maria. This deployment was different than most due to an immense lack of resources, such as no power, dangerous roads and a language barrier. However, what remained the same was the sincere appreciation and selfless generosity of the homeowners impacted by the disaster. Even when families had literally no roof above their head, they offered to share the little they had with our members.
All of the members remarked on the connection to place they felt during their service. The opportunity to immerse themselves in the community by building partnerships with community leaders who were able to point members to families most in need allowed every member to truly see the value of what they were doing.
While on deployment, our team of AmeriCorps members used their chainsaw expertise to focus on the removal of trees that had fallen onto homes. Members honed their chainsaw skills as they worked within the close confines of compact neighborhoods so that homeowners could start repairing their homes without the concern that the tree resting on their roof would eventually come crashing through.
Sadly, there is still so much storm damage and recovery work to be done in Puerto Rico. If you are interested in donating to Puerto Rico disaster recovery efforts visit http://www.unidosporpuertorico.com/en/.
Follow the lead of our members and give back this season.