Intergenerational volunteers work side-by side to improve prairies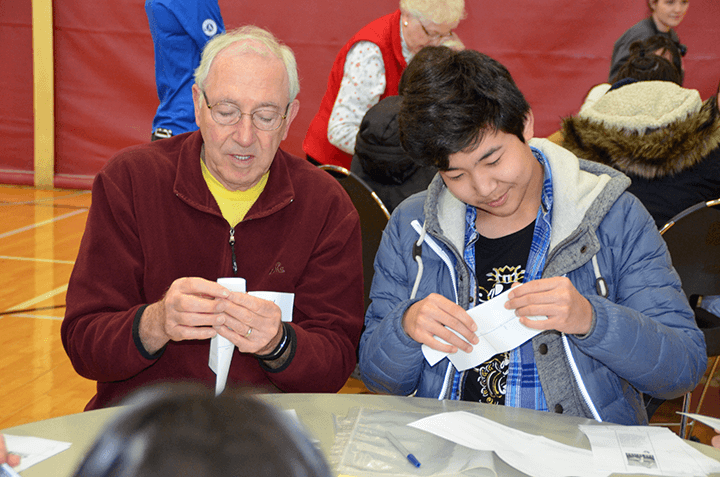 On January 27, nearly 100 student and active older adult volunteers gathered at the Burnsville YMCA to rally around the importance of getting young people outdoors. Corps member Jeanne Salmon – an individual placement working with the YMCA —  paired up students from St. Paul Prep School, with adults from YMCAto package prairie grass seeds and share stories. Coming from a school that represents more than 20 different nations, student volunteers shared their experiences with nature, rivers and national parks in their home countries. In turn, adult volunteers shared their knowledge of Minnesota natural resources. The group made 1,000 seed packets that will be used as volunteer thank you gifts this summer. When planted, they will grow into beautiful short grass prairies that help keep our ecosystems healthy and thriving.
This event was part of a joint partnership between the National Park Service, Mississippi Park Connection and YMCA to get young people outdoors and connected with nature. For more information check out Let's MOVE! Outside.