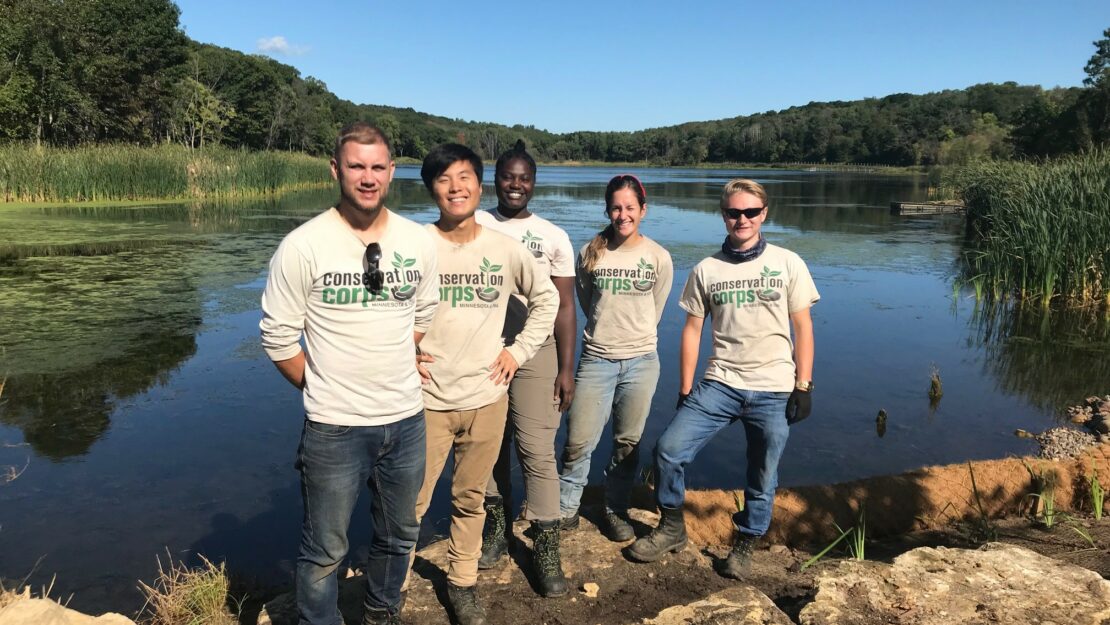 by Jaleesa Houle, crew leader/ AmeriCorps member, central district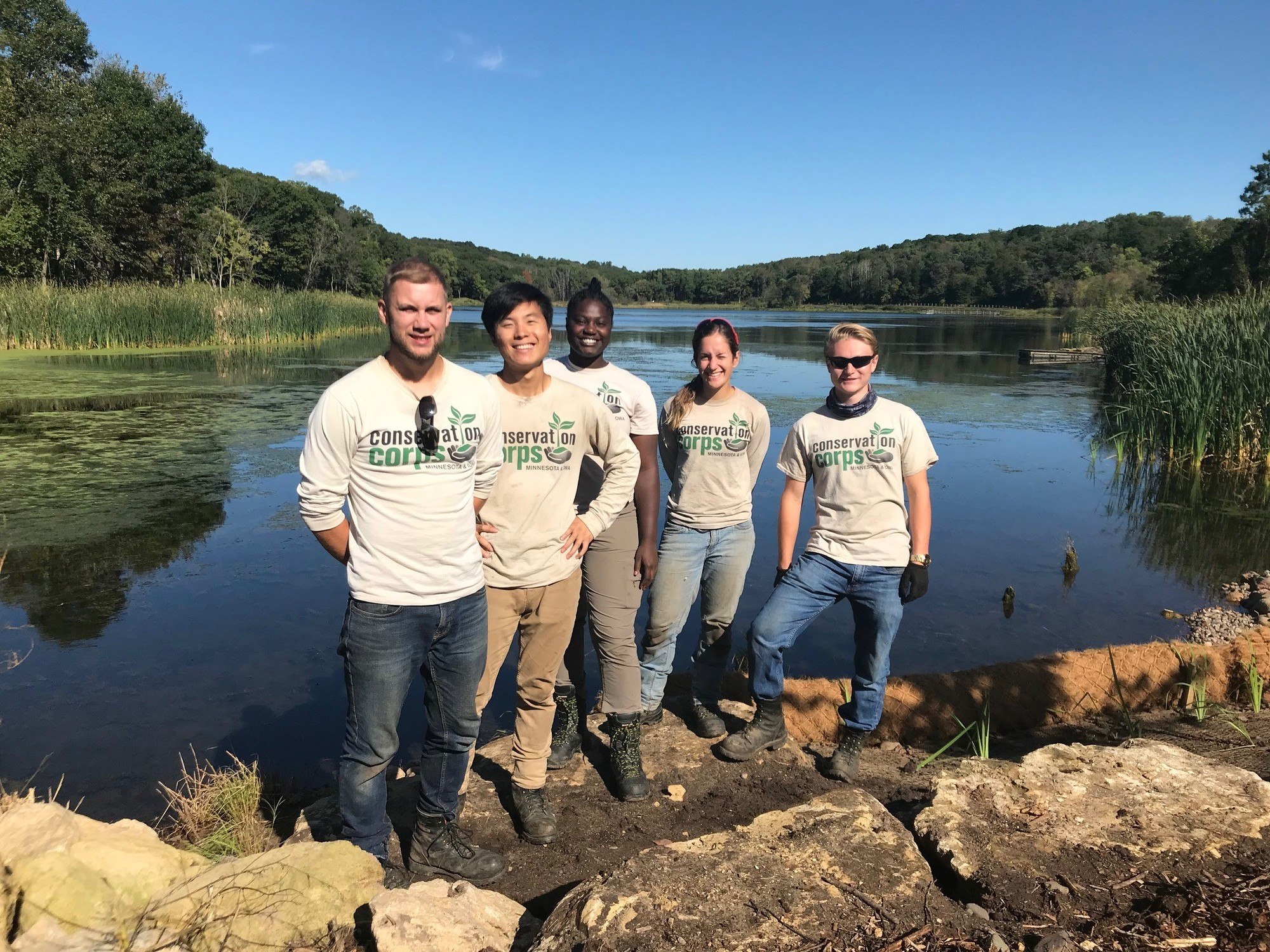 This past week my crew was given the opportunity to work on a lakeshore stabilization project at Cottage Grove Ravine Regional Park. We arrived on-site and were given a rundown of the project goals: to clean up dead plant debris, install fishing platforms for park users, place rock along the shoreline, install biologs and netting, plant a host of natives, and construct walking trails between fishing spots. At first, it sounded like a tall order, but as we got rolling everything began to fall into place.
This project was much different than some of our other tasks over the past few months. We were given a lot of freedom to provide input as we began to carry out the plans. This allowed us to take ownership of the project and, in turn, we feel very proud of what we've accomplished. We can't wait to come back in a few years to see how the site progresses!
Scroll on to learn more about the project.