Making Every Day an Adventure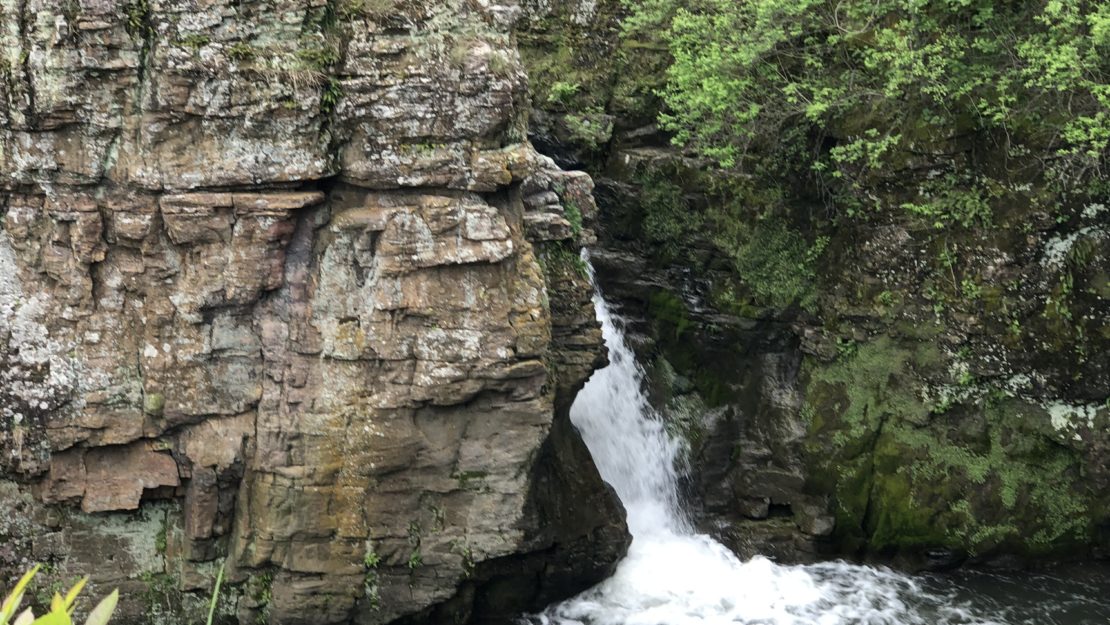 by Ashley Broussard, Agriculture and Water Outreach AmeriCorps Member with the Minnesota Department of Agriculture through Conservation Corps' Individual Placement program
The summer is just getting started and I am finding myself being asked more often, "What are your summer vacation plans?". It's often I am met with a laugh when I say that my service with Conservation Corps is my vacation. As an avid travel junkie, my 11-month service is the perfect opportunity to explore the most out of a new state.
In January, I moved to Minnesota from the Chicago suburbs. While I am unsure if I will be staying in Minnesota after my term is over, I want to be able to take in as many experiences as I can. Even with COVID-19 putting an understandable halt to many of the activities I had initially planned (I'm looking at you Mystery and Niagara Caves) I have still been able to safely make each day an adventure. Buckle up while I take you on a tour of some of my favorite things I have done so far.
First stop, the Spam Museum! As the billboards say—it really isn't a tasteless tourist trap. Before visiting the museum, I had never tried Spam. While there, I was able to try several varieties. Although I am not the biggest fan, I had fun learning about the company's history.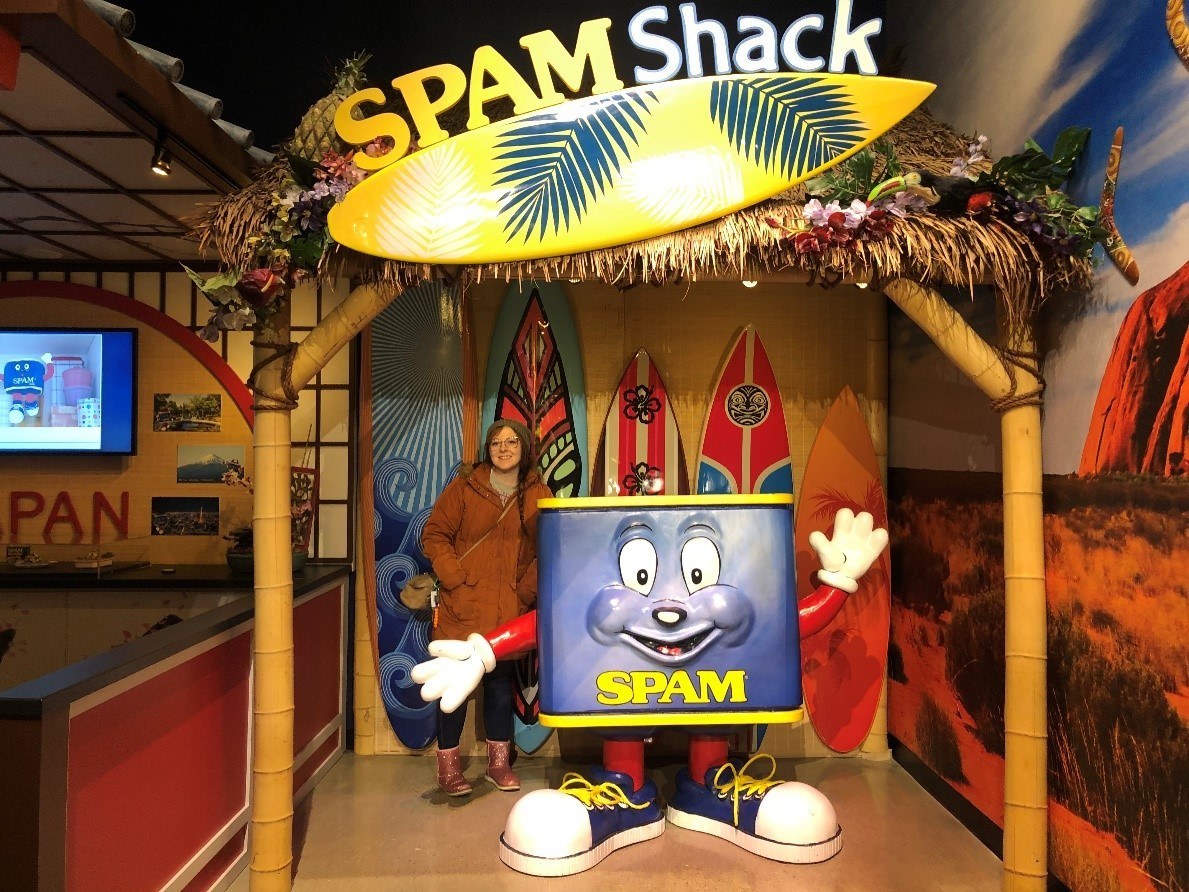 Next stop, the Jolly Green Giant! Moving to a small town, I would have never expected to meet such a big celebrity. He was even bigger in person and really down to Earth given his fame.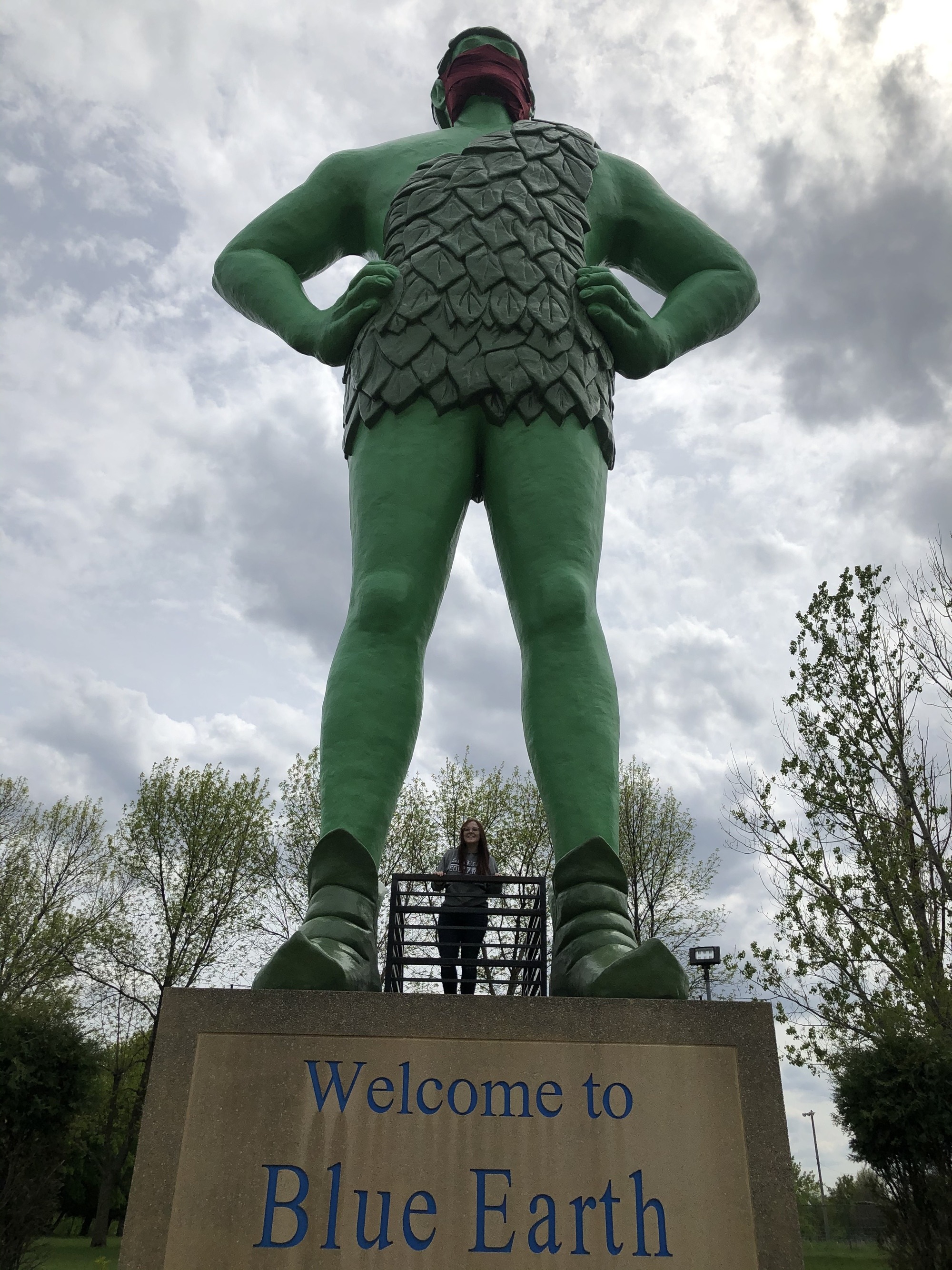 Last stop, nature! I spent so much time trying to narrow down some of the outdoor areas I have visited since moving. Two of my favorite places were Pat's Grove and Red Rock Falls County Park both in Cottonwood County. The house (pictured left) was recently restored by Cottonwood residents. It is the only remaining structure left on site and they didn't want to lose its history. On the right is another county park in Cottonwood, Red Rock Falls. What it lacks in size it makes up for in beauty. In one swoop you can see a prairie, a waterfall, and bedrock outcrops.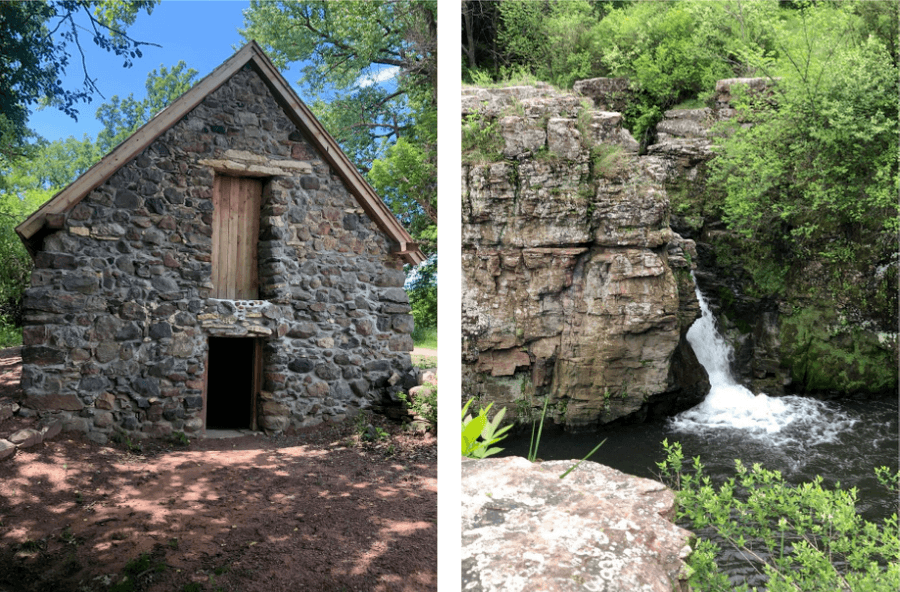 Only halfway through my service, I still have more to see.
Coming Soon:
The Biggest Ball of Twine (Darwin, MN)
Minneopa State Park (Mankato, MN)
Gnome Town USA (Dawson, MN)
Tentative (post COVID-19):
Niagara Caves (Harmony, MN)
Mystery Caves (Spring Valley, MN)
Dance with a Gnome (New Ulm, MN)
Mall of America (Minneapolis, MN)
As cheesy as it sounds, I don't want to leave my term wishing I had done more activities and seen more sights. Oftentimes, life's biggest regrets come from missed chances and opportunities. I can't wait to explore more of Minnesota and take in all it has to offer!