Native Women Have a Big Voice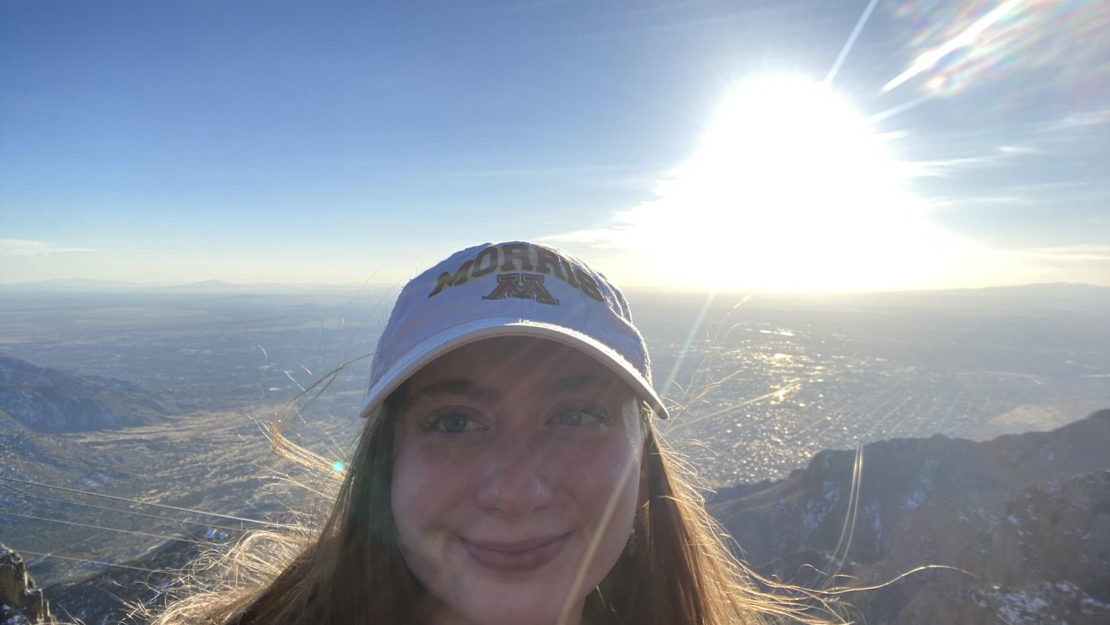 By Anna Fairbanks, Agriculture and Water Outreach Specialist Individual Placement / AmeriCorps member placed with Cottonwood SWCD
March is Women's History Month! In honor of Women's History Month, I would like to talk about my experience attending the Native Women in Agriculture and Natural Resources Symposium! I am honored to be able to relay some of the inspiration and empowerment that I received from the symposium. The symposium took place at the beginning of March in Albuquerque, New Mexico and was hosted by the Native American Fish and Wildlife Society. The gathering brought together Native women from all over the United States in Agriculture and Natural Resources careers with the goal to provide a safe space for professional, personal, and educational development. The three days of the symposium were jam-packed with lectures and educational sessions. I met many knowledgeable, powerful, and inspirational women and I would like to highlight some of their words here.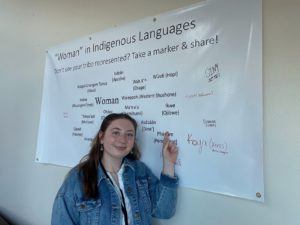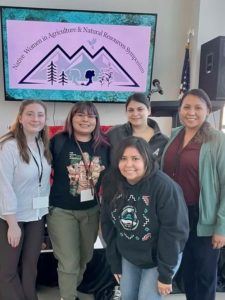 The first day of the conference focused on introducing host entities and welcoming attendees. One of the first sessions of the day I found to be emotionally moving. Darlene Gomez, of the Law Offices of Darlene Gomez, spoke on the mission of the Missing, Murdered Indigenous Women Task Force. This was a heavy topic, especially as many of the women attending, including myself, know of family, friends, and community members that have gone missing or have been murdered. According to Darlene, Native women are ten times more likely to be murdered than any other race. It only takes one person to make a difference and as Darlene said, "You are your sister's keeper". She stressed the importance of women looking out for each other.
The second day of the symposium featured Native women in Natural Resources careers. Serra Hoagland gave a talk entitled Women in Wildlife. Serra presented her research on the habitat of the Spotted Owl in the Sacramento Mountains, New Mexico. Along with her research, she provided information on Funding Shortfalls in Indian Country. The amount of money per acre for the management of tribal forests is significantly less than the money towards state and national forests. Also, the number of Native college students pursuing a Natural Resources degree is low. Even with these discouraging statistics, Serra had an optimistic outlook for the future by stating, "The youth are the answers to our ancestor's prayers". She emphasized that, "We are a minority within a minority and we are trying to change that". To Serra, change will come from decolonizing education and promoting tribal wildlife stewardship.
The third, and final day, of the symposium centered on Native women in Agriculture careers. From this day came my favorite quote, "Amazing things can happen when Native women support Native women and that can be shown in our work and in the land," said Emily Burgueno, Seed Steward of Maat Hetemii. Emily gave a talk entitled eMaat MoHey / Love of the Land. She spoke on how she started a community garden and seed library for her reservation, the Iipay Nation of Santa Ysabel. She shared pictures of her journey including community planting, hiring high school interns, and hosting the first farmers market on her reservation. Emily talked about the free garden plots that were built for community members at their homes. After these home gardens were grown, a few seeds would be donated to the reservation's seed library. Emily's passion for the land and her community makes me want to start a community garden myself!
The words of these accomplished women deserve to be featured. These are just a few spotlight examples from each day of the Native Women in Agriculture and Natural Resources Symposium. There are so many more stories and life experiences to share. I am so appreciative of the chance to have met so many Native mentors in Agriculture and Natural Resources!