Out of the Office and In the Field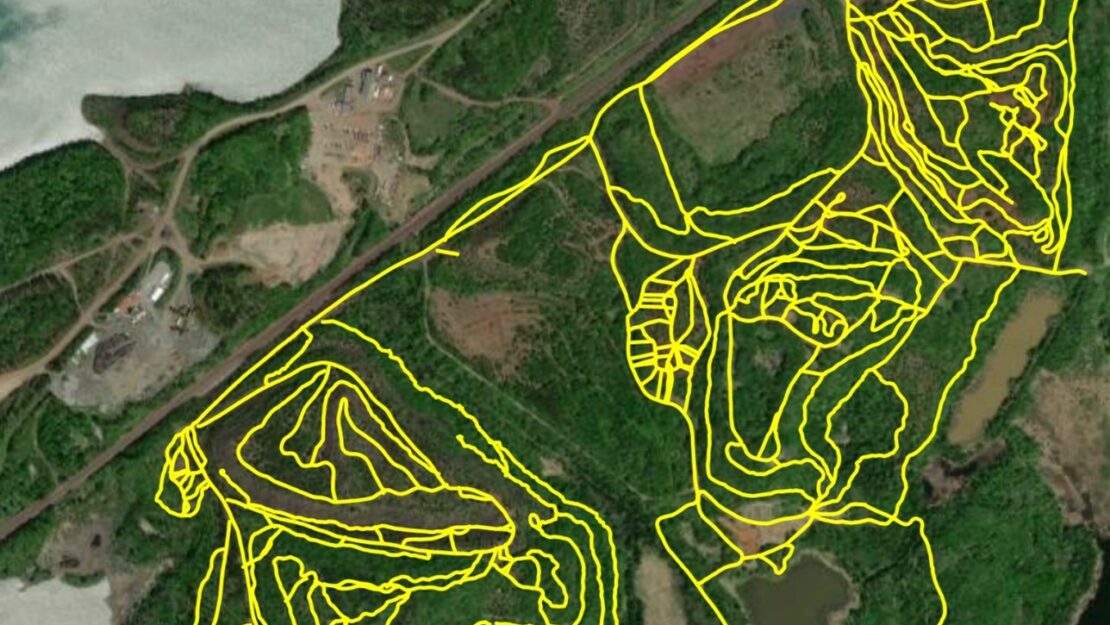 By Morgan Wendt, Off Highway Vehicle Specialist Individual Placement / AmeriCorps Member placed at Minnesota Department of Natural Resources Division of Parks and Trails
You would think that serving with the DNR would mean I get to spend tons of time outside. Unfortunately, that's not always the case. In my program (off-highway vehicles), we spend a lot of time staring at screens and pulling strings from the background. So imagine my excitement in a snowy, dreary spring when we began discussing the need for an extended site visit to the Iron Range!
The DNR owns and operates a 1200 acre off-road recreation area in Gilbert, MN with extensive trail mileage. Additionally, there is a 2400 acre expansion of the park which is not quite as developed, but is a work in progress. This park is awesome, but it's map is not. The park opened in 2003 and as time has progressed, some trails were closed for safety or resource impacts, new trails were built, and some trails have shifted as the park and it's user base has grown. This led to a map that's missing lines or names for many of the trails and is often frustrating for park users. Moreover, this is a safety issue. If a user were to get in an accident and call emergency services and tell them they're on the Mossy Rocks trail, but that trail isn't on the map, it can quickly become a difficult and dangerous situation.
Early in my term with the DNR, we began discussing how to improve the map, and it quickly became clear that the map is inadequate because we simply don't have the data needed to improve it. We began planning an extended site visit to conduct a full inventory of all the trails in the park. While planning this visit, the park supervisor expressed a need for an inventory of signage as well and it was an easy decision to accomplish both goals in one fell swoop.
After a lot of meetings and a lot of planning, we got an iPad and a Garmin GPS unit to conduct the inventory. Using Field Maps by ESRI, I collected data for trails by driving or hiking down them while using a feature called streaming, which plots a series of points and connects them with a continuous line. This data will feed into the system that all of Parks & Trails uses to house their trails data. This will be a living data set that can be modified or added to whenever necessary. To conduct the signage inventory, I used the mapping app Avenza to place a waypoint at each time I encountered a sign, as well as capture photos of each sign so park staff can use it to form a signage plan and maintain or add signage as needed. This won't be a living data set like the trails data is, because it's (hopefully) a one-time overhaul. Once all the signage is current, it will be easier to maintain over time.
I'm still not done after over 50 hours, 40 trail miles, and over 420 signs inventoried, but I just have a handful of trails left. Then the hard work begins of cleaning and processing the data and tying it all back to the thing that prompted this project, the map.