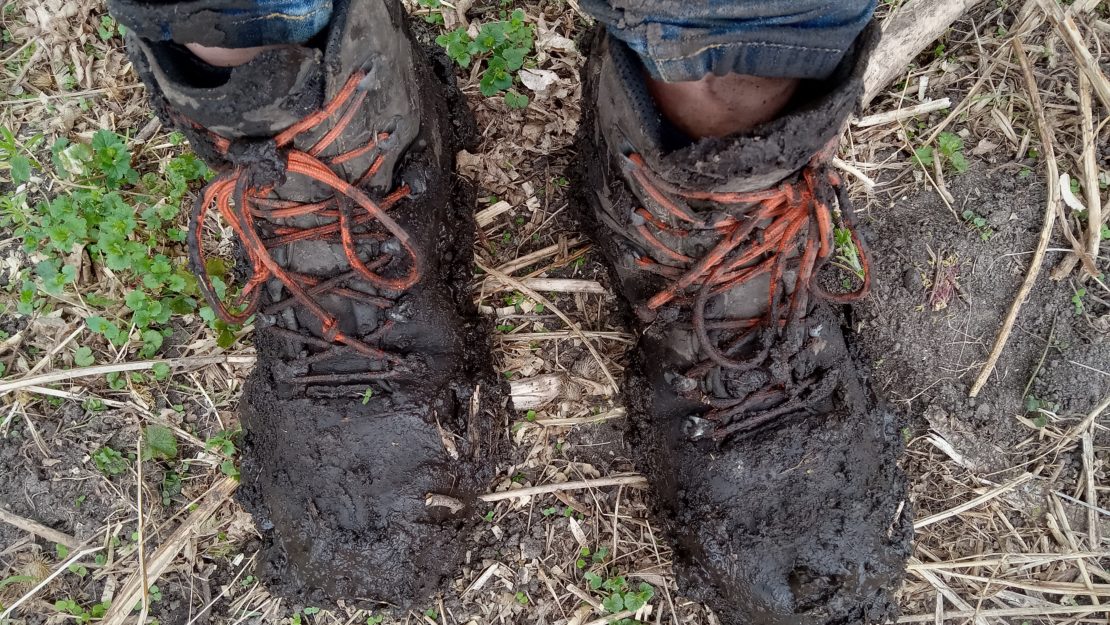 By Karolyn Preiss, Three Rivers 3 Field Crew Member / AmeriCorps Member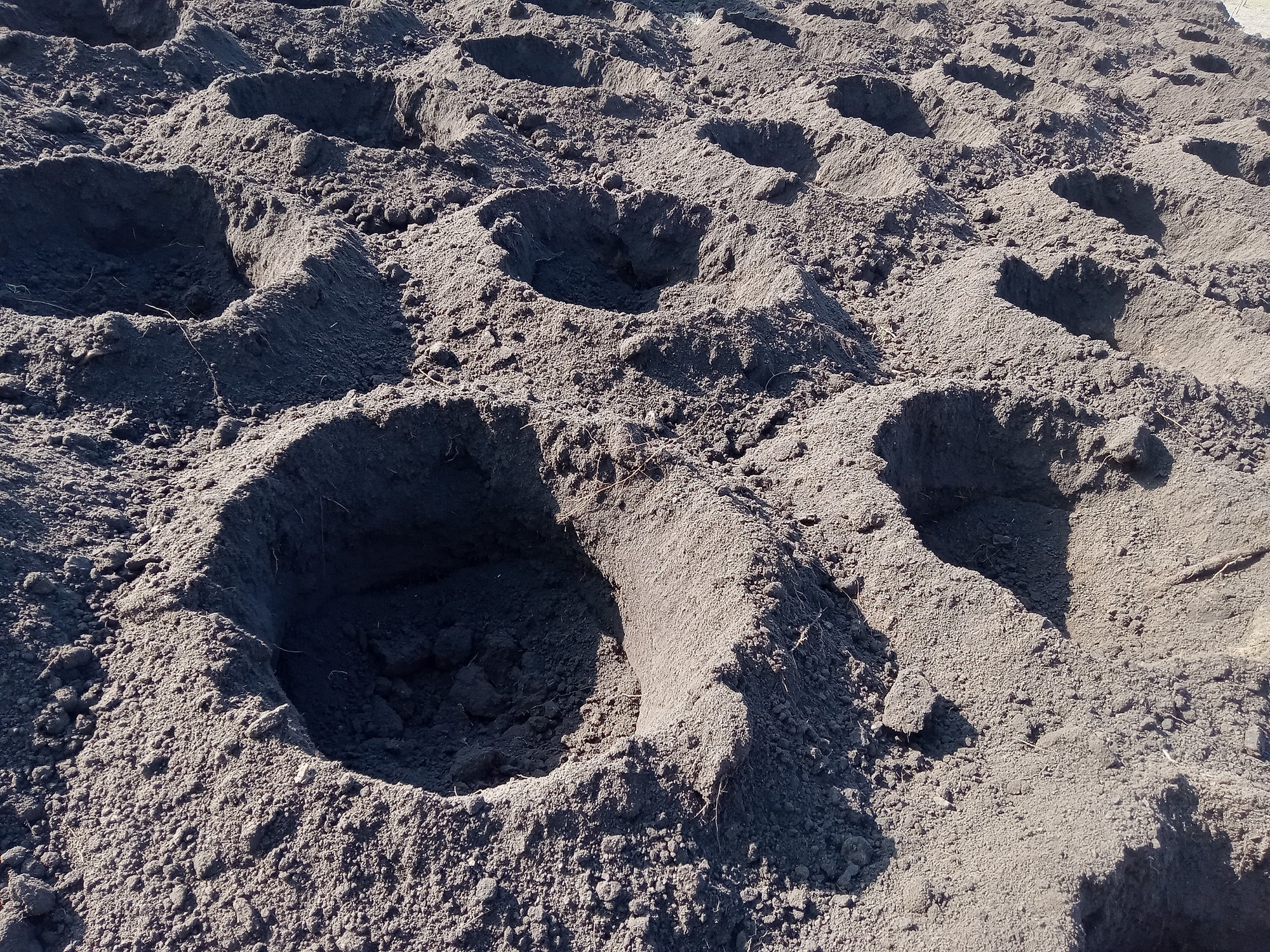 The Three Rivers Conservation Corps Crew had another great week!
Planting season has arrived!
That means that the crew spent four days planting trees at a site just outside the boundaries of Lake Rebecca Park Reserve.
A bobcat dug holes in the earth side by side, then teams placed young trees in the holes, filled in the dirt, and watered the trees as needed.
Four hours of pushing dirt and three hours of mud puddle creation (ie watering) can be grueling, but with good company and water breaks, the effort put in was successful!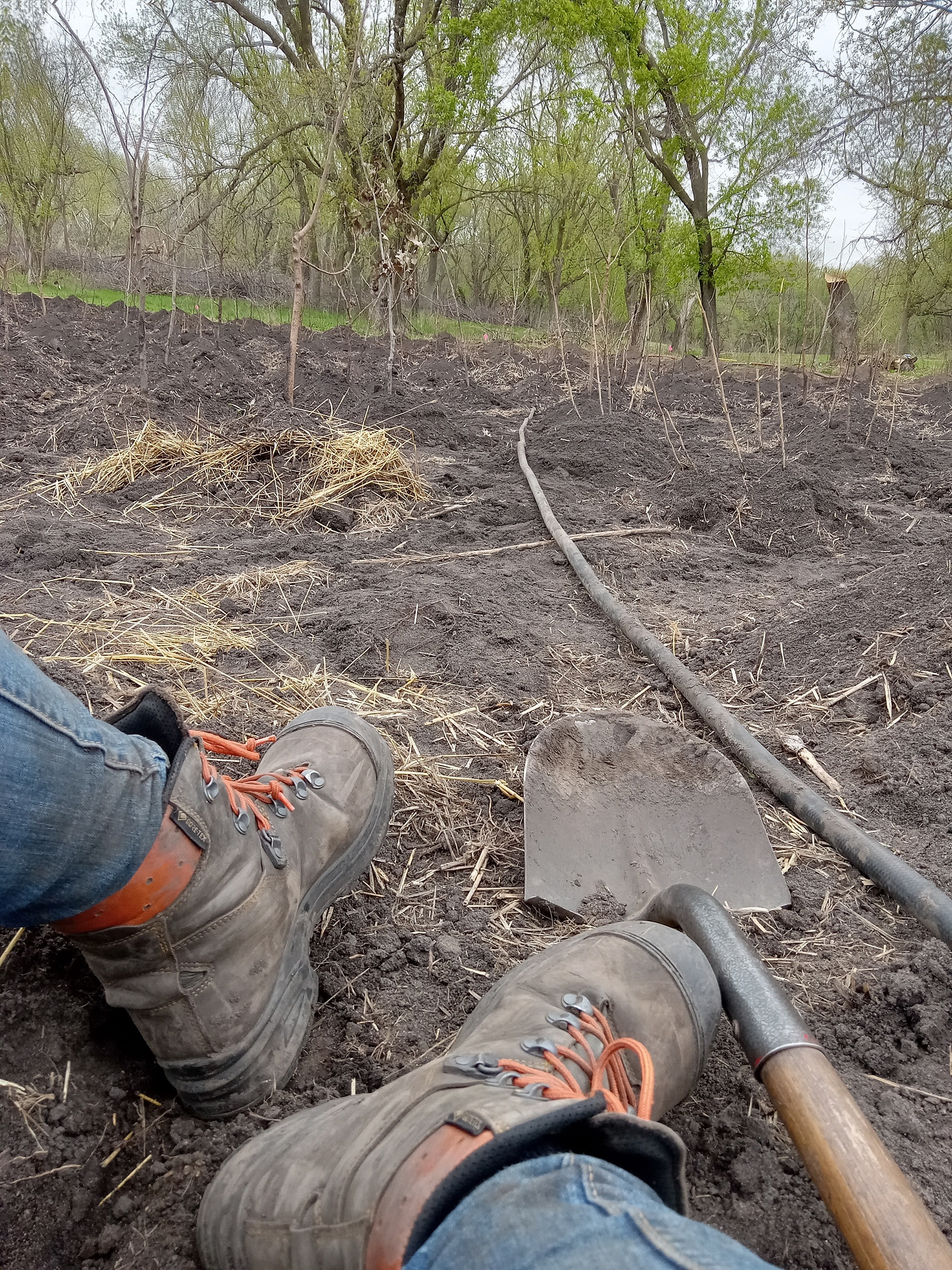 On day one, the crew plus the Three Rivers Park staff and a few volunteers were able to plant 430 trees. Day two had the team planting 500 trees. Day three was a challenge with 600 trees. Day four was, again, roundabouts 500 trees. And there are more to be planted next week!
The planting strategy employed appears to be a bit nontraditional in the grand scheme of things because trees are planted very close together. This means that there will not be enough room for the full canopies of every tree that is being planted to grow, meaning that a lot of the trees may become stunted and/or die out over time. This strategy is used because it is what would occur in a woodland naturally. Without 'appropriate' spacing for each tree, there will be less grass and open space beneath the tree cover, and there will also be a closed canopy which is ideal for carbon sequestration and the trees' cooling effects.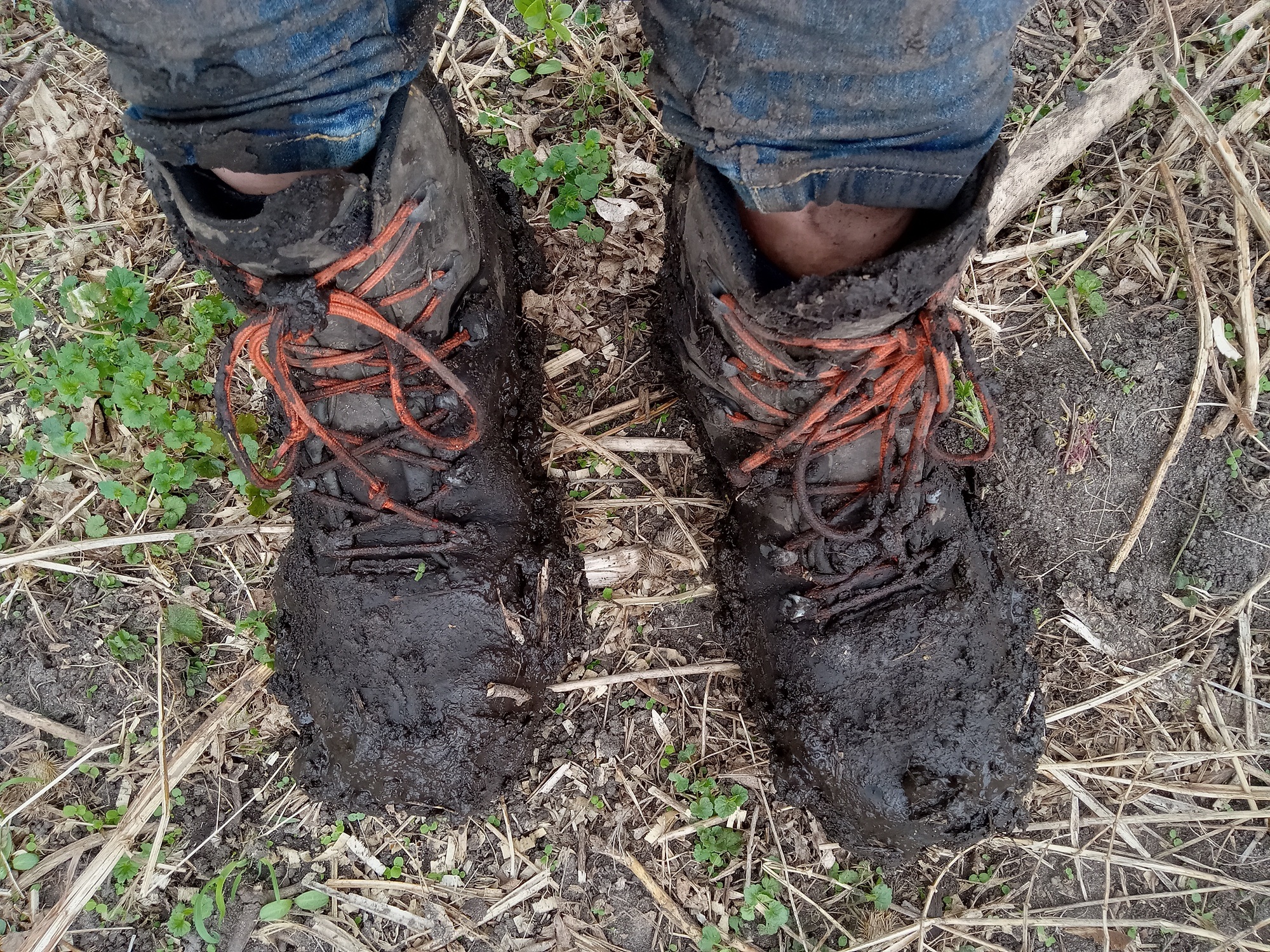 Overall, the four days were muddy and exhausting, but the effort is worth it.
One day, The Three Rivers Conservation Corps Crew can return with our families and say that we planted those trees. We planted that forest. We took the time and put in the effort to help build the world and save the planet, one tree at a time.
How cool is that.
Bring on next week!