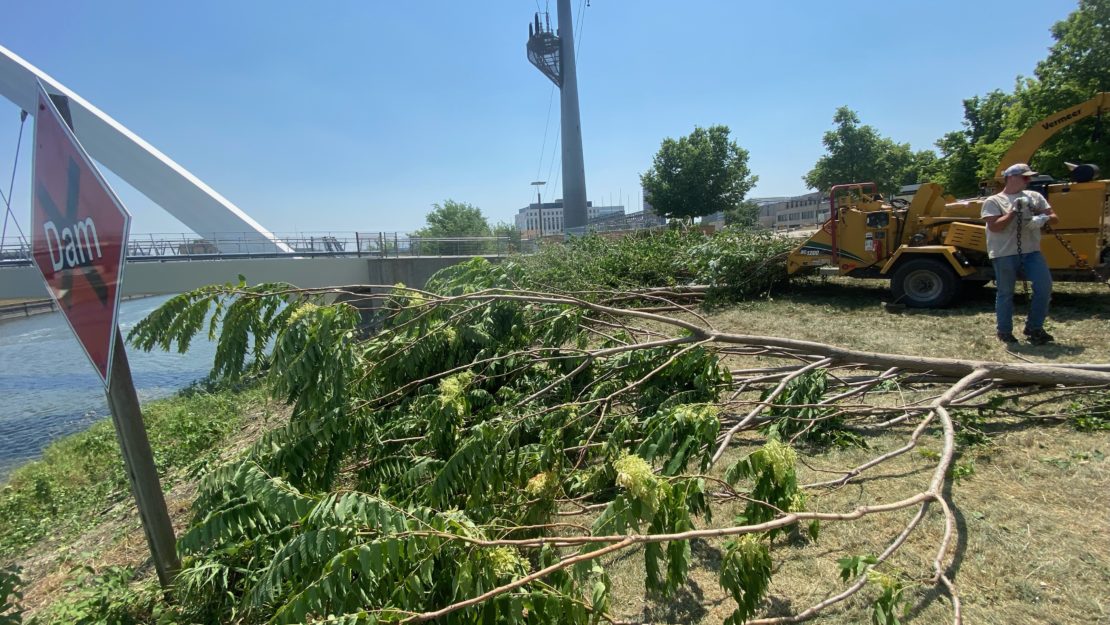 by Austin Godwin, Iowa Polk Field Crew Member / AmeriCorps Member
Here in Polk county we had prepared for the Dew tour. This was a skate tour that comes yearly to the Lauridsen skatepark in Des Moines. Polk County Conservation recently took on the park to help with its maintenance and restoration. Us Polk Crew Members helped cut out invasives which were mainly tree of heaven. We then chipped the limbs up then mowed the grass line to make it look better before the tour came.
Us corpsmembers have transitioned into spraying prairies for woody invasives. Woodys in prairies can be harmful to the ecosystem surrounding it. Woodys will outgrow other plants and if they grow large enough it will shade out the understory below not allowing flowers and other prairie plants to grow. The woodys that we spray are dogwood, cottonwood, and locus trees. We will spray the woodies on gators with herbicide then we will as well burn the prairie to help mitigate the woodys from growing.