Spring Fundraising Campaign: Support Our ASL Crews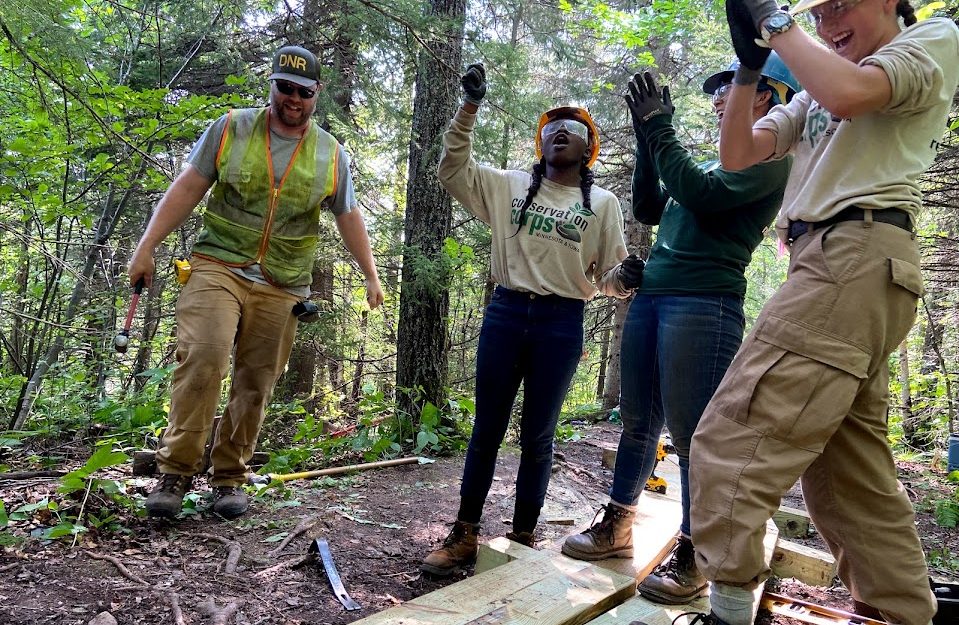 Support and Expand Our Summer Youth Corps ASL Crew Programming
Since the late 1970s, our Summer Youth Corps program has been dedicated to accessibility for the Deaf/Hard of Hearing community by running American Sign Language (ASL) crews and providing inclusive education/recreation activities with ASL interpreters.
This spring we're raising money to support our ASL Crew Programming, including funding for interpreter fees, ASL classes for support staff, and media/outreach to the Deaf/Hard-of-hearing community. Your gift will increase our capacity to support and grow our ASL Crew programming.
Plus, gifts will be DOUBLED through May 25 thanks to a generous matching gift!