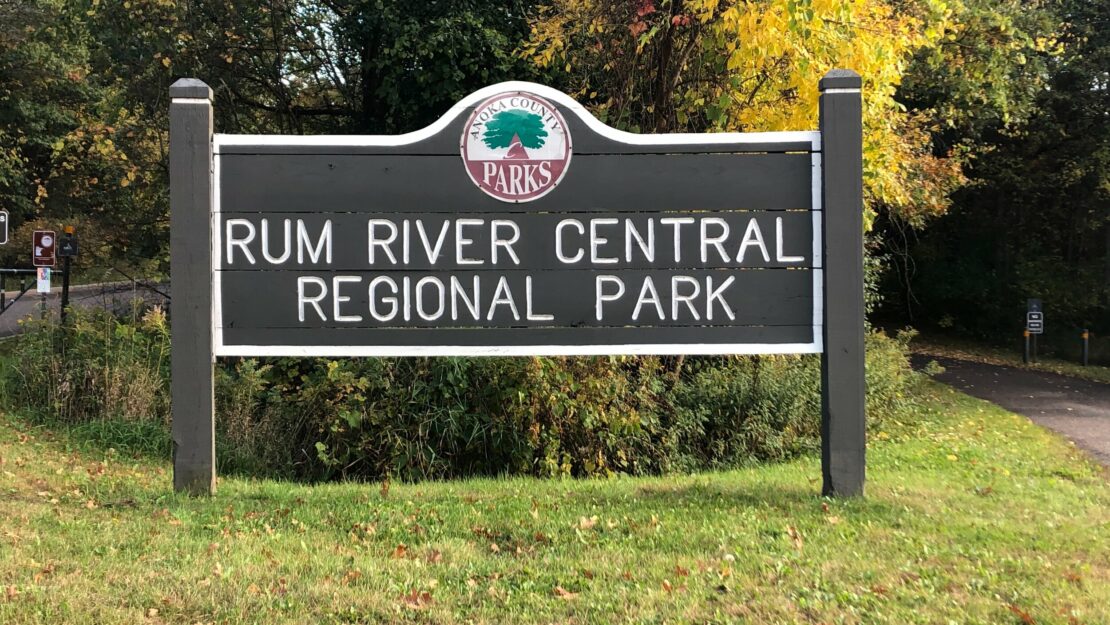 by Kayla Wagner, Central District Field Crew Member/ AmeriCorps Member
Each Conservation Corps Crew is different. My crew is unique where we work solely for the Anoka County Parks and Recreation Department. The county is awesome to work for, although not as entertaining as the staff on Parks and Recreation.
Today I would like to highlight one of my favorite Anoka County Parks: Rum River Central Regional Park in Ramsey, MN. This park holds a special place in my heart as I spent a lot of time here growing up. This park is one of many where the Rum River flows through it, making it a popular kayaking, canoeing, or any other watercraft spot. There are horse trails, an abundance of birds, and best of all, is local for me. This pandemic has shut down many of our usual activities so for me being able to continue recreating responsibly close to home is important for my well-being. I am grateful to have a position that allows me to explore and steward the lands I recreate on.
One of my favorite memories that I will always hold dear to my heart is a cross-country ski practice with my high school ski team. The trails were not groomed so we had to haul our skis through at least a foot of snow. We definitely earned a rest day after that. I remember another evening when I was walking with a friend and we were in such deep conversation we did not realize how fast night was falling and got a little lost.
This park has also reconnected me with an old friend during the pandemic. And allowed me to rediscover my passion for birds. So many of us talk about the state and national parks while forgetting about the smaller, local parks. I think it is important to remember and pay tribute to these small spaces that were our beginning. They fueled our love for outdoor spaces, leading to bigger adventures.
I encourage you to take a moment to reflect. To remember the local parks that we played in as children or where we discovered how to identify different plants or took our first hike. I hope this serves as inspiration to take the time to recreate and explore close to home. Maybe you will discover a new trail, identify some new plants, or find joy in a new hobby, like bird watching.
All outdoor spaces are important, and it is up to us to protect them.