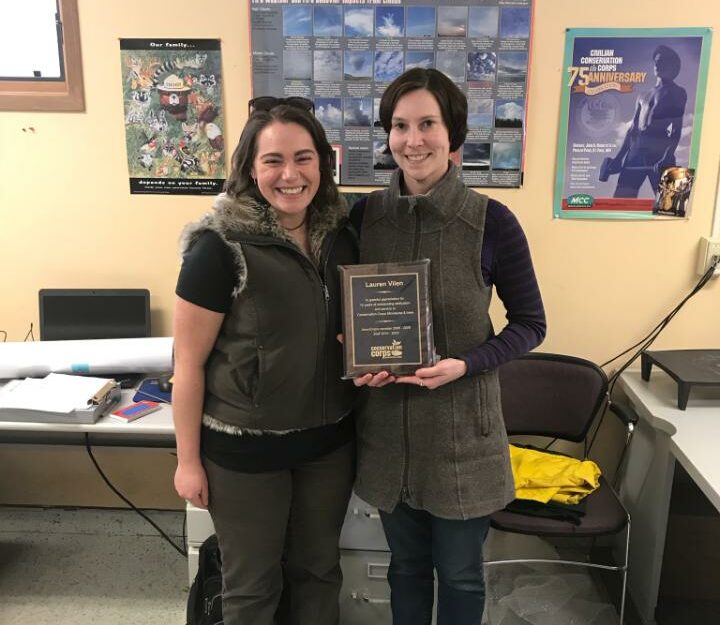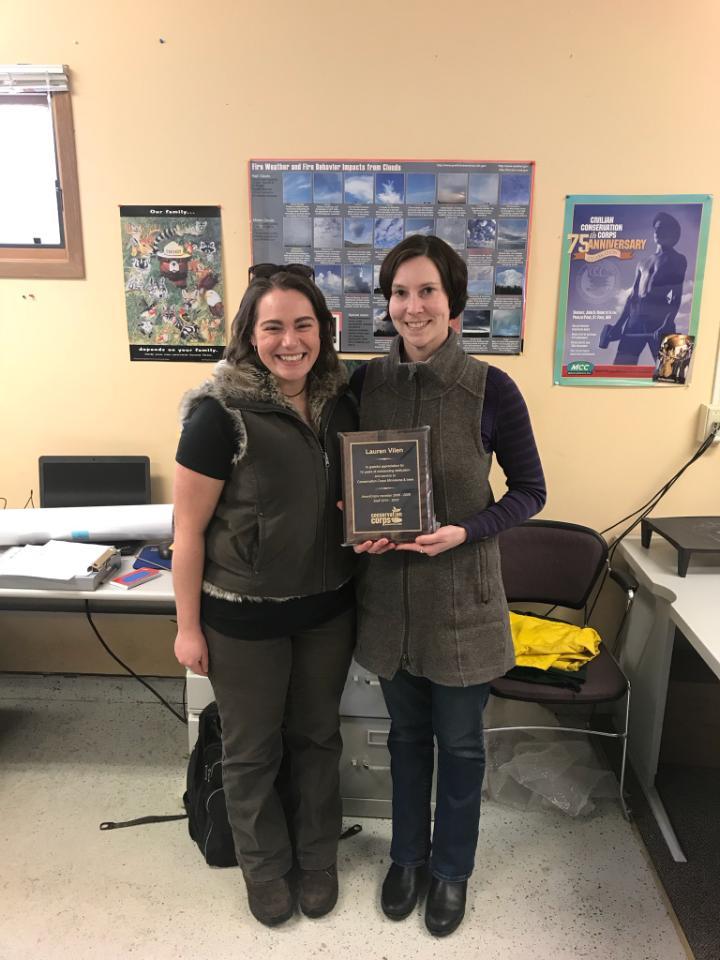 "During her time with the Corps Lauren has made a lasting impact on hundreds of AmeriCorps members and countless conservation projects in MN and throughout the Midwest.  We are grateful for all her contributions to the Corps and wish her well as she continues in her career." –Brian Miller, Program Director
Lauren joined the Corps in 2006 on St. Paul's first ever Water Trails crew. She served as a member & leader for 2 years with St. Paul before moving to the NW district as a leader and Field Specialist. In 2010, Lauren was hired as the NW District Assistant Manager where she stayed for 8 years. After 12 years of service, Lauren is moving on to pursue Graduate School full time.
As she reflected on her years of service, she remembers meeting fellow staff members Brian Miller on her first day as a crew member and Dorian Hasselman on his first day as a crew leader. "It is fun to think back to when we first met and how everyone has evolved. The other staff members have always been great. We are passionate about what we do so it makes for a better work environment," said Lauren.
Lauren also appreciates the opportunity to see AmeriCorps members grow and change as they go through the program. The thing she will miss the most about the Corps is bringing everyone together for orientation. "It is chaotic and stressful but so gratifying to put improvements and preparation into action," said Lauren. Which is why it is no surprise that she is pursuing a degree in Human Resources and Education with a specialization in Adult Education and Training. Lauren is dedicated to teaching others and contributing to each individual's personal growth.
She is proud of the ways she was able to improve education & training practices for the Corps. During her time as staff, Lauren has created better curriculum, training materials and program sequencing that supports programming in the NW District.
Lauren has a year and a half left to get her Master's through Colorado State University and then plans to pursue a career in full time program development and training. Her long term goal is to get her Doctorate and become a college professor. "I want to help others become better educators, whether they're instructors in the workplace, in a school, or in their community."
Even though Lauren will no longer be involved with the Corps as staff, she looks forward to following the organization. "The Corps has a strong future, and I am looking forward to seeing how it grows and develops." Thank you for your service, Lauren. We will miss you!