The Call of the Wild-Life: Western Chorus Frogs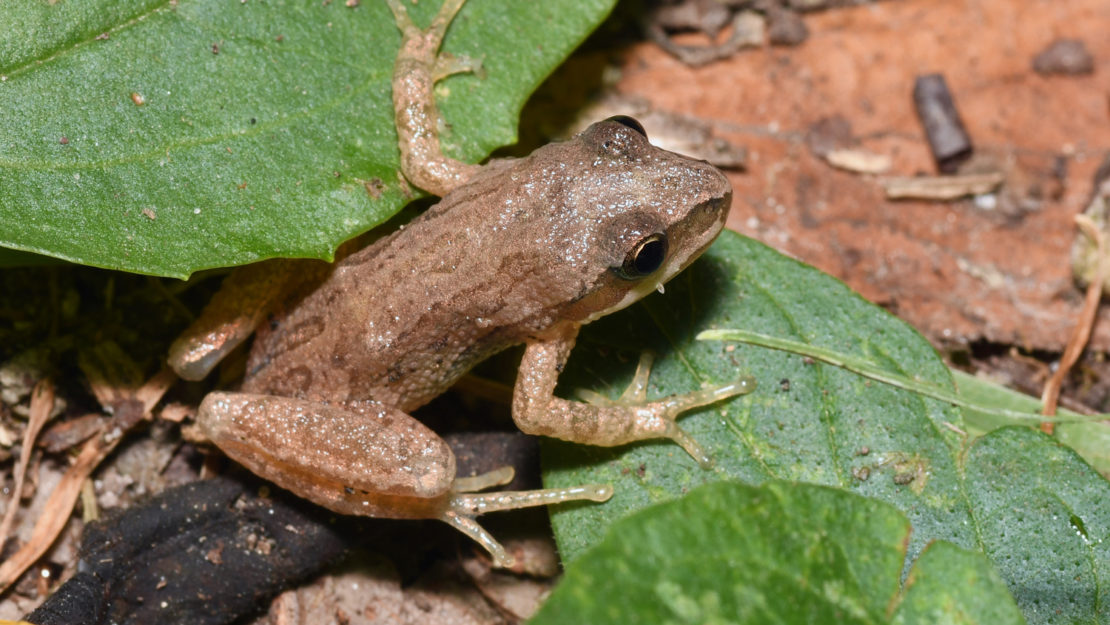 By Sommer Meyer, Shakopee Field Crew Leader / AmeriCorps Member
Right behind Minnesota's Largest Candy Store in Jordan lies the MN Valley State Recreation Area, a beautiful oak savannah that has a bit of a buckthorn problem. As such, the Shakopee crew has already spent several weeks clearing the invasive buckthorn and cutting down the cedars that have encroached into an ecosystem in which they do not belong.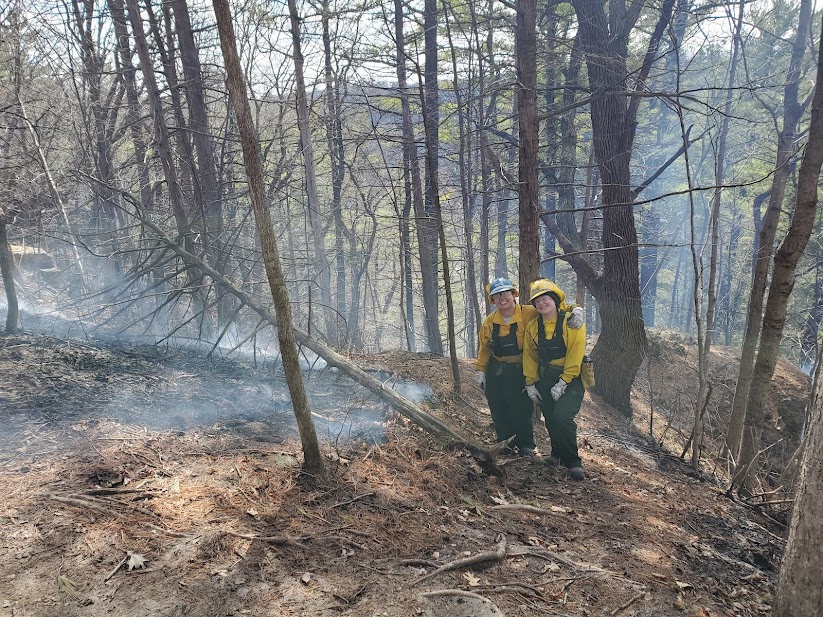 During our daily 15-minute hike on deer trails through dense buckthorn, ash and oak trees, and other woody vegetation, we pass near a marshy wetland area. When we started working at MN Valley SRA in early March, this wetland was still in winter mode, with not even a bird or a bug to be seen. However, as March went on and April arrived, so did the mating calls of the western chorus frog.
The western chorus frog can be difficult to spot, boasting the title for the smallest frog found in Minnesota, and commonly growing to only three-quarters to an inch and a half in length. Frogs and toads generally only make their ribbit-ribbits during their mating season; for the western chorus frog, this occurs in March through May, and is most active during April.
You may recognize their signature creeee, as the western chorus frog is common throughout all of Minnesota. They often live in open fields, wetlands, grasslands, and forest edges, but can also be found in the more urban areas of the Twin Cities. Their breeding habitats are slightly more selective – they prefer shallow waters such as small ponds, temporary wetlands, or even flooded ditches for those city frogs.
One thing is for certain: the call of our little frog buddies has made our bushwhacking hike into the project site much more enjoyable. So, if you are to ever find yourself in Jordan, make sure to stop in at Minnesota's Largest Candy Store and hear the calls of Minnesota's Smallest Frog!