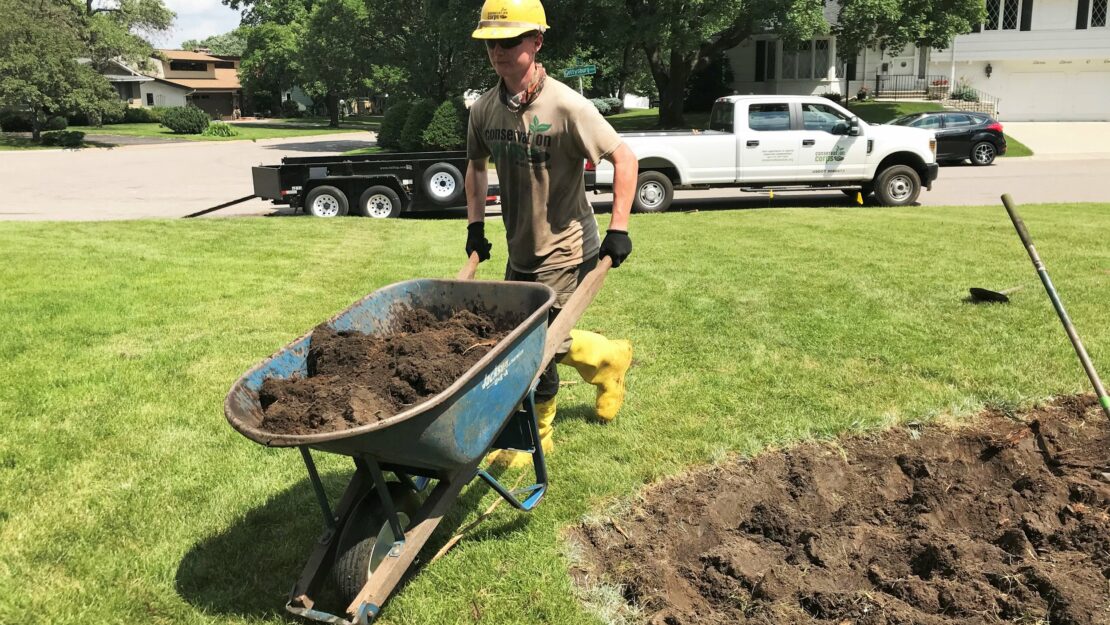 by Jaleesa Houle, crew leader/ AmeriCorps member, central district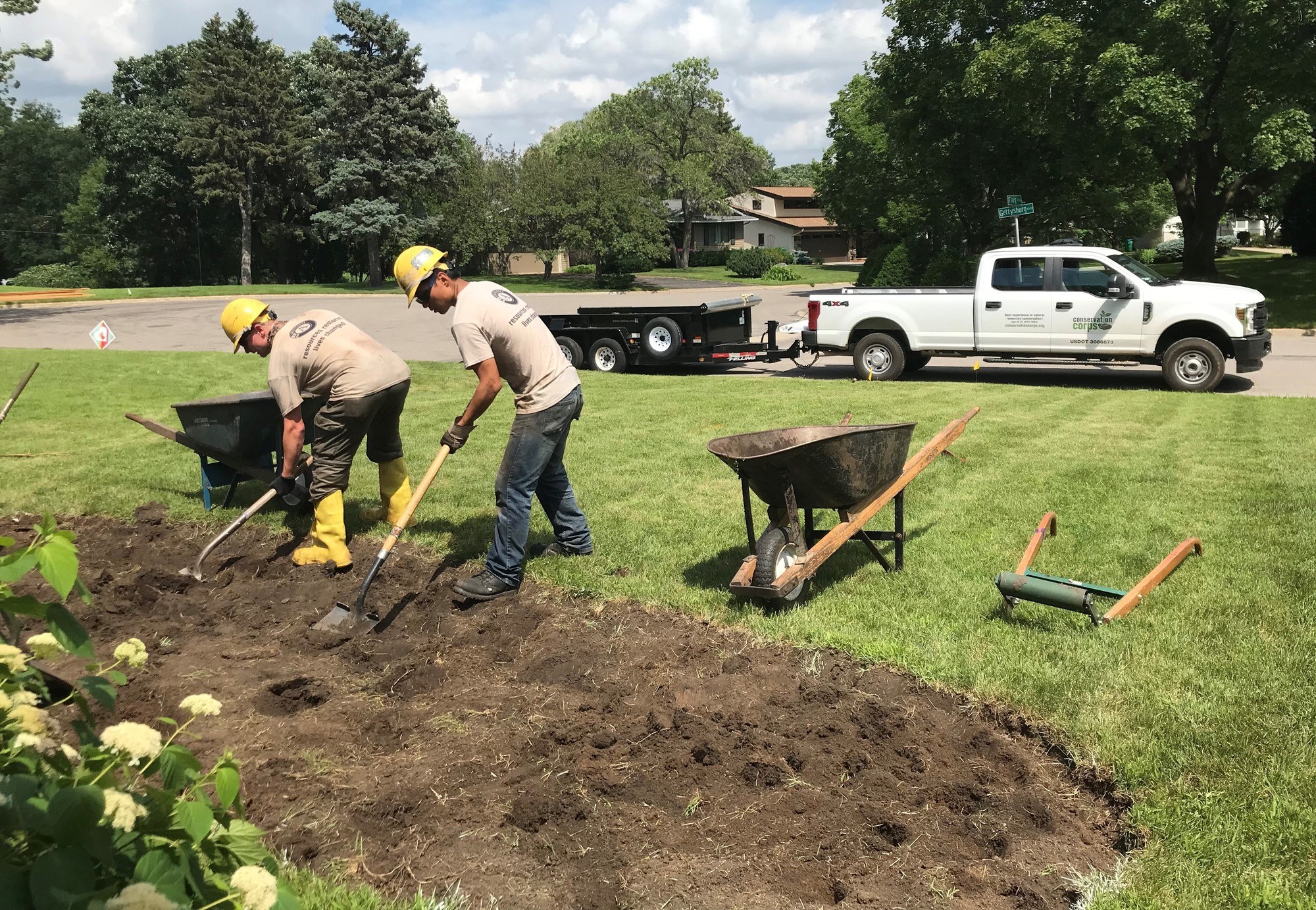 One of the most challenging parts of our job is taking on the elements. My crew spent the first few months of our term dreaming of warmer weather. Now that summer is finally here, the heat has brought several challenges of its own. As much as we all love being out in the sun, this past week was challenging as temperatures rose up into the 90s. My crew was tasked with building rain gardens, which is an extremely physical task.
Rain gardens aid in improving nearby water bodies by capturing runoff and delaying its movement. This allows for more water absorption through plants, enabling the removal of harmful or excess chemicals before entering larger rivers or lakes. Rain gardens are a wonderful tool for managing water quality in urban environments. They also involve intensive digging and heavy lifting.
We would get to our work sites around 8am most mornings. By 8:01, we were all drenched in sweat. Water breaks got more frequent throughout the day as the heat and humidity continued to rise. As a crew leader, it is my responsibility to monitor my crew for signs of heat exhaustion and dehydration. My crew was on top of drinking water and took breaks as needed to cool off and avoid overexertion. It was a long week that tested everyone's limits. At the end of the week, though, we all felt a little more physically fit and completed the construction of 8 rain gardens.