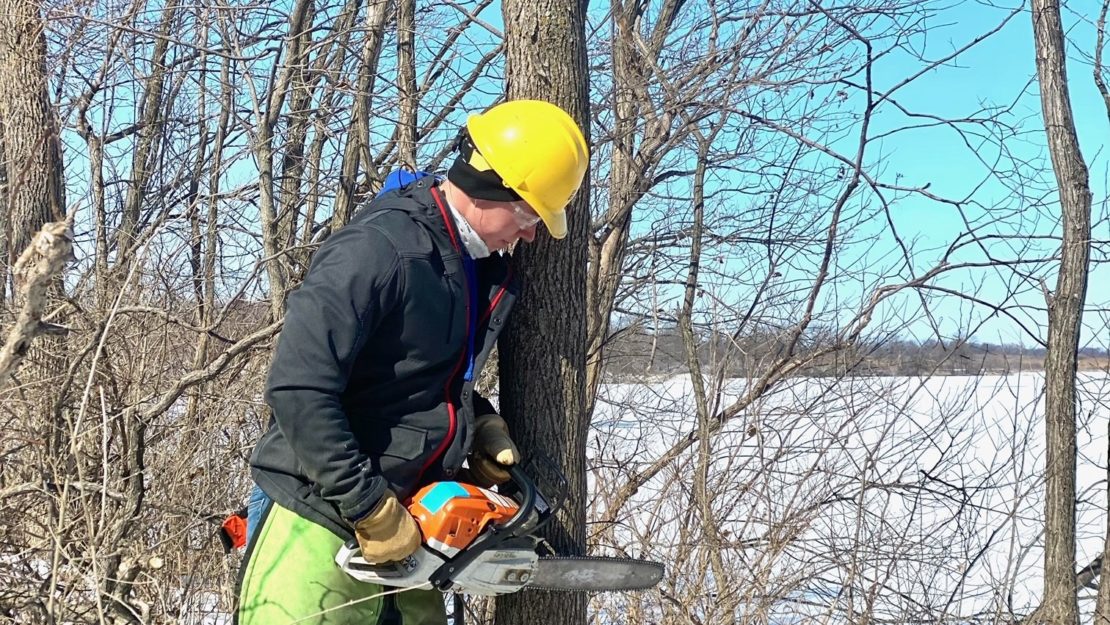 by Austin Godwin, Iowa Polk Field Crew Member / AmeriCorps Member
My experience in the Corps has been far to none, with experience and pride for what I have signed up for during my term this year. I am very excited about being able to serve as a first-time crew member in Conservation Corps Minnesota & Iowa.
As a Corpsmember, so far I have obtained my s130 and s190, learning more about wildfire training and being able to improve my chainsaw skills on the field. I have learned many valuable lessons from each crew leader that I have talked to. They correct any mistakes I may have and are always willing to help. I have been able to connect with other crew members and build relationships with them and learn more about them.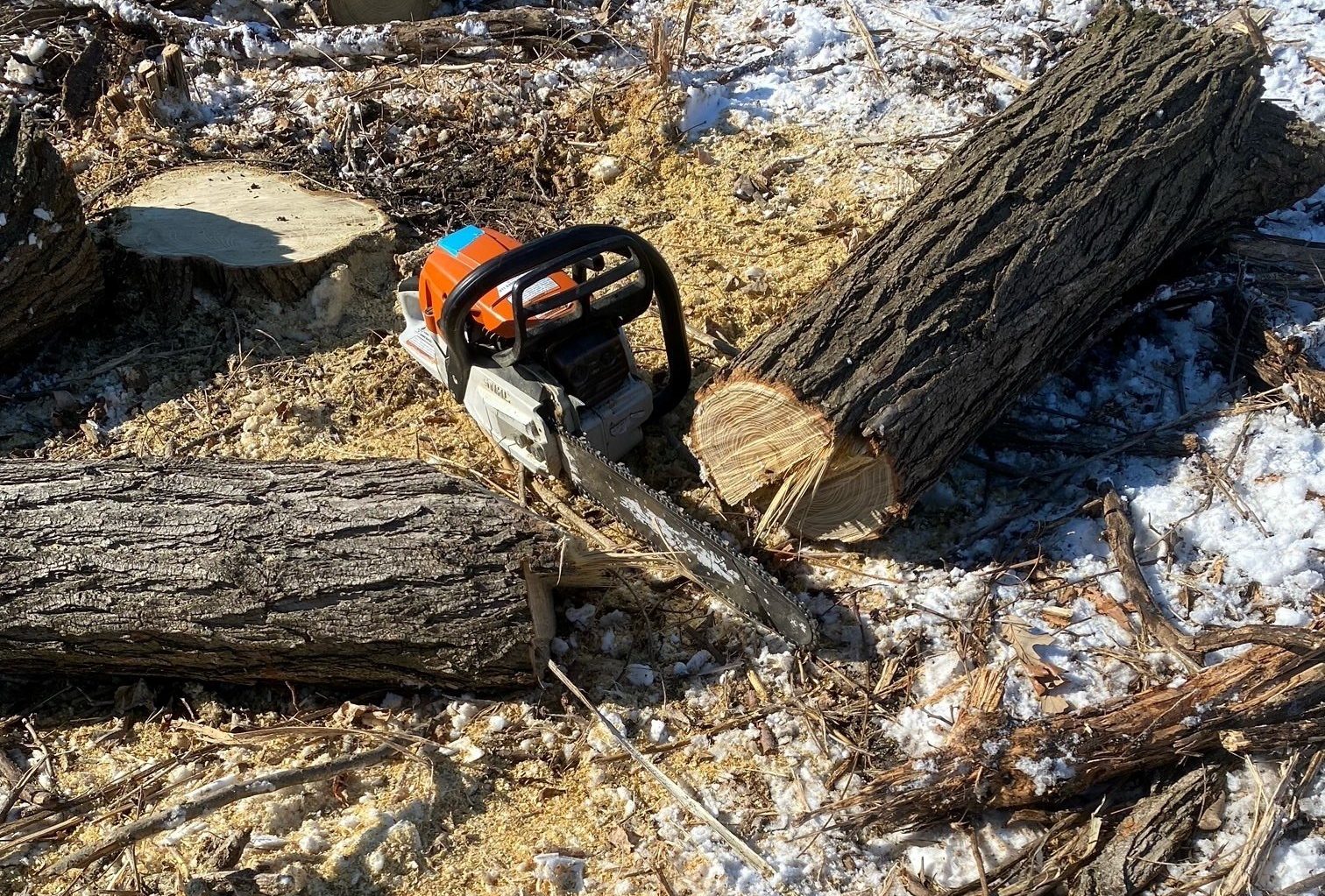 While in Minnesota for the s130 and s190 training I met many aspiring individuals and talked to them about the reasons for joining the corps. Listening to their stories intrigued me even more into why I specifically joined. Many of them pointed out that there is a small finding for natural workers such as ourselves, and that they were there to help restore our lands. Others were there because they wanted to learn more about conservation work, as they have never been taught in school. Finding that a vast variety of these Corpsmembers had different degrees was very awesome to learn. It showed me that the conservation field is filled with many intelligent and different minded individuals that come together as one and use their skills to help with conservation work and into restoring our lands. Now going into why I specifically joined.
I joined the Corps because I enjoy being outside and preserving our lands. I am an advocate for traveling and love seeing the vast variety of landscapes that our world has to offer. Because I enjoyed it so much, I decided that I wanted to get a career in conservation work specifically conservation management.
Looking for jobs, I searched and found Conservation Corps. This had all the skill sets needed to begin my journey in the conservation field of work. One month in I have completed the training and we are beginning our projects with crews, and I can't be more excited. The Corps so far has taught me a lot, and I can't wait to learn more. I am grateful for the opportunity that Conservation Corps has provided me and to gain more knowledge and skills with conservation work. I intend to take in all these upcoming experiences and apply them to my career, to follow in the conservation work that I aspire to have.