3M and St. Kate's alumni are the bomb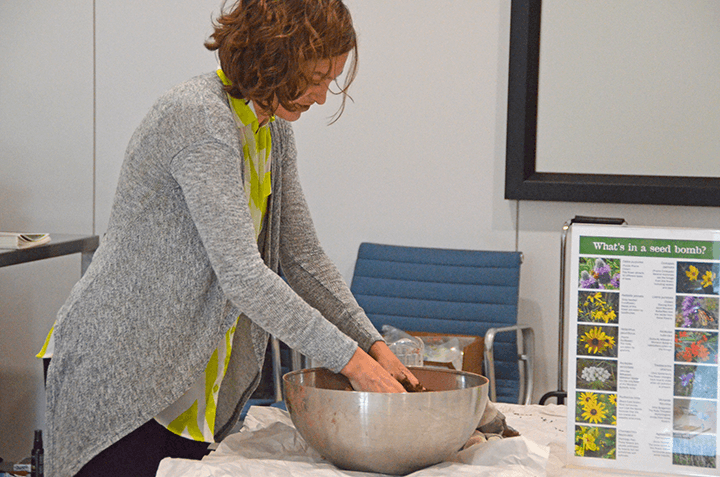 St. Kate's alumni who work at 3M spent a recent lunch hour improving Minnesota's landscape, without taking a step outside. Working with Conservation Corps, they volunteered to make more than 400 seed bombs during one of their regular meetings in a corporate conference room. Made from a mixture of clay, compost, sand and native seed, the walnut-sized seed bombs will be distributed in recreation and prairie restoration areas to enhance native habitat. Thanks to volunteers and 3M for making a difference!
Make your own seed bombs. Here is the recipe we used, with seeds native to Minnesota.