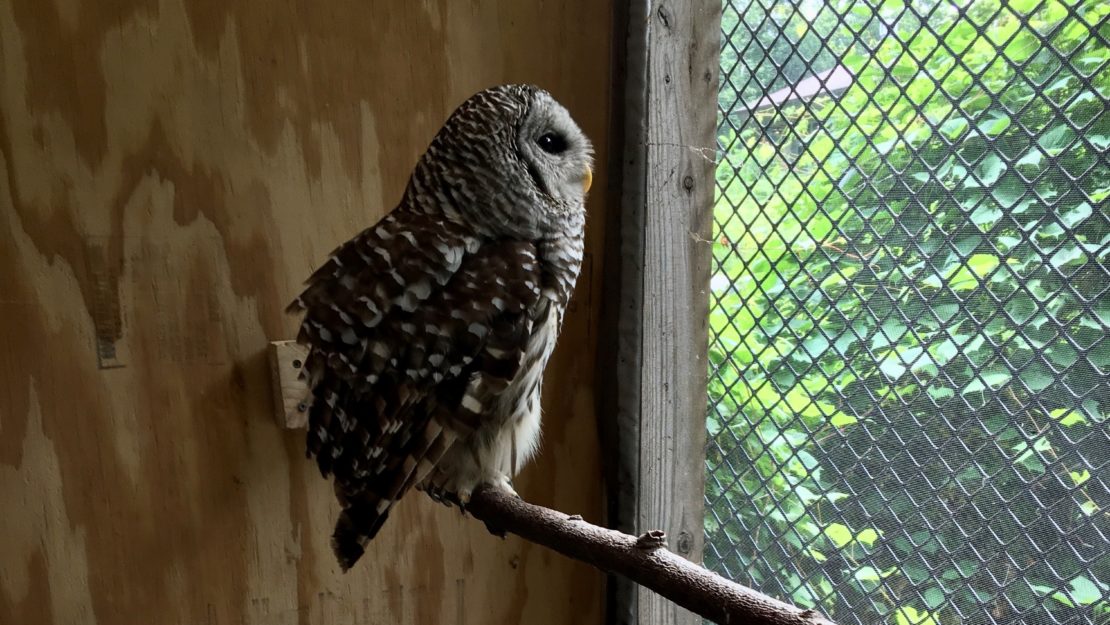 By Madeline Peterson, Anoka Field Crew Leader / AmeriCorps Member
This spring, I talked about my experience with volunteering at the Wargo Nature Center's Earth Day celebration. I have continued to volunteer with the nature center and was delighted when they offered to train me in owl care.
The nature center has several animals, notably a huge tiger salamander named "Mr Chompers" and a box turtle named "Flash." Wargo's barred owl is half blind and arthritic. She was hit by a car near Bemidji, and lost vision in one of her eyes. Unable to be released back into the wild, she lives at Wargo as an education animal. She is estimated to be around 20 years old. I had never cared for captive raptors before, and I knew the barred owl in particular was a special case, requiring two medications and a lot of time to earn her trust.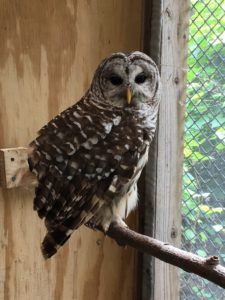 When I was training to do owl care, my supervisor asked me if I was comfortable with cutting up dead things. Although I tried to put on a brave face, my nose wrinkled as I held the rat with the tips of my fingers and gripped the shears tightly in my gloved hand. I've gotten used to the sensation of gutting rats and the sound of crunching bones as I cut the rats into pieces, but I don't know if I'll ever get used to the smell.
As I entered her mew for the first time, I approached cautiously, holding the tidbit of rat meat with my tongs as far away from my body as possible. I had no idea what to expect, I only knew that her talons looked very sharp up close. My only work experience with raptors before was doing goshawk nest surveys in Wisconsin a few years ago, during which we were required to wear helmets lest a defensive goshawk tried to dive bomb the "intruders."
My supervisor picked up on my nerves, and coaxed me forward (from outside of the mew.) "You can get closer, she's never hurt anyone."
But has she met me? What if she hates me in particular, or I do something that sets her off, or…?
Thankfully, she was so responsive to my presence that my supervisor let me jump to the next stage of training, feeding her directly with my tongs instead of leaving food on a platform.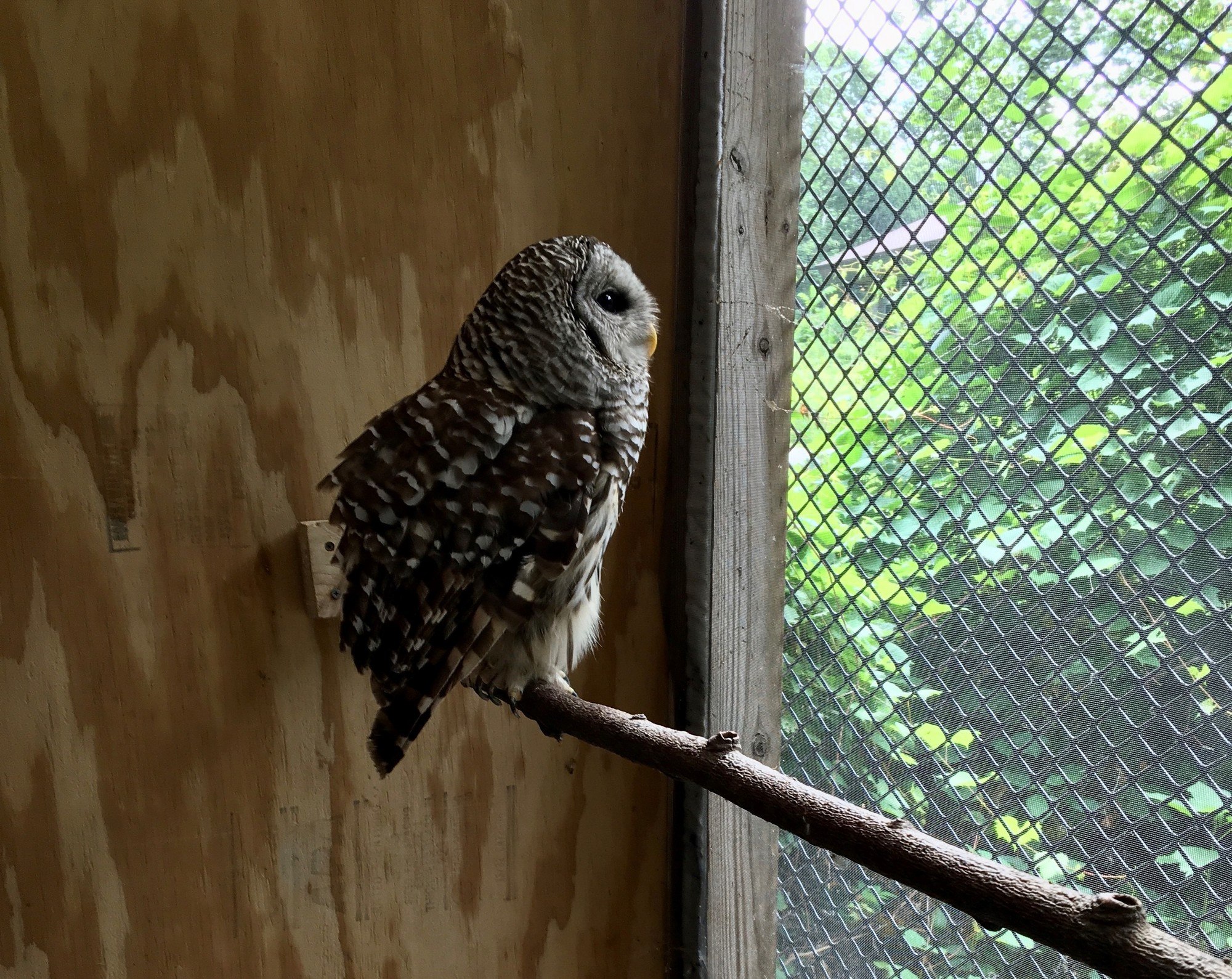 Since I started working with the owl, I've gotten a lot more comfortable and I've learned to be patient and flexible while training her. It's been great to apply some animal behavior basics I learned in college classes to live animal training.
My connections with Anoka County allowed me to discover the Wargo Nature Center and begin volunteering there. Without the connections I made as a crew leader, I might have never had these experiences. Connecting with a nature center is not something I expected to get out of my service term with CCMI, but I'm so happy for that surprise.
The Wargo Owl eating a piece of food from my tongs.