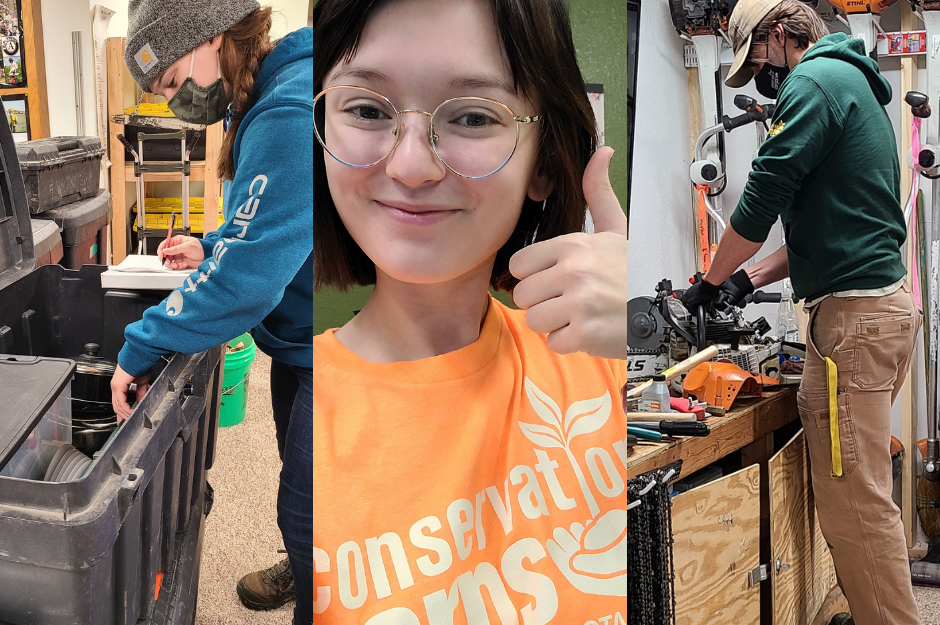 Bella Araiza, Recruitment Capacity Building Specialist / AmeriCorps Member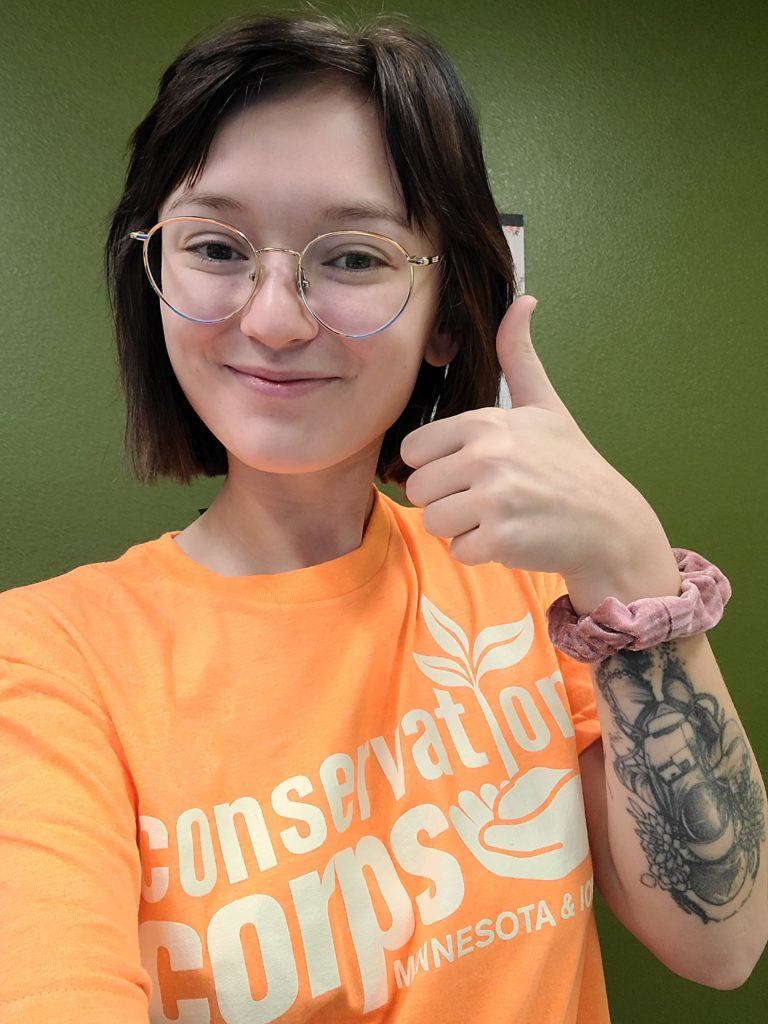 Hello! My name is Bella and I'm the Recruitment Capacity Building Specialist for the Iowa region. I'm going to be helping with events and outreach to help spread the word of the Corps to different parts of Iowa. I was a crew member last year and am excited to be back in a new position. We've been busy here in Iowa getting ready for our new members to start! Our new field specialists Jacqueline and Casey have been helping Ethan, who is our field coordinator, to get all the equipment and tools in tip-top shape! They have been doing a lot in the past month including taking trucks and trailers in for inspections, fixing and setting up chainsaws, refilling med-kits and camping kits, and setting up plant identification field guides for the crews. Amy and DeWitt (the Iowa Assistant Program Manager, and the Iowa Program Manager) are also working on setting up first-aid and pesticide applicator certifications so that our members can start off the year with great skills to help them succeed.
This month we also welcomed our Eastern Iowa Field Coordinator, Brad! Brad will be helping our new crews based out of Cedar Falls and Cedar Rapids. Brad, Casey, Jacqueline and Ethan have been setting up the new shop in Cedar Falls and helping to get everything ready for the new members to start there. We are very excited to have Brad on staff and as a resource for eastern Iowa.
I'm very excited for the new term to start with the new members and can't wait to see what this year brings! We are still looking for new members to come join us in Iowa! Check out these open positions in Iowa.