How to Choose the Right Conservation Corps Program for YOU!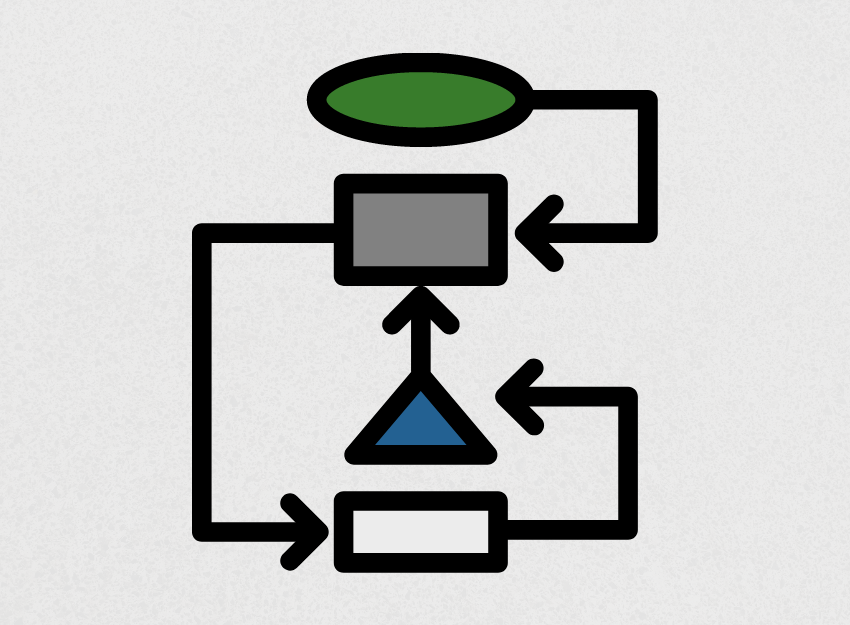 By Sommer Meyer, Central Field Specialist / AmeriCorps Member
Conservation Corps Minnesota & Iowa has NINE different programs for prospective Corps members to choose between! How do you know which one would be right for you? Take a closer look at the programs we offer:
Our field crews, based out of many places around all of Minnesota and Iowa, offer adults ages 18 to 35 the opportunity to complete various field work projects in conservation and restoration. This program offers full-year terms, half-year terms from May to December, and three-month summer terms. The field crews work with a variety of project hosts, including (but certainly not limited to!) the MN or IA Department of Natural Resources, regional or city park districts, national forests, environmental non-profits, and conservation districts. Field crew members gain skills and experience in areas such as chainsawing, herbicide application, prescribed burning, habitat management, trail building and maintenance, invasive species management, and a wide variety of other environmental related skills based on crew projects! Our field crews also get placed on-call for wildfire suppression and emergency response. If you are looking to get outside, get experience, and get your hands dirty, our field crews are for you!
Corpsmembers, ages 18 to 25, in our Youth Outdoors program will spend much of their term completing projects very similar to those of our field crews, including getting placed on-call for wildfire suppression and emergency response. In the fall and the spring, however, Youth Outdoors crew members will be joined by teenagers, ages 15 to 18, to supervise, direct, coordinate, and motivate them while completing various conservation projects centered around habitat management, parks improvement, and urban ecology. Our Youth Outdoors program is currently available only in the Twin Cities area, and offers full-year terms, half-year terms from May to December, and three-month summer terms.
Our individual placement program is just what it sounds like – Corpsmembers are placed individually to work with a variety of hosts on a variety of projects! While the opportunities available for individual placements often change each term, project hosts have included the MN Department of Natural Resources, the Center for Energy and the Environment, MN Department of Agriculture, International Water Institute, Joint Monarch Venture, the US Fish and Wildlife Service, various soil and water conservation districts, environmental nonprofits, and so much more! Individual placement projects also have a wide range – from communications to mapping & data collection to program planning to energy conservation, each individual placement project is, well, individual!
Our IDEC program is specifically tailored for second or third year students enrolled full-time at an accredited college or university in Minnesota. To be eligible for our IDEC program, you must identify as a woman and/or as black, indigenous, or a person of color (BIPOC) and/or a person with a disability, while also pursuing a degree in STEM/natural resources.. IDEC offers its members a fellowship, mentorship, and an internship as part of completing this college-to-career program. Members receive an academic scholarship, a supportive community of peers, professional development opportunities, mentorship from a professional in their desired field, and a paid full-time internship with a state agency (the Minnesota Department of Natural Resources, the Minnesota Pollution Control Agency, or the Minnesota Board of Water and Soil Resources).
Our Veterans Corps offers full-year and half-year (May – December) terms for veterans ages 18 – 35. Crews work alongside our field crews and complete similar projects with similar hosts, including being placed on-call for wildfire suppression and emergency response. The Veterans Corps program is designed to provide veterans access to the outdoors, fulfilling work, and a sense of community while transitioning back into civilian life. Conservation Corps currently has veterans crews based out of St Paul, Rochester, and Mankato, with plans of expanding in future years!
AmeriCorps members ages 18 to 25 work alongside youth ages 15 to 18 in a residential summer program out of St Croix State Park. Our Corps members complete a 2.5-month term in the summer, with youths completing 5-week terms. Corpsmembers gain environmental and job-skills training while leading the youth on conservation and park-improvement projects, educational activities, and recreational activities. Our SYC program is designed to be inclusive and accessible to the deaf and hard of hearing community, including an ASL crew and ASL interpreters at all educational and recreational activities.
The Minnesota DNR works with our Corpsmembers to teach families camping or canoeing/kayaking paddling skills as Outdoor Skills Instructors. Our Corpsmembers, ages 18 to 35, serve three-month terms from June to August, and co-lead families on a variety of outdoor activities including camping, fishing, paddling, and rock climbing.
Corpsmembers, ages 18 to 25, travel to various sites around Iowa, both urban and rural, to gather data related to monarch butterfly habitat. These projects include pollinator counts, milkweed stem counts, and organizing field data. After the butterfly migration has ended, Corpsmembers shift to projects similar to those in the field crews.
Corpsmembers, ages 18 to 35, in the Minnesota Energy Climate Corps serve as Climate Fellows, working in teams on challenging and impactful energy efficiency projects such as energy audits and efficiency maintenance on buildings in state parks and around the Twin Cities. Climate Fellows will also aid in engaging community members in issues surrounding climate impact mitigation, energy efficiency, and sustainability. As our newest program in Conservation Corps, the Minnesota Energy Climate Corps is currently only available in the Twin Cities.
So what are you waiting for!? If any of our programs sound interesting to you, find out about open positions and apply online at conservationcorps.org/join/.