Summer Youth Corps Assistant Program Manager
they/them
sydney.cain@conservationcorps.org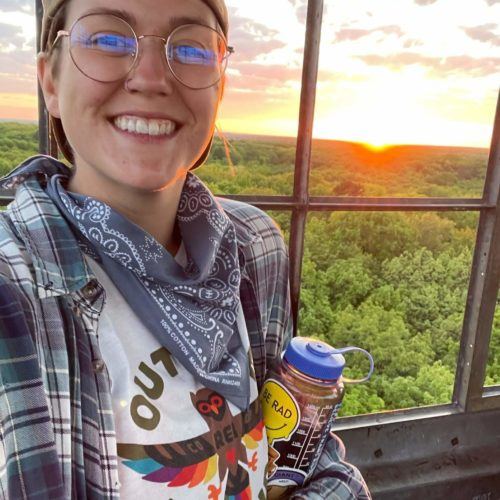 Contact for:
Summer Youth Corps program inquiries
Deaf, Deaf+, Hard of Hearing, CODA, and Interpreter opportunities
SYC Crew Member updates
Sydney's work in the conservation world began in 2013, as a crew member for the Summer Youth Corps. Since then, Sydney served six summers of seasonal work with CCMI and one summer with a different corps program before settling into the role of Assistant Program Manager for the Summer Youth Corps here at Conservation Corps Minnesota & Iowa (CCMI). Sydney graduated from Augustana University with a BA in Sociology as well as a BA in Sign Language Interpretation. Before accepting this position, Sydney worked as a Nationally Certified Sign Language Interpreter – a profession they were first introduced to while working on one of the Summer Youth Corp's American Sign language focused crews. Outside of work, Sydney spends their free time with friends and family, painting watercolor, hiking, camping , and cuddling with their cat, Niko!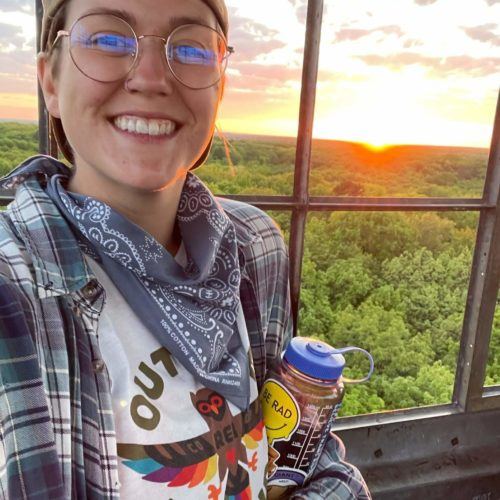 Contact for:
Summer Youth Corps program inquiries
Deaf, Deaf+, Hard of Hearing, CODA, and Interpreter opportunities
SYC Crew Member updates