Bombs away for a native habitat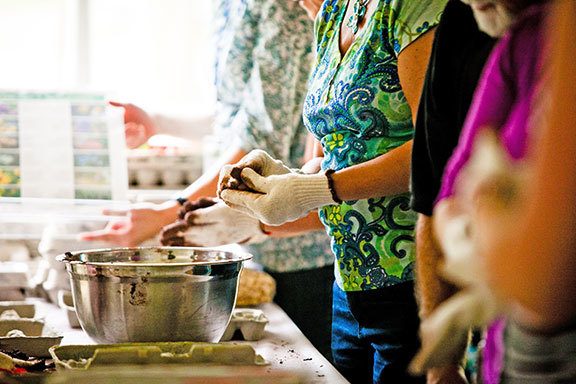 More than 200 Blue Cross and Blue Shield of Minnesota employees stopped
by the Conservation Corps table at the company's annual CareFest on
Tuesday, September 10 to learn about our programs and make seed bombs.
The 71 dozen bombs made at CareFest will be distributed by volunteers to
enhance habitat for birds and butterflies. Employees loved making the
walnut-size balls, which consist of clay powder, compost and native seed
mixed with a small amount of water. Later in September, Youth Outdoors
participants led volunteers in making more seed bombs on National Public Lands Day at the Bruce Vento Nature Sanctuary and planted
some of the ones made at CareFest. The remaining seed bombs will be
distributed at the Blackhawk Park in Eagan near Blue Cross headquarters.
CareFest is an annual event for Blue Cross to encourage employee
volunteerism and charitable giving.