Corps members bring hope and help to Alaskans devastated by flooding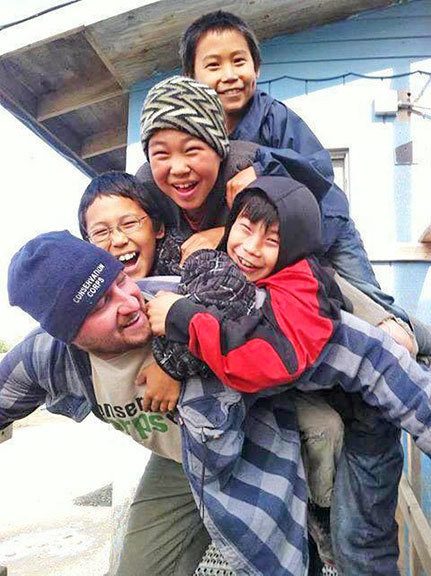 During some of the hottest days of summer when many of us were cooling
off at the lake, 23 corps members and one staff person deployed to the
remote town of Galena, Alaska to work in chilly, damp weather, helping
locals recover from a devastating late spring flood
caused by an ice jam on the Yukon River. During the 60-day extended
deployment, corps members assessed damage, mucked and gutted houses and
other buildings, removed debris and hazardous trees, served meals, did
laundry, delivered firewood and provided support and hope for hundreds
of families who lost their communities. While based primarily in Galena,
corps members also helped out in the towns of Emmonak and Alakanuk. Our
contingent was among five programs nationwide that responded to the
disaster and was the longest-serving group, devoting 10,000 hours to the
cleanup. Corps member Drew Wilwert described the experience as
life-changing. He was most affected by the relationships he made with
the villagers and how much the help was appreciated. "Their whole lives
were shattered, their houses ruined. We showed up and they got their
hope back," said Wilwert. "It was eye-opening for me. I'd love to go
back." Check out photos on Facebook.