Limited number of 80th celebration t-shirts now on sale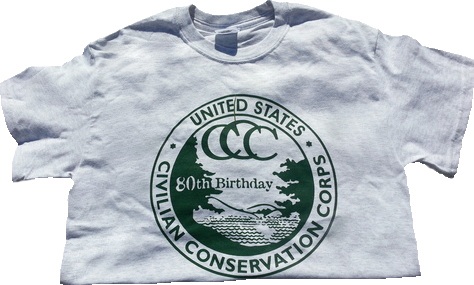 Missed the 80th birthday celebration last fall? You can still get a piece of the history– and a wonderful memento of the Corps. We have a limited supply of 80th Birthday t-shirts on sale for only $10. The shirts are American-made, 100% cotton and feature the CCC 80th logo on the front and our current-day logo on the back, along with the tagline, "Still hard work. Still a good deal.' Order yours today.
Or, make a donation of $50 or more, we'll send you a shirt for free (limited sizes available; S (only 1 left), M, XL, XXL).