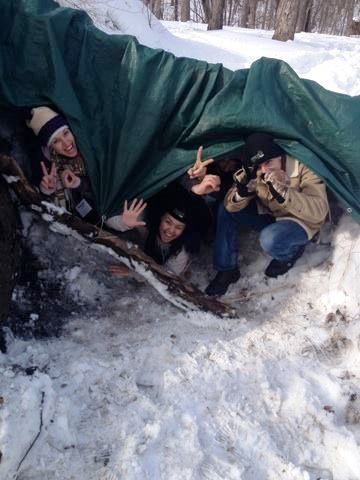 By: Eierí Jordán Salivia
If I was able to run wild like a feline, I believe I would not hesitate one second in doing so. There are just so much places I want to see, smell and touch. A close friend once asked me about why I move so often. To that I replied with my own version of the greatest traveling quote I've ever encountered – so that I can come back home at some point and so that I can see where I come from with new eyes and extra colors. And you might see me different consequently of that. Coming back to where it all started is not the same as never leaving. By the way, the original quote is by author, Terry Pratchett.
Once again, my curiosity is opening doors while my adventurous spirit is crossing bridges. Not too long ago I took my last stroll through some long miles of pure brown sand. I can still feel the sand slowly crawling through my toes. Definitely a feeling worth remembering forever. Today, with that same love, I exchange palm trees and coconuts for prairies, forests and snow. It may seem strange to some, but for me this is an exchange I have done multiple times. It doesn't get easier with time and repetition, I won't lie. However, discipline is about choosing between what you want now and what you want the most.
Volunteer opportunities provide me with new zip codes to discover and that is a big attraction for me. Moreover, while volunteering I get to develop new skills, look and analyze new paths and hone the skills I already posses. How do you think volunteering would affect you?
While living in the Twin Cities I have been able to immerse myself in different projects, and this is aside from Conservation Corps. For example, from time to time I help the University of Minnesota Tango Club and organize some of their events. On the other side of the spectrum I also volunteer to assist a language teacher in her classes at a high school close to where I live. And on top of those and other things, with the Corps I have opportunities to teach, lead and learn. As you can see, the floor is yours to do anything you like…
I put some clips together so you can see what I'm experiencing, and what I will.
Check the video below and I will see you again next month.