Volunteer Voices: Amy Grace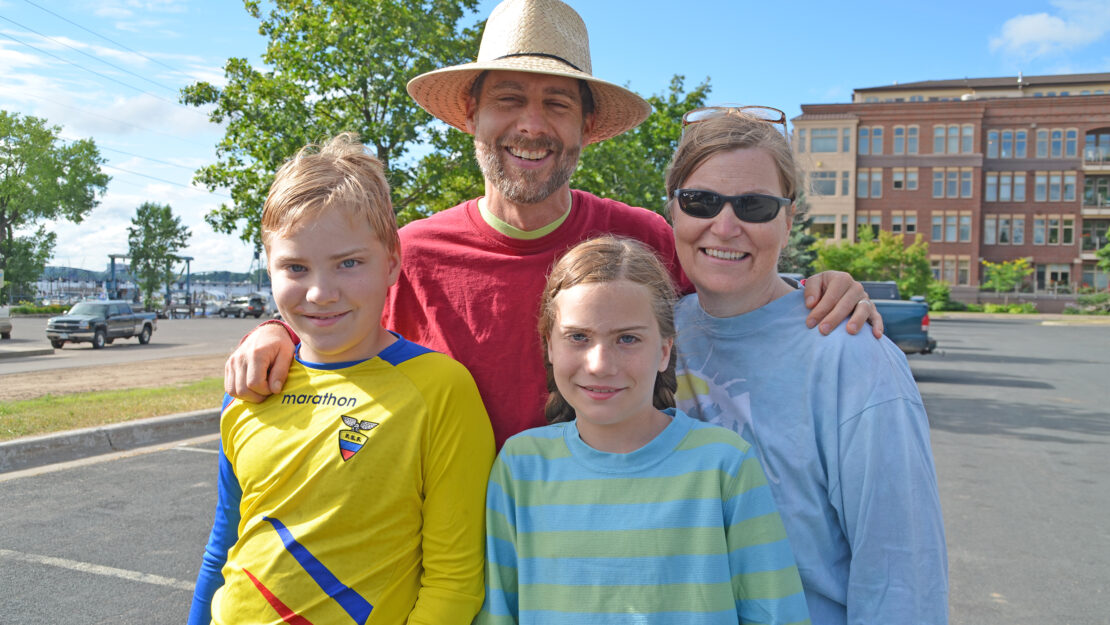 Amy Grace and her family showed up ready to work and make a difference for the Conservation Corps St. Croix riverfront cleanups lead by Summer Youth Corps crews for the past two years. Grace, a Stillwater resident and active community member, values participating in volunteer events with her family. Instilling a sense of service early in her kids, Peter and Ella, is important to her because she wants her kids to work for a better future.
"Volunteering shows them that they can be part of a greater community and contribute a common goal," Grace said.
After participating in the 2012 St. Croix riverfront cleanup, Peter and Ella couldn't wait till the next opportunity to volunteer with Conservation Corps.
"Our first experience was so great because the combination of helping the environment and service-learning was so meaningful," Grace said.
At both cleanup events, her kids got to use tools, haul tires, and move big piles of trash while learning from the SYC youth and leaders. Grace saw that Peter and Ella felt excited about working hard and gained feelings of great success through their hours of land stewardship.
Amid the hard work of the riverfront cleanup events, Grace and her family enjoyed working alongside the SYC crews and hearing their stories.
"My kids were so excited about working with the youth they kept asking me about when they could join and how old they had to be to be in the Corps," Grace said.
The next St. Croix volunteer event is set for July 26. Check back soon for more information.