Northeast alumni toast old friends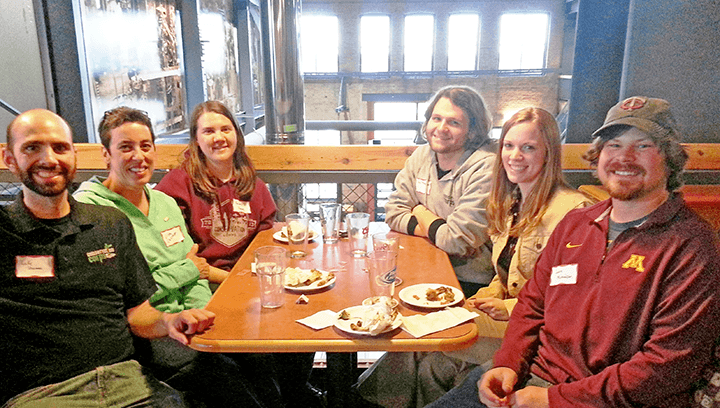 On May 15, alumni, project hosts and supporters gathered for happy hour at Clyde Iron Works in Duluth to celebrate their Conservation Corps love. 28 attendees representing the YCC, YACC, MCC and the current Corps enjoyed appetizers, cold beverages, catching up with fellow supporters and winning door prizes. A special thanks to the Northern Pine Riders Snowmobile Club for a generous donation that made this event possible. See below for our next alumni event and watch our website for more to come.
Want to plan your alumni event or have an idea for one? Email Valerie to get started.